Mercury Prize 2015: Florence + The Machine tipped for success as Blur miss out on a global shortlist
Eska, a Zimbabwe-born and London-bred session musician, received a surprise nomination for her self-titled debut album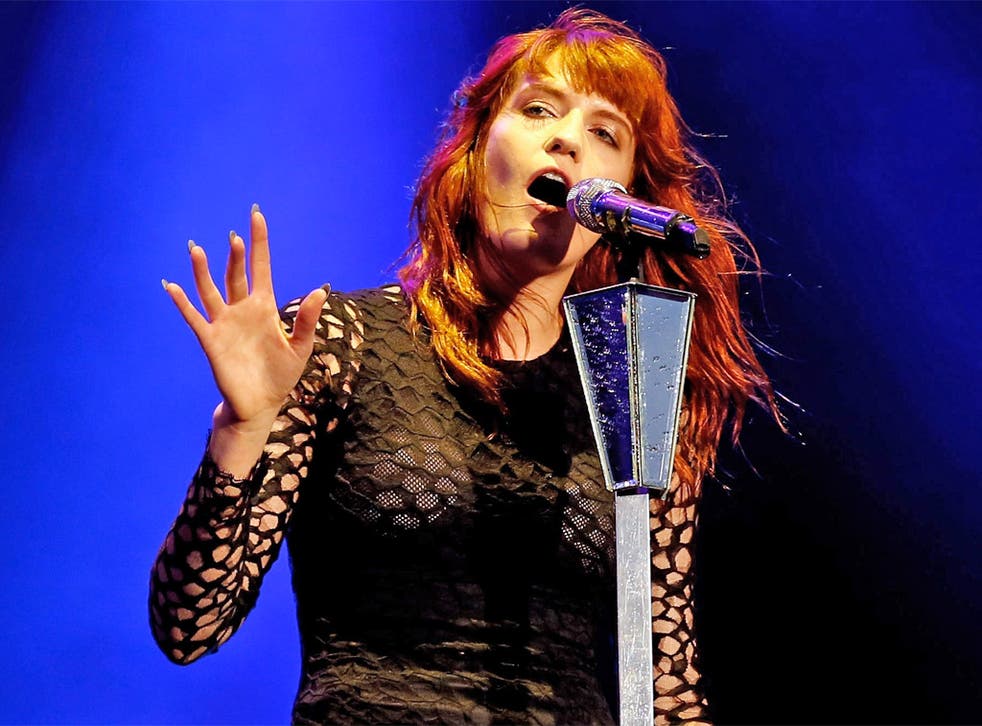 It's the year the Mercury prize went global. The parochial charms of Blur have been rejected for a Zimbabwean-born singer who writes about her African roots and a British-Ghanaian pianist discovered busking on the Paris Metro, sharing the 2015 album of the year shortlist.
Florence + The Machine are the bookies favourite to crown a year in which Florence Welch's group headlined Glastonbury, with their first Mercury prize win. The epic How Big, How Blue, How Beautiful, a number one album, is one of the few "crowdpleasers" on a list favouring the experimental.
Jamie xx, the DJ and instrumentalist previously a winner as a member of The xx, is also tipped for In Colour, his debut album which pairs floor-filling club tracks with downbeat ballads.
However there was no place for festival favourites Blur, Foals and The Maccabees in a 12-album shortlist which looks beyond Britain's shores towards solo artists who have synthesised an international background to produce an eclectic, yet deeply personal music vision.
Eska, a Zimbabwe-born and London-bred session musician, who waited until her 40s before recording her own music, received a surprise nomination for her self-titled debut.
Eska Mtungwazi moved to London as a toddler and has arranged music for Nitin Sawhney and Bobby McFerrin during a career which included a period working with local musicians in Morocco.
Her influences, stretching from jazz and soul to folk-pop and electronica, fed into a debut album, which she delayed recording until inspiration struck. "The music industry that gives you the perception that it's almost impossible after you're 25 to have anything creative to say, which doesn't make any sense," she recently told The Independent.
"It's really overwhelming and a wonderful acknowledgement to receive this," Eska said of her nomination.
Benjamin Clementine, 26, another newcomer on the list, has a British-Ghanaian background and has prompted comparisons to Nina Simone for his commanding performances, sitting barefoot at the piano. The homeless Clementine slept on the streets of Paris, aged 18 and began performing acapella songs on the Metro.
His spartan, poetic album, At Least For Now, opens with "Winston Churchill's Boy," which ingeniously weaves his own life experiences into the war leader's "Never in the field of human conflict" speech.
The Ghanaian-born rapper Ghostpoet receives a second Mercury nomination for Shedding Skin, which places Obaro Ejimiwe's often slurred vocals over a soundtrack which veers from dub step to alt-rock.
Mercury Prize organisers are hoping that Richard James, who has recorded under the Aphex Twin persona since the early 90s, will deliver a live performance at the awards show, which will be held at the BBC Radio Theatre next month, following the electronica pioneer's nomination for Syro.
Two veterans of the Britpop-era are rewarded for their solo returns with Gaz Coombes formerly of Supergrass and club diva Róisín Murphy, ex-Moloko, making the list.
Traditional indie rock is represented by My Love Is Cool, the debut album by Wolf Alice, the band fronted by Ellie Rowsell.
The prize, first awarded in 1992 is believed to have run into financial difficulties after sponsors Barclaycard ended their association. A new partnership between the BPI and the BBC, which will broadcast the award ceremony on BBC Four and 6 Music, is designed to give the event a long-term future.
Last year's winners, Scottish rap trio Young Fathers, did not receive a major commercial boost and the award has struggled to remain relevant in an era of plummeting album sales.
Simon Frith, chair of judges, said: "This year's shortlist includes seven debut albums and it celebrates artists from every stage of their careers. These musicians come from a fascinating variety of musical places, cultures and histories. What they have in common is the ambition and the craft, the ideas and the imagination to make great music."
Join our new commenting forum
Join thought-provoking conversations, follow other Independent readers and see their replies