Mercury Prize 2016 winner: Skepta beats David Bowie with Konnichiwa album
'The star is the person on the mic who always gets seen but I want to say thank you to every single person who made Konnichiwa happen.'
Christopher Hooton
Thursday 15 September 2016 22:30 Comments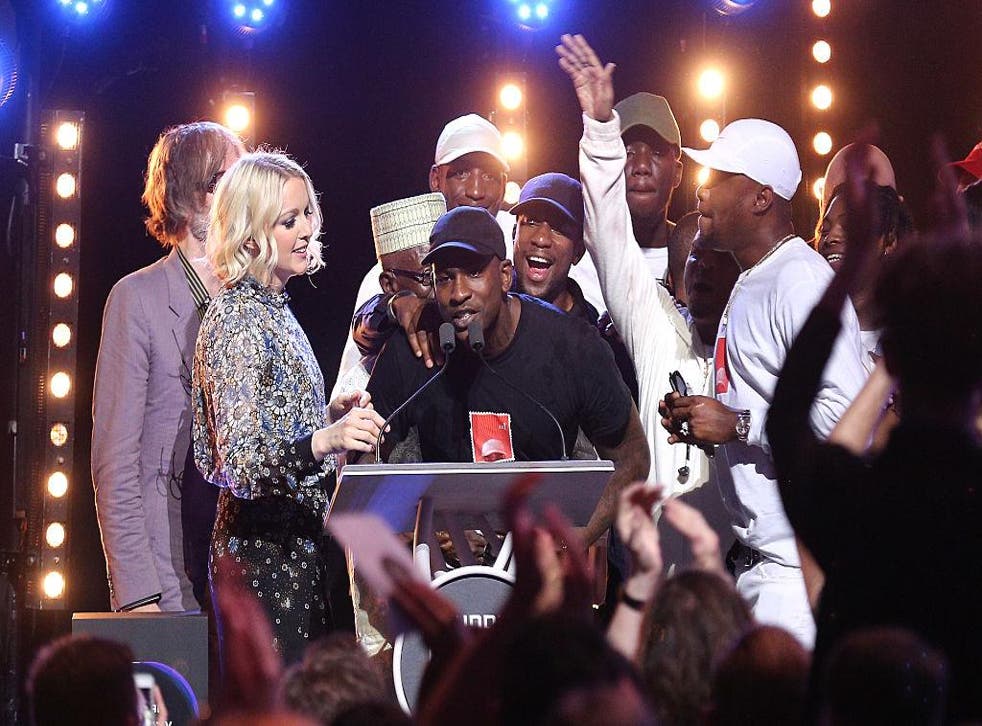 Grime hero Skepta has beaten David Bowie, Radiohead, Anohni and more to win the 2016 Mercury Prize with his politically-charged album Konnichiwa.
Skepta is the first grime rapper to win since Dizzie Rascal picked up the award in 2003 for Boy In Da Corner.
"I'm just so thankful. I've been trying to do this music stuff and work it out for so long," Skepta said of his win, "I was like 'let's do it for ourselves'. All these songs, we've travelled the world - no record label, nothing. We just did this for us but the love is very appreciated."
"For everybody who knows what it takes to put an album together, cos it's so much more than just making the music."
The judging panel commented: "This is such a great record! Confident, funny, clever, scary, personal and political. Skepta makes music for our times."
The Tottenham-born rapper's triumph came as a surprise to bookmakers, as David Bowie had long been expected to win posthumously for his final album, Blackstar.
During his acceptance speech, Skepta also gave a shout-out to fellow nominee Kano.
"Kane - for life bro - we did it," he said, before adding: "And lastly, my mum and dad, and all my friends mums and dads - because they made us, they gave us that voice in our head that's talking to keep us in line to keep us in check.
"We all won today. Konichiwa!"
Grime has enjoyed a huge resurgence over the past year or two, with Skepta very much at the fore.
The ceremony saw performances from Michael C. Hall (David Bowie's 'Lazarus') and Radiohead.
Register for free to continue reading
Registration is a free and easy way to support our truly independent journalism
By registering, you will also enjoy limited access to Premium articles, exclusive newsletters, commenting, and virtual events with our leading journalists
Already have an account? sign in
Join our new commenting forum
Join thought-provoking conversations, follow other Independent readers and see their replies