The Independent's journalism is supported by our readers. When you purchase through links on our site, we may earn commission.
The Mercury Prize got it right this year, but the hype around this kind of event is waning
In the past few years the same concern has bubbled to the surface again and again; whether awards shows like the BRITs and the Mercury Prize can still be relevant when artists are no longer forced to rely on them to achieve high sales figures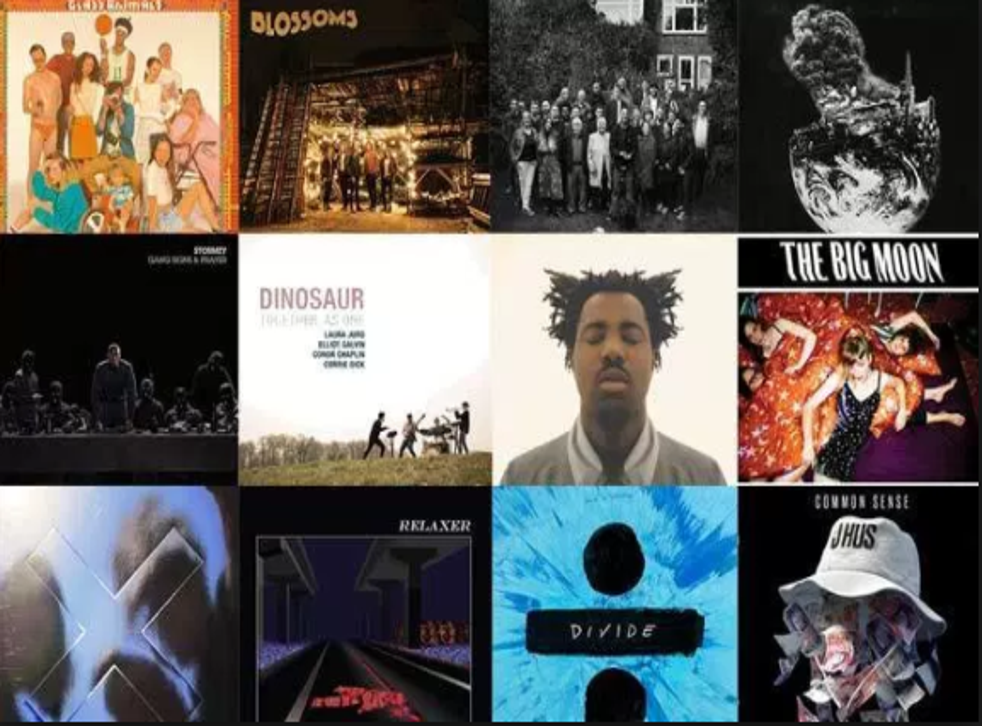 The buildup to this year's Mercury Prize ceremony has been a strange one. Where it once seemed unpredictable and exciting, it now feels more as though the panel selects albums it feels it is supposed to, rather than ones that shine a light on a particularly good year for new music and emerging artists.
There was less of the hype or anticipation that surrounds what is supposed to be the most prestigious award in the UK music industry, and more one of curiosity, from those who just want to see if the artist they expected to win, does.
Of course it's still gratifying to see an artist such as Sampha recognised for what is a truly astonishing debut album. And no, I won't pretend I knew he was going to win all along - it was a beautiful surprise.
The faults were made when the panel tried to prove that guitar music is still in rude health. It is, but the albums they chose to represent that - Blossoms and The Big Moon - good as those records are, aren't the finest examples they could have come up with.
Something that seemed borderline outrageous was the inclusion of Ed Sheeran's third album ÷ [Divide]. While the BRIT awards tend to reward commercial success by established pop artists with a shiny trophy, the Mercurys - which was established as a direct alternative - have typically awarded a prize to an emerging musician who has shown great artistic merit.
Sheeran, for everything he has achieved, is not an artist of the same calibre as previous Mercury Prize winners such as Skepta, PJ Harvey or Young Fathers. He is not of the same calibre as any other artist on this year's shortlist.
He is a competent guitar player with an average voice, who has, commendably, worked out the formula for perfect, generic singer-songwriting that appeals to a mass audience. He knows his limits and he sticks to them more closely with every album he releases.
÷ is no match for the intricate, practically scientific workings of Glass Animals' How To Be A Human Being, with so many details that it would take you a lifetime to spot them all; or Loyle Carner's exquisite debut Yesterday's Gone, that features influences by the likes of Nas and Mos Def as well as the Croydon rapper's own distinctive voice alongside Rebel Kleff's deft production.
That's not to say there were no albums on the list that deserved to be there - quite the opposite. Many of the shortlisted artists - J Hus, Loyle Carner, Kate Tempest, Stormzy, The xx, Glass Animals - not only stand out among their peers, but have also, in their own way, made bold statements on culture and society in the 21st century. When the state of the world is what it is, failing to acknowledge an artist for presenting that to their audience in a way that is coherent, accessible and unique, is unacceptable.
Enjoy unlimited access to 70 million ad-free songs and podcasts with Amazon Music Sign up now for a 30-day free trial
Sign up
An artist who may at first have seemed like a dead cert is probably the only other act, asides from Sheeran, who didn't really need the accolade. 2017 has been Stormzy's year, one where he released his hugely anticipated debut Gang Signs & Prayer, broke records, achieved a No.1 album, performed at the BRIT awards and sold out two nights at London's Brixton Academy.
And so while Sampha has enjoyed a rapidly growing fanbase and already worked with everyone from Solange to Drake, he has, so far, not been as accepted by the mainstream so much as the likes of Stormzy or Sheeran, and will (hopefully) benefit from that boost of recognition that still comes with a Mercury Prize win.
In the past few years the same concern has bubbled to the surface again and again; whether awards shows like the BRITs and the Mercury Prize can still be relevant when artists are no longer forced to rely on the opinions of music critics or the industry to achieve high sales figures. Rather, in some circumstances, like with Stormzy, the media that has to keep up with the artist's audience, which can be well-established months before the mainstream press deign to write about it.
To continue to be relevant then, the industry, media, awards ceremonies… they all need to work out how to support these emerging artists before they become so big that they no longer need them - to nurture talent that has potential to last for more than a few hit singles. Sampha is a good place to start.
Follow Independent Culture on Facebook for the latest news, video and features
Register for free to continue reading
Registration is a free and easy way to support our truly independent journalism
By registering, you will also enjoy limited access to Premium articles, exclusive newsletters, commenting, and virtual events with our leading journalists
Already have an account? sign in
Register for free to continue reading
Registration is a free and easy way to support our truly independent journalism
By registering, you will also enjoy limited access to Premium articles, exclusive newsletters, commenting, and virtual events with our leading journalists
Already have an account? sign in
Join our new commenting forum
Join thought-provoking conversations, follow other Independent readers and see their replies