Migos Culture II: Listen to the trap trio's new album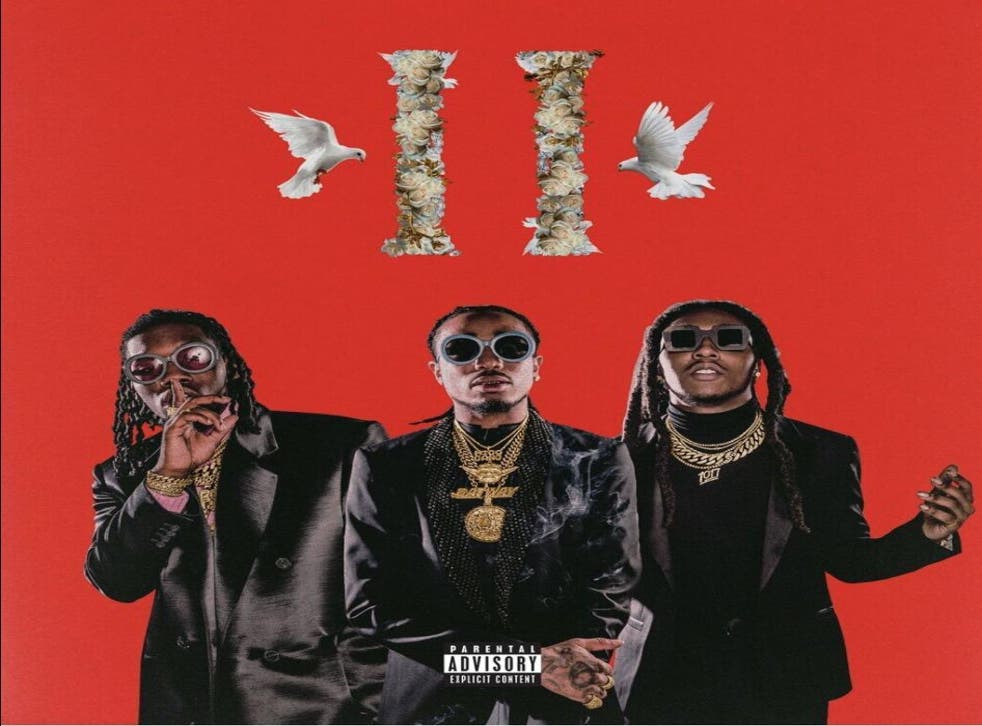 Migos have released the long-awaited follow-up to their Culture album, Culture II.
One hour and 45 minutes long, it consists of 24 tracks and features guest appearances from Drake, Travis Scott, Cardi B, Nicki Minaj, 2 Chainz, Post Malone, Gucci Mane, Ty Dolla $isgn and Big Sean.
Kanye West has a writer and producer credit on "BBO (Bad Bitches Only)".
Listen to the LP below:
Culture II includes the already released singles "Supastars", "Motor Sport" and "Stir Fry"; it remains to be seen if these can achieve the cultural saturation of Culture's "Bad and Boujee" and "T-Shirt".
With production coming from Metro Boomin, Zaytoven, Mike Dean and more, this is the group's third album, though they have also put out 15 mixtapes.
To celebrate the release, Migos performed "Stir Fry" on The Tonight Show Starring Jimmy Fallon last night.
Register for free to continue reading
Registration is a free and easy way to support our truly independent journalism
By registering, you will also enjoy limited access to Premium articles, exclusive newsletters, commenting, and virtual events with our leading journalists
Already have an account? sign in
Register for free to continue reading
Registration is a free and easy way to support our truly independent journalism
By registering, you will also enjoy limited access to Premium articles, exclusive newsletters, commenting, and virtual events with our leading journalists
Already have an account? sign in
Join our new commenting forum
Join thought-provoking conversations, follow other Independent readers and see their replies