Morrissey wears explicit anti-Guardian vest during LA concert
Controversial singer's latest attack on the publication was a sartorial one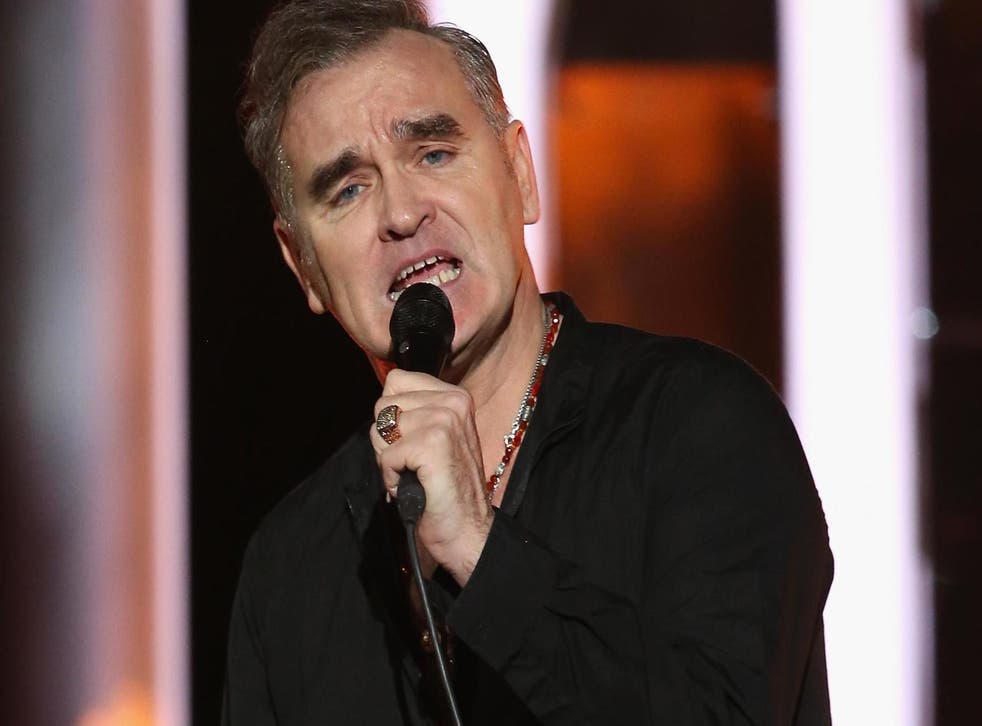 Morrissey has been photographed wearing a vest on which the slogan "F*** The Guardian" was written during a concert in Los Angeles.
The controversial former Smiths frontman wore the top during a show at the Hollywood Bowl on Saturday 26 October.
Music journalist James McMahon wrote: "The most depressing aspect of my musical fandom has been the slow realisation that someone I thought was so clever – so clever – has all the smarts of a cement mixer."
The move comes after the 60-year-old claimed the British newspaper was "the voice of all that is wrong and sad about modern Britain".
Morrissey has been the subject of a number of controversies over the past few years, including a May performance on The Tonight Show Starring Jimmy Fallon where he wore a For Britain badge.
He later reaffirmed his support for the anti-Islam party in an interview with his nephew, which was published on his own website. During the same interview he claimed "everyone prefers their own race".
Morrissey's most controversial quotes

Show all 29
After Glastonbury Festival in June this year, he was condemned by fellow musician Billy Bragg for sharing a video that argued Stormzy had been used by the British establishment to promote multiculturalism, at the expense of white culture.
Bragg wrote on his Facebook page: "Morrissey expresses support for anti-Muslim provocateurs, posts white supremacist videos and, when challenged, clutches his pearls and cries 'Infamy, infamy, they've all got it in for me'."
He added: "[Morrissey's] recent claim that 'as a so-called entertainer, I have no rights' is a ridiculous position made all the more troubling by the fact that it is a common trope among right-wing reactionaries."
Join our new commenting forum
Join thought-provoking conversations, follow other Independent readers and see their replies