Morrissey: I nearly voted for Ukip. I like Nigel Farage a great deal
The Smiths frontman's latest outburst is not quite as bad as the time he lambasted the 'blustering jingoism' of the Olympics; or when he called the Chinese a 'subspecies'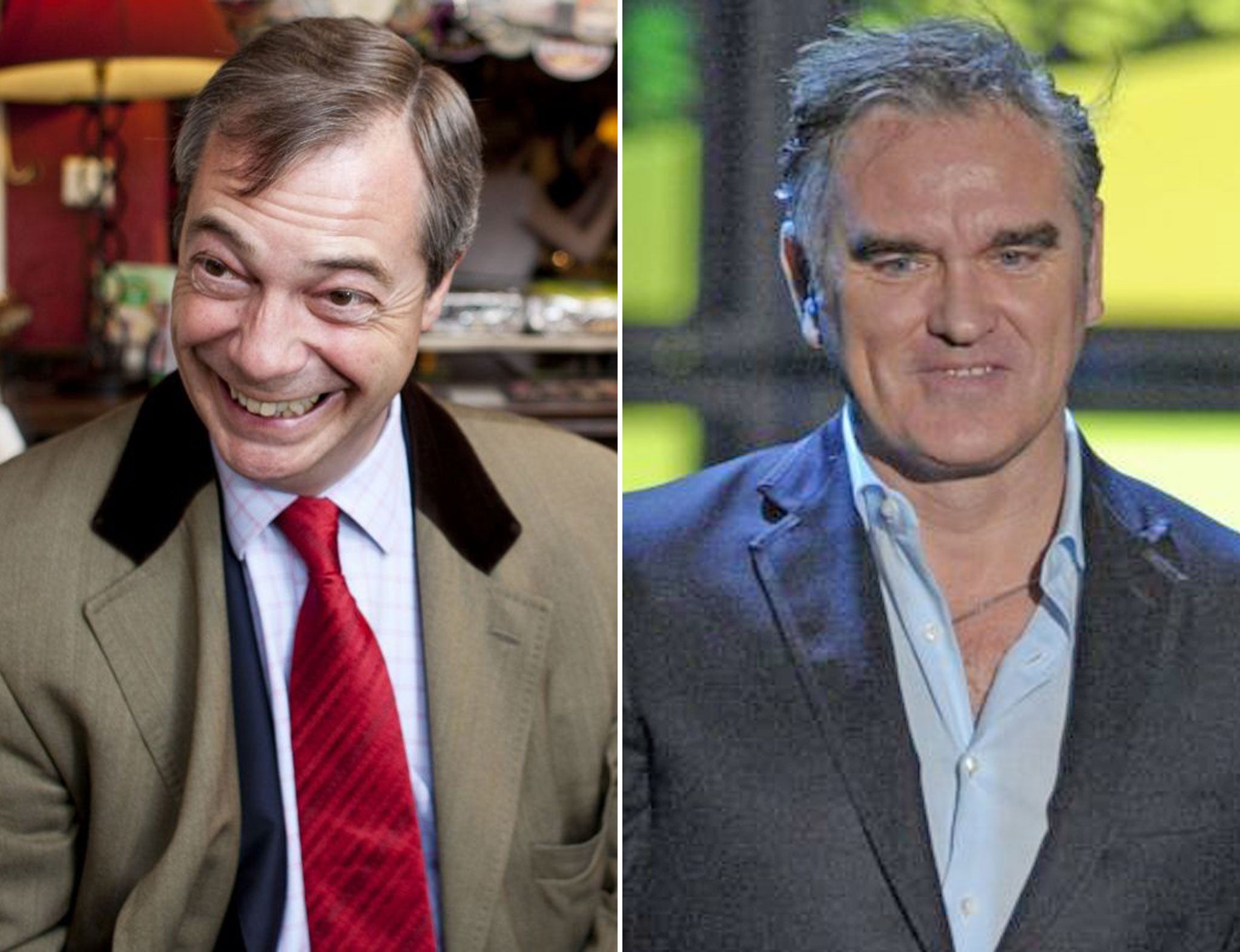 Former Smiths frontman Morrissey has revealed that he toyed with the idea of voting for the UK Independent Party.
During an interview with Loaded, the singer said he admired the party's leader, Nigel Farage.
"I nearly voted for Ukip. I like Nigel Farage a great deal," he said.
"His views are quite logical – especially where Europe is concerned, although it was plain daft of him to applaud the lavish expense of the royal wedding at a time when working-class England were told to cut-back, shut-up and get stuffed."
But this is relatively tame stuff for the miserable Mancunian, who frequently makes headlines with acts of throwaway controversy.
Here are some of his Greatest (or rather, Worst) Hits:
Songs like "Suffer Little Children", which caused consternation for its mention of the Moors murderers' victims; Bengali in Platforms, which expressed strong views on immigration; English Blood Irish Heart, which saw the singer express his views on the national flag.
Defending Argentina's claim to the Falkland Islands
Talking about the Jimmy Savile abuse investigation, saying: "2013 enlightenment can't be applied to dark and dim nights of 1972, otherwise every singer who ever slept with a 14-year-old would suddenly be behind bars – and that would take a lot of bars."
Describing the Chinese people as "subspecies," because of their treatment of animals.
Wrapping himself in the union flag while on stage in Finsbury Park, north London in 1992. The NME accused Morrissey of "flirting with disaster."
Telling Q Magazine that he didn't "really think, for instance, black people and white people will ever really get on or like each other."

Morrissey didn't quite get into the spirit of things at London 2012 saying: "I am unable to watch the Olympics due to the blustering jingoism that drenches the event. Has England ever been quite so foul with patriotism?"
Join our commenting forum
Join thought-provoking conversations, follow other Independent readers and see their replies