Music sales fail to go in One Direction as growth turns to 3.9% decrease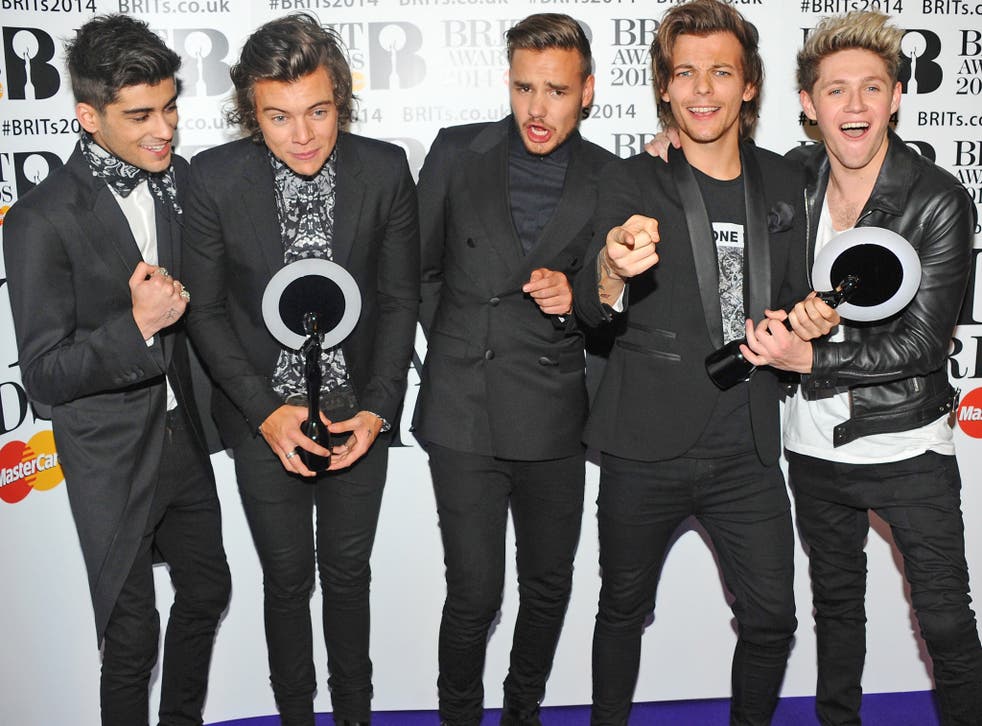 Last year the music industry celebrated a return to growth for the first time since the turn of the millennium. But that optimism may have proved premature after new figures revealed a 3.9 per cent decline in 2013 global revenues despite the rise of streaming services.
The Digital Music Report published by industry body IFPI shows that a 0.3 per cent growth in the piracy-decimated industry has been reversed, with total revenues falling from $16.5 to $15 billion in 2013. Total recorded music sales have shrunk by 45 per cent since 2000.
Without a new Adele release to boost sales, One Direction became the world's most successful recording artists, edging out Eminem across digital, streaming and physical sales.
The shock overall decline was largely caused by a collapse in the Japanese market, which had threatened to overtake the US as the world's biggest territory for music consumers.
Sales in Japan, where digital services are patchy and CD-buying had remained strong, slumped 16.7 per cent.
Without the Japanese collapse, global revenues dropped by just 0.1 per cent, as sales of digital downloads fell back in favour of new free and subscription streaming services, such as Spotify and Deezer.
Subscription revenues soared by 51 per cent in 2013, crossing the $1 billion threshold, helping total global digital revenues grow by 4.3 per cent.
The spread of new services like Beats Music and iTunes Radio is expected to enhance the streaming surge, which allowed the European market as a whole to grow for the first time in 13 years.
Max Hole, Universal Music Group's international chairman and CEO, told The Independent: "The explosion in subscription and streaming services is giving consumers a genuine choice of products and the CD is actually holding up much better than imagined. There'll still be superfans who want to collect physical music."
Enjoy unlimited access to 70 million ad-free songs and podcasts with Amazon Music Sign up now for a 30-day free trial
Sign up
"There are a few holes in the road and Japan is a landslide," admitted Mr Hole, who attributes that nation's troubles to the difficulty download and streaming services encounter in securing music licenses from the Japanese labels.
Each of the top five European markets – France, Germany, Italy, Netherlands and the UK – recorded an increase in revenues.
In France, physical sales, in steep decline elsewhere, actually grew by an estimated 0.8 per cent, following a resurgence in local artists, led by dance duo Daft Punk. In France, 17 of the top 20 selling albums of 2013 were local repertoire.
Emerging nations are moving the axis of the music industry away from Europe and the US. Markets posting significant increases in digital revenue included Argentina (+69 per cent), Peru (+149 per cent), South Africa (+107 per cent) and Venezuela (+85 per cent).
"We're making money in Cambodia, places we've never made money before," said Mr Hole, who cited teenager Lorde from New Zealand and the Swedish DJ Avicii as examples of the new stars British acts will have to compete against on the global stage.
"The traditional gatekeepers don't have the same influence," Mr Hole said of a music world measured in billions of YouTube and Vevo hits.
US singer Robin Thicke claimed the year's best-selling track with Blurred Lines, fuelled by a sexually-explicit video, which sold 14.8 million digital downloads.
Piracy is still a hindrance however. The IFPI estimates that 26 per cent of internet users worldwide regularly access illegal sites and the figure could rise as consumers migrate to smartphone and tablet-based mobile services.
The IFPI said that 74 per cent of people using unlicensed services for the first time found them through search engines. "Google's policy to demote results from unlicensed services in results has not been effective," the body said.
Mr Hole said: "It can't be right that when you search to download Rihanna on Google the first 12 results are all for illegal sites. We need help from Google which is now in the music business itself with its Google Play Music All Access service."
Frances Moore, chief executive of IFPI, says: "Even accounting for the difficult situation in Japan, the global recording industry is in a dynamic and optimistic phase of its development. Revenues in most major markets have returned to growth. Streaming and subscription services are thriving. Consumers have a wider choice than ever before between different models and services."
IFPI Global Recording Artist chart 2014
One Direction
Eminem
Justin Timberlake
Bruno Mars
Katy Perry
P!nk
Macklemore & Ryan Lewis
Rihanna
Michael Bublé
Daft Punk
Global Singles Chart 2013
Robin Thicke - Blurred Lines 14.8m
Macklemore & Ryan Lewis - Thrift Shop 13.4m
Avicii - Wake Me Up 11.1m
P!nk feat. Nate Ruess - Just Give Me a Reason 9.9m
Katy Perry - Roar 9.9m
Daft Punk feat. Pharrell Williams and Nile Rodgers - Get Lucky 9.3m
Imagine Dragons - Radioactive 8.6m
Bruno Mars - When I Was Your Man 8.3m
will.i.am - Scream & Shout 8.1m
Rihanna - Stay 7.9m
Join our new commenting forum
Join thought-provoking conversations, follow other Independent readers and see their replies