Music streaming counts towards Top 40 chart for the first time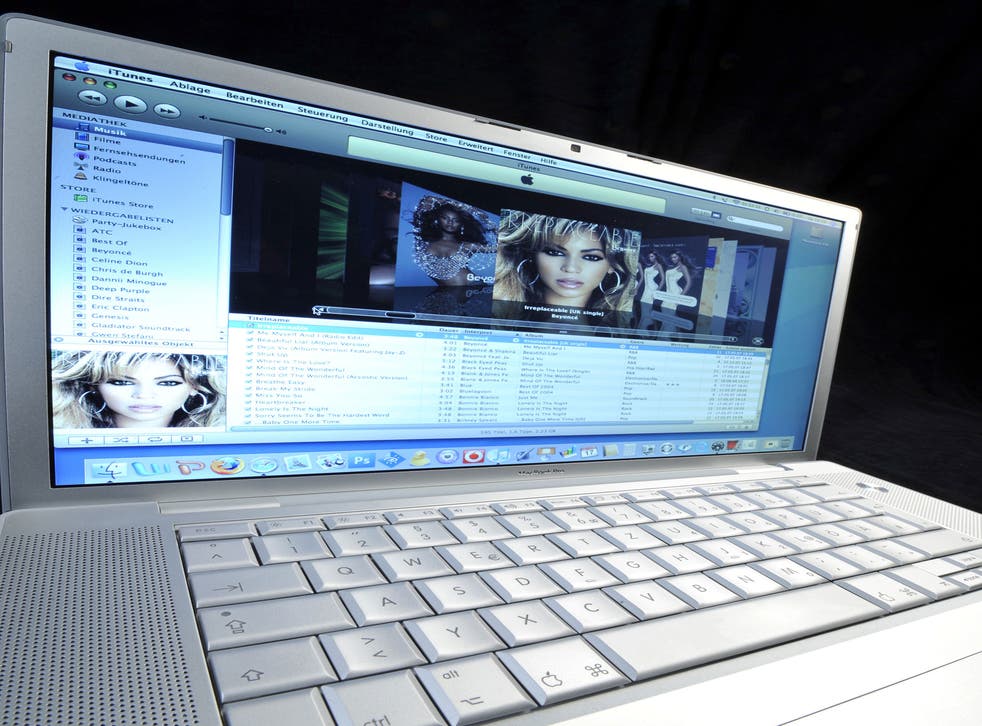 The British singles chart enters a new era next month when streams and downloads are combined for the first time, to create a rundown which severs the 62-year link between sales and a song's position in the Top 40.
The Official Singles Chart, broadcast by Radio 1 on Sunday July 6, will be the first to count audio streams from services such as Spotify and Deezer, alongside paid-for downloads.
The change reflects the soaring popularity of streaming in the UK. The total number of weekly audio streams has risen from 100 million in January 2013 to 260 million last month.
Last year, UK single sales fell 3.4 per cent to 183 million singles, reflecting a global slump in iTunes music downloads.
In the biggest upheaval since the chart was launched in 1952, compilers have produced a ratio to "weight" a temporary stream against an actual song purchase.
Two of this year's biggest hits - "Rather Be" by Clean Bandit and "Waves" by Mr Probz - passed 1.5 million weekly streams at their peak, compared to around 100,000 download sales.
To reflect the difference, 100 streams will count as equivalent to one download or physical single in the chart compilation process.
Streaming services which will contribute to the chart include Spotify, Deezer, Napster, O2 Tracks, Xbox Music and Music Unlimited and rara (powered by Omnifone).
Video views on YouTube and Vevo, which dwarf singles sales, will not count towards the chart, nor will song "tags" on the popular Shazam mobile app.
Enjoy unlimited access to 70 million ad-free songs and podcasts with Amazon Music Sign up now for a 30-day free trial
Sign up
Martin Talbot, Official Charts Company chief executive, said: "The chart has evolved from vinyl to CD singles to downloads and this is the latest stage of that progression - it will align the Official Singles Chart with the consumption habits of the future. It's the result of months of testing the methodology and now we're ready to launch."
For the first time, the chart will accurately reflect the nation's most popular songs rather the simply those most widely bought. Mr Talbot said: "Previously you might have bought a single by your favourite band but not played it too often.
"The new chart is still the most trusted and definitive measure of Britain's music tastes but it will be a purer reflection of popularity, it's more democratic. It tells us what songs people are actually listening too over days, weeks and months."
The definition of a "stream" to qualify for the chart will be 30 seconds of listening, the period after which royalties are paid.
Although testing shows that the top ten may not alter greatly, songs which have greater longevity with listeners will linger in the combined chart.
Guitar bands could also receive a boost. Arctic Monkeys are the most streamed artist in the UK and the indie band alt-J are also popular with streaming users.
Talbot said: "It brings a broader demographic into the singles chart. Spotify or Deezer subscribers might not buy pop singles but their tastes will influence the chart."
Dan Smith, frontman with Bastille, whose single Pompeii has passed the 26 million streams mark, welcomed the move. He said: "I think for the charts to be fair it has to reflect how people digest music.
"If you look at the live shows we do versus how many albums we've sold, it's clear that at least double, if not more people, have heard or own the album than have actually paid for it. I think bringing streaming in to that (the chart) is pretty much as close as you can get to reality, so it's definitely a good thing."
Weighted streams will now also count towards the Silver, Gold and Platinum (600,000 sales) discs awarded by the BPI.
Top 10 download singles Q1 2014
"Happy" - Pharrell Williams
"Rather Be" - Clean Bandit ft Jess Glynne
"Timber" - Pitbull ft Kesha
"Hey Brother" - Avicii
"My Love" - Route 94 ft Jess Glynne
"Dark Horse" - Katy Perry ft Juicy J
"Money On My Mind" - Sam Smith
"Feelin' Myself "- Will.i.am / Miley Cyrus / Wiz Khalifa / French Montana
Crying For No Reason - Katy B
Top 10 streamed tracks Q1 2014
"Happy" - Pharrell Williams
"Rather Be" - Clean Bandit ft Jess Glynne
"Timber" - Pitbull ft Kesha
"Hey Brother" - Avicii
"Drunk In Love" - Beyoncé ft Jay-z
"Trumpets" - Jason Derulo
"Counting Stars" - OneRepublic
"Dark Horse" - Katy Perry ft Juicy J
"Royals" - Lorde
"Pompeii" – Bastille
Source: The Official Charts Company
Join our new commenting forum
Join thought-provoking conversations, follow other Independent readers and see their replies