Music venues: Victory for 'toilet circuit' as ministers change planning law to protect UK rock clubs
Culture Minister Ed Vaizey acts following concerted campaign to protect lifeblood of UK music scene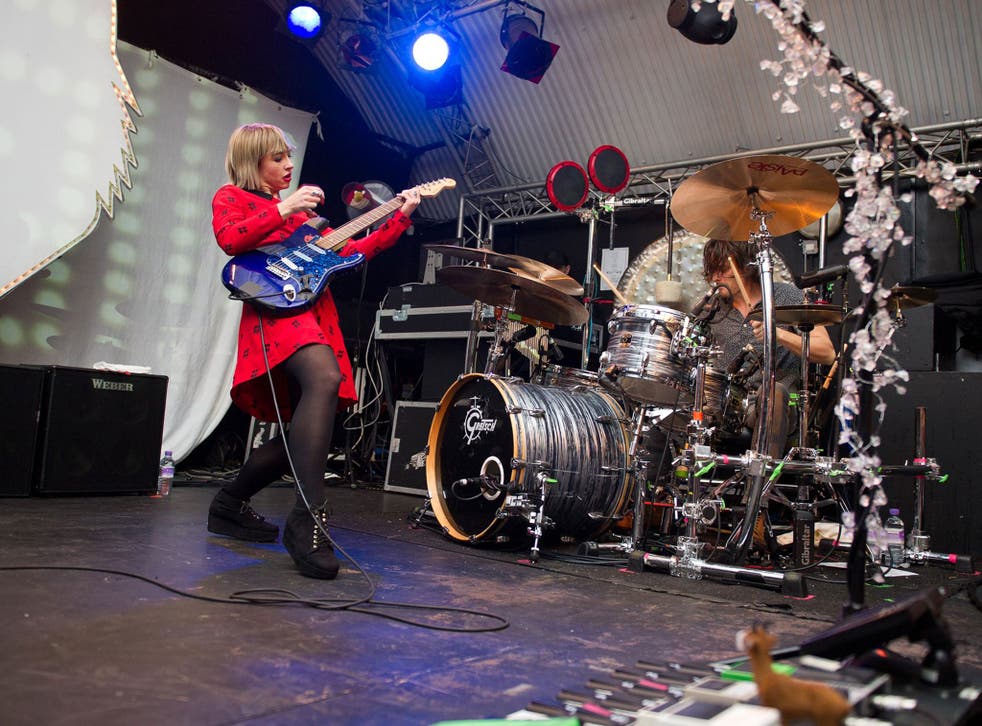 The "toilet circuit" network of small music venues has claimed a victory after ministers agreed to introduce legislation which will protect noisy clubs from property developers.
Planning rules favouring complaints from residents in new developments over the noise levels from an established music venue nearby have been cited by clubs forced to close their doors.
Venues including The Cockpit in Leeds and the Sheffield Boardwalk, where Ed Sheeran and Arctic Monkeys played formative shows, have shut whilst in London an estimated 40% of music venues have closed over the past decade. A UK Music study of Bristol's live scene found that 50% of the city's music venues were affected by development, noise or planning issues.
The Department for Communities and Local Government and Culture Minister Ed Vaizey have now acted to protect threatened venues, following a concerted campaign by grassroots clubs to protect the "toilet circuit", cited as the lifeblood of the UK music scene.
New regulations, which will come into effect on April 6, mean that developers are now required to seek prior approval on "noise impacts" before a change of use for a property from an office to residential building can be carried out. The move amends a recent "change of use" permitted development right which made music venues vulnerable to noise complaints from residents after they moved into a new development in the area.
Local authorities will have to take into account the existence of an already established music venue, generating a certain amount of noise, when development applications are lodged.
A letter from Housing minister Brandon Lewis and James Wharton, minister for Local Growth, to the UK Music body, confirmed the change. It acknowledged that the "closure of a venue as a result of complaints from residents moving into new housing in the area could be an "unintended consequence" of the permitted development.
Music festivals guide 2016

Show all 20
The ministers said: "We are now including a provision that allows the local planning authority to consider noise impacts on new residents from existing businesses within the area."
Before residents move into new housing next to a rock club, local authorities will require the developers to put in place "noise mitigation measures where appropriate."
Enjoy unlimited access to 70 million ad-free songs and podcasts with Amazon Music Sign up now for a 30-day free trial
Sign up
This would ensure that, along with the creation of "much needed new homes, local authorities are able to protect well-established music venues from having unreasonable restrictions placed on their operations."
Mark Davyd, CEO of the Music Venue Trust, hailed a "major victory for the UK's music venues and music fans." He said: "For music venues, this has never been about stopping development or preventing the creation of much needed new housing; it's always been about ensuring that new development recognises the culture, economy and vibrancy of city centres by building great housing, enabling existing music venues and new residents to live in harmony."
However the fight to protect small venues would go on, Mr Davyd said. The Government refused to write into law the Agent of Change Principle, adopted in Australia, which states that the person responsible for enacting a change is responsible for managing the impact of that change – the developer of an apartment block to be built near an established live music venue would have to pay for soundproofing.
Jo Dipple, CEO, UK Music, welcomed the amendment granted by ministers. "If these new regulations have the desired effect, grassroots venues around the UK will have additional powers to help them survive and prosper," she said.
Horace Trubridge, Assistant General Secretary, Musicians' Union said: "We are delighted to see that the Government has responded to our calls for action to protect grassroots live music venues. Hopefully, this will ensure a brighter future for this vital resource."
Register for free to continue reading
Registration is a free and easy way to support our truly independent journalism
By registering, you will also enjoy limited access to Premium articles, exclusive newsletters, commenting, and virtual events with our leading journalists
Already have an account? sign in
Register for free to continue reading
Registration is a free and easy way to support our truly independent journalism
By registering, you will also enjoy limited access to Premium articles, exclusive newsletters, commenting, and virtual events with our leading journalists
Already have an account? sign in
Join our new commenting forum
Join thought-provoking conversations, follow other Independent readers and see their replies