Musician calls for big bands to come clean on secret backing tracks
Even credible indie bands have their whole performance pre-loaded onto a laptop, according to J Willgoose Esq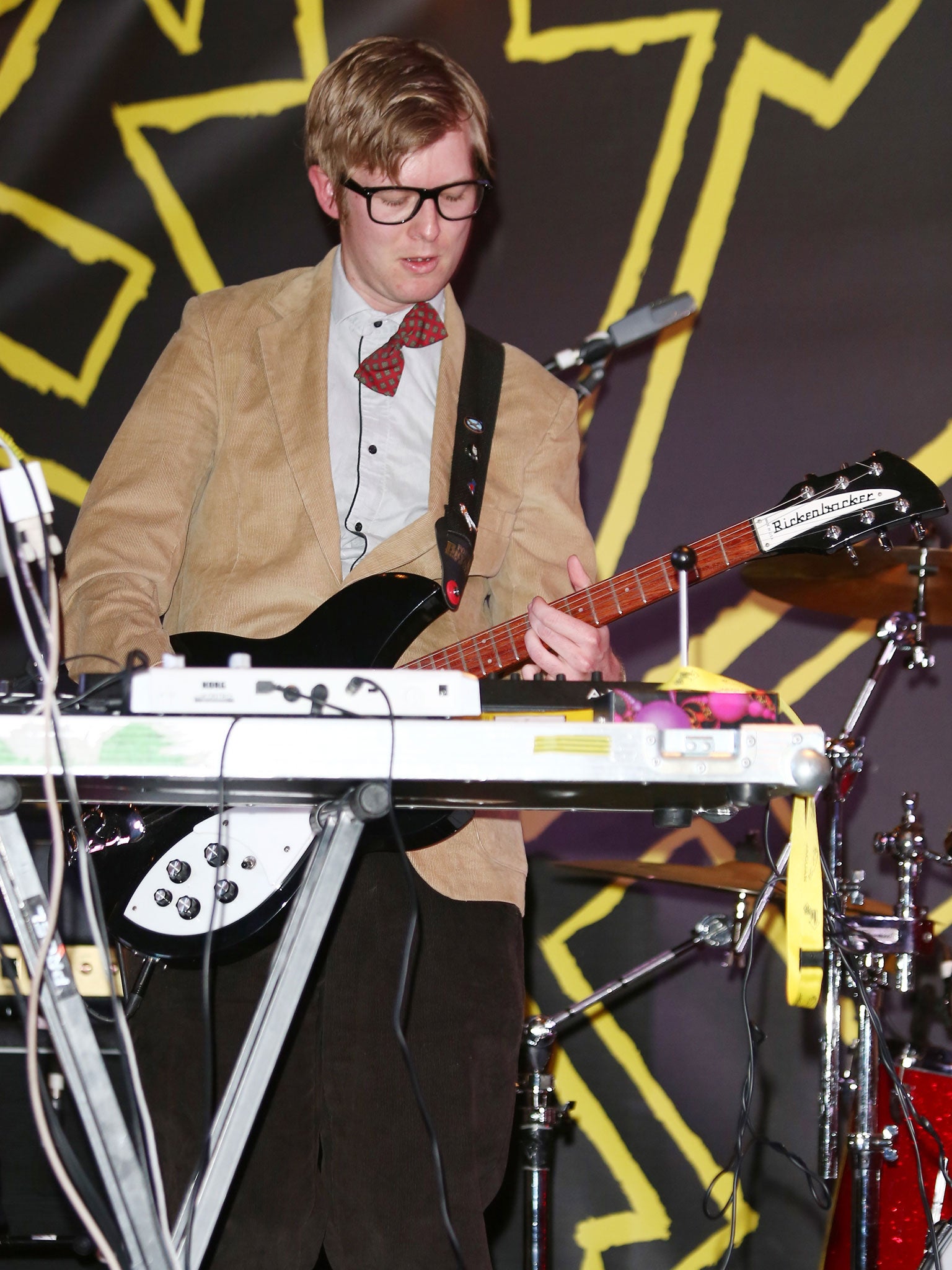 Bands who rely on secret backing tapes when they play live are "conning" fans, a rising musician has claimed.
Concert-goers are used to the likes of Britney Spears lip-synching, but even credible indie bands have their whole performance pre-loaded onto a laptop, according to J Willgoose Esq, of dance-rock duo Public Service Broadcasting.
Willgoose, whose band are nominated for Album of the Year at the Association of Independent Music awards with their debut, Inform – Educate – Entertain, admits they use loops and backing tapes to replicate songs when they play live but he says other artists are being less honest.
"I've seen bands turn up to some pretty big gigs with the whole set pre-loaded onto a laptop as a one hour-long stereo file, then play a few notes on a synth or guitar while the laptop does the hard work, or the frontman sings along to 18 perfectly tuned vocal harmonies coming off a computer," claims Willgoose, on the Q magazine website. "Isn't that a bit of a con?"
Willgoose said the practice was exposed when Sir Paul McCartney missed his cue during his performance of "Hey Jude" at the Olympic opening ceremony last year, revealing the entire track had been pre-recorded.
He concludes: "Live music should have an element of risk and an element of danger. There should also be room for improvisation, even if only in small measures. How else are you supposed to be able to tell a good performance from a bad one?"
Deadmau5, the festival-headlining dance producer, has admitted on his blog that he doesn't even mix tracks when he plays live: "I just roll up with a laptop" and "hit a spacebar… no beatmatching skill required."
Willgoose believes the cost of taking live musicians on the road is forcing struggling rock bands to rely on a concealed laptop. "They put it at the back of the stage because they don't want you to know it's there," he wrote.
The most successful stadium bands rely on technical enhancements. Muse and Coldplay are believed to use playback systems to reproduce their recordings' swelling strings. Some artists sequence a backing to their video-screen and light show, squeezing the potential for any spontaneity, Willgoose claims.
Join our commenting forum
Join thought-provoking conversations, follow other Independent readers and see their replies