My Chemical Romance hint at reunion with cryptic video
 The release of a 34-second video on the band's Twitter account has ignited speculation of a reunion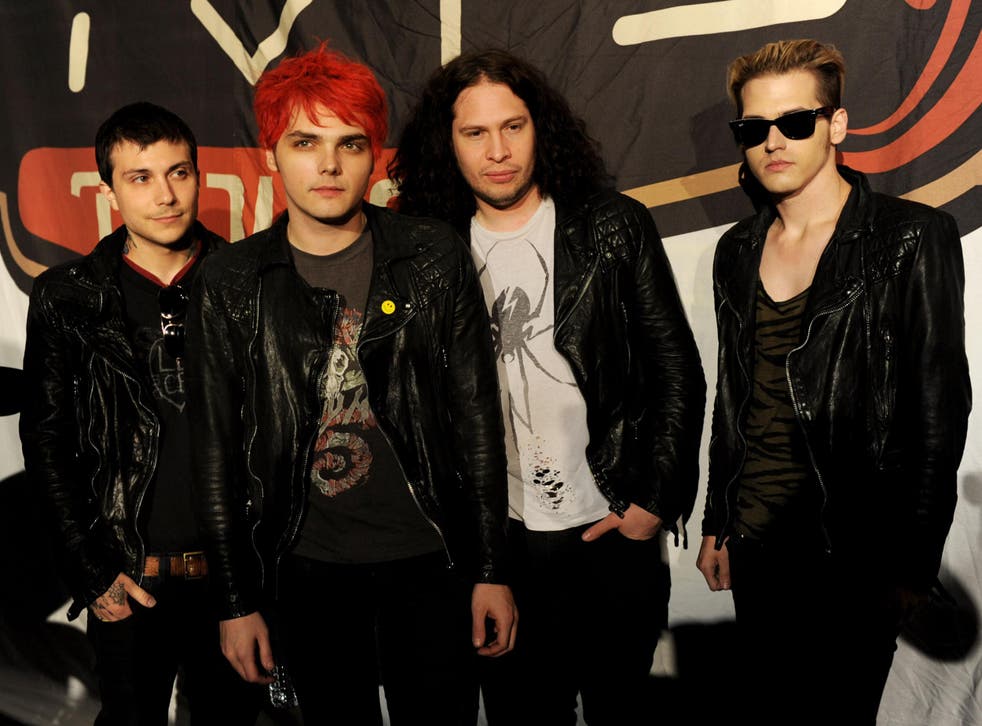 A decade after pop punk band My Chemical Romance released their definitive album The Black Parade, the group have hinted at a reunion by releasing a cryptic video.
The New Jersey group disbanded in 2013, however the release on Wednesday of a 34-second video on their Twitter account has ignited a frenzy of speculation that a comeback could be on the cards.
The short video features a flag waving to the intro to their 2006 hit Welcome to the Black Parade. It ends by showing the date 23 September 2016, which many fans have pointed out is exactly one month before the 10th anniversary of their third studio album, The Black Parade.
So far, the Tweet has garnered more than 62,000 shares and 75,000 likes.
In addition to the video, the group have also re-designed their website and released a new logo featuring a white cross surrounded by the letters "MCRX".
Fans have also noted that the band have deleted a previous Tweet announcing their breakup.
Since news of a suspected reunion began trending on Twitter, fans have reacted in their thousands.
"My Chemical Romance is trending and I've never felt so alive," said one fan.
"If My Chemical Romance really are coming back I'm doubling the thickness of my eyeliner and disowning my parents," said Bry over Twitter.
Famous for hits such as I'm Not Okay (I Promise) and Helena, the band released their final album Danger Days: The True Lives of the Fabulous Killjoys in 2010 before announcing their split three years later.
Writing in a blog post at the time, frontman Gerard Way said: "My Chemical Romance is done. But it can never die. It is alive in me, in the guys, and it is alive inside all of you."
Register for free to continue reading
Registration is a free and easy way to support our truly independent journalism
By registering, you will also enjoy limited access to Premium articles, exclusive newsletters, commenting, and virtual events with our leading journalists
Already have an account? sign in
Register for free to continue reading
Registration is a free and easy way to support our truly independent journalism
By registering, you will also enjoy limited access to Premium articles, exclusive newsletters, commenting, and virtual events with our leading journalists
Already have an account? sign in
Join our new commenting forum
Join thought-provoking conversations, follow other Independent readers and see their replies