My Chemical Romance new song: Previously unheard demo released after emo band trolls fans
'The Five of Us Are Dying' is vintage MCR but the quartet have no plans to reunite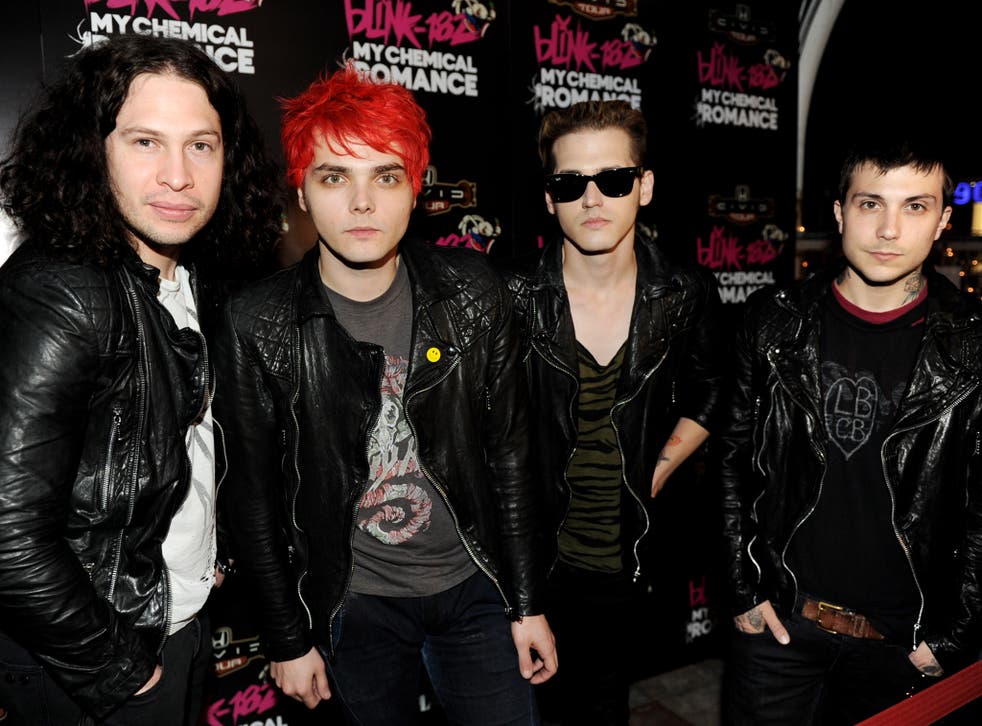 My Chemical Romance trolled their devoted fans to the point of apparently severe distress last week after dramatically teasing a reunion only to announce an album reissue but now, they have done some grovelling in the form of a previously unheard song.
The frenetic "The Five of Us Are Dying" appears as a two-minute bonus track on the new release of the emo band's 2006 record The Black Parade, reissued in celebration of its upcoming 10th anniversary on 23 September.
My Chemical Romance (often known simply as MCR), split in 2013, but said in a statement following widespread fan support of an expected comeback that they were "really touched and blown away". No reunion plans have been confirmed as of yet.

The New Jersey four-piece, fronted by Gerard Way sparked speculation after posting a 34-second video on their Twitter account. The short clip, featuring a flag waving to the intro of the album's hit single of the same name before flashing the anniversary date, and was retweeted a massive 150,000 times as hopeful fans began excitedly discussing the possibility of new music and a tour. MCR also deleted a previous tweet announcing their break-up.

"My Chemical Romance is trending and I've never felt so alive," wrote one fan before the band crushed her dreams. "Why are you going to release something if you already released something similar? Why did you do all this? This is mean, really," said another, while the general consensus was: "You could have said this sooner."

Famous for hits such as "I'm Not Okay (I Promise)" and "Helena", MCR released their final album Danger Days: The True Lives of the Fabulous Killjoys in 2010 before splitting. Way wrote an emotional blog post at the time, insisting that while the band was over, "it can never die, it is alive in me, in the guys, and it is alive inside all of you".
Eleven live demos and rough mixes are included on The Black Parade reissue's bonus tracklist, listed in full below.
"The Five of Us Are Dying" (RM)
"Kill All Your Friends" (LD)
"Party At The End Of The World" (LD)
"Mama" (LD)
"My Way Home Is Through You" (LD)
"Not That Kind Of Girl" (LD)
"House of Wolves, Version 1" (LD)
"House of Wolves, Version 2" (LD)
"Emily" (RM)
"Disenchanted" (LD)
"All The Angels" (LD)
Register for free to continue reading
Registration is a free and easy way to support our truly independent journalism
By registering, you will also enjoy limited access to Premium articles, exclusive newsletters, commenting, and virtual events with our leading journalists
Already have an account? sign in
Register for free to continue reading
Registration is a free and easy way to support our truly independent journalism
By registering, you will also enjoy limited access to Premium articles, exclusive newsletters, commenting, and virtual events with our leading journalists
Already have an account? sign in
Join our new commenting forum
Join thought-provoking conversations, follow other Independent readers and see their replies