Nas pens emotional open letter to Donald Trump: 'We all know a racist is in office'
'I don't have to follow the news to know who I'm voting against,' says hip hop icon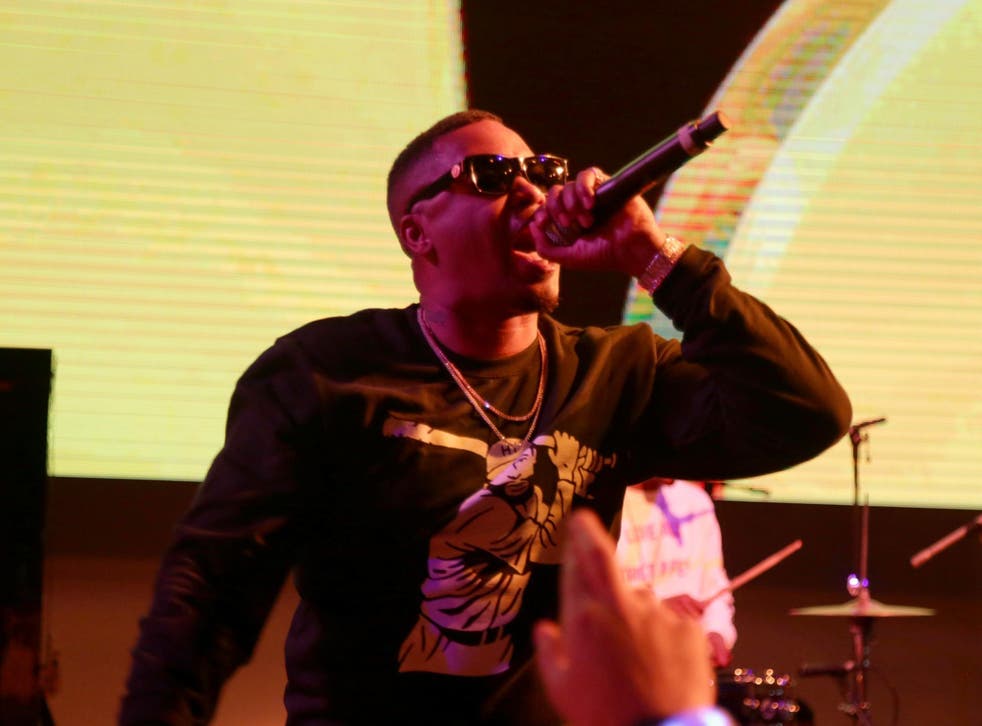 Nas has branded Donald Trump a "racist" in an impassioned open letter addressed to the leader of the so-called free world.
The rapper, who is often named as one of the greatest hip hop artists of all time, rebuked President Trump and his administration for their treatment of minority groups and people of colour.
The 43-year-old, whose real name is Nasir Bin Olu Dara Jones, said he tried not to pay attention to politics at present because it made "no sense" to him.
Writing in a letter to Mass Appeal magazine, he said: "We all know a racist is in office."
"People can talk their sh*t. Comedians can sound racist. People can go through their moments of that sh*t, but when you have the responsibility of being President and you carry on like that, you send a strong message to people outside of your group that they ain't worth sh*t."
Nas, who was born in Queens in New York, made it crystal clear that if he were to vote in a US election he knows exactly who he would be voting against.
"If I ever vote again - when it's time to vote again, and I feel like voting again - I don't have to follow the news to know who I'm voting against," he said.
In pictures: President Donald Trump on tour

Show all 39
The hip hop icon explained his interest in politics is grounded in how it affects the concrete experience and quotidian reality of people's lives.
Nas, who announced a joint tour with Lauryn Hill on Tuesday for this Autumn, also said he preferred to address politics via his work than the traditional political sphere.
"My way of addressing these issues is through my work. Whatever President may be in office doesn't affect my work directly. The way he affects people is what affects me. I observe what's going on and that goes into my creative process. The person himself, I'm not caught up with. I don't even have time for Trump or Pence. I don't give a f*ck."
Enjoy unlimited access to 70 million ad-free songs and podcasts with Amazon Music Sign up now for a 30-day free trial
Sign up
He continued: "My focus is on what's happening with real people in their everyday lives. How they behave, the decisions they make, and how that affects families … I speak to the everyday people. I speak to everybody. If the people are bothered by it, I speak on it. If the people are bothered and want change, I speak on that."
The musician argued art would prosper and flourish what ever political party or President occupied the White House.
"In reality, art is gonna thrive regardless," he said. "Whether it's affected by who's in office or not, art thrives. I live in that—I live in those walls, I live in those wires, I live in those pencils and papers, and that sound. I'm not caught up in politics. I saw Gerald Ford and his Vice President Nelson Rockefeller. I saw Jimmy Carter. I saw Ronald Reagan, and I saw George Bush Sr I saw Bill Clinton, George Bush Jr, and Barack Obama. I'm good."
While Nas supported President Obama, he also expressed disillusionment with the political system which put him in office and mourned the racism he argued Mr Obama experienced.
Nas, a profoundly politicial musician, first rose to prominence in the early 1990's when his 1994 cult album Illmatic received universal acclaim from both the critics and hip-hop fans themselves. It was not only ranked by Rolling Stone as one of the best debut albums of all time but is frequently ranked as the greatest hip hop album in history.
Join our new commenting forum
Join thought-provoking conversations, follow other Independent readers and see their replies