Neil Young's BST festival show at Hyde Park will go ahead without Barclaycard as sponsor
Young questioned the partnership with the 'fossil fuel funding entity', saying 'this doesn't work for me'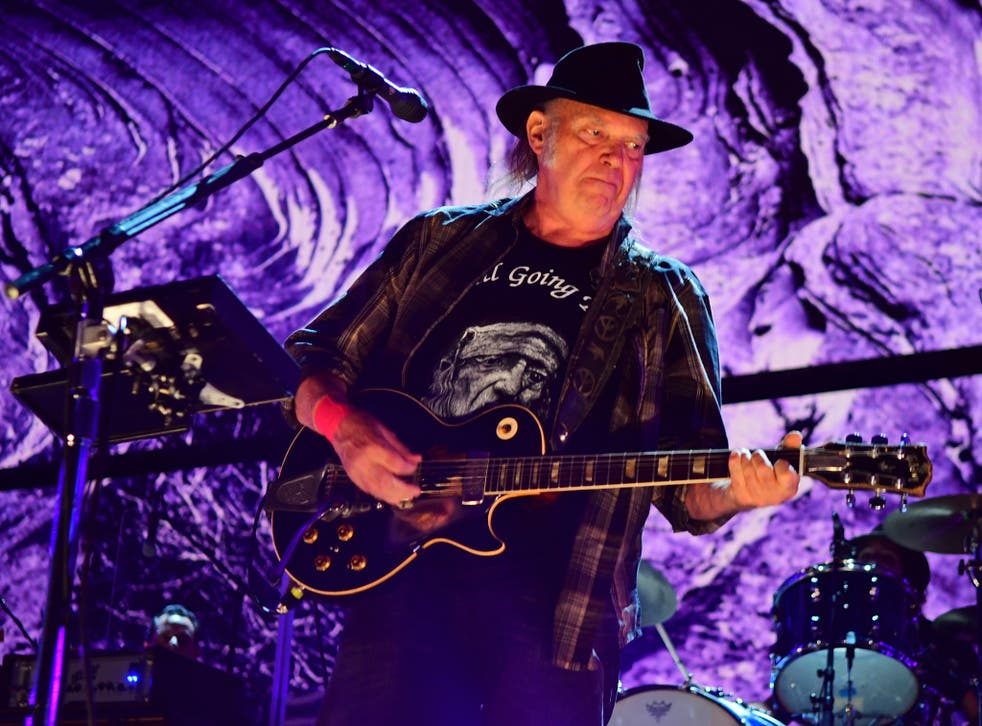 Neil Young has revealed that his Hyde park co-headline show with Bob Dylan this summer will go ahead, after it was confirmed Barclays will not sponsor the show.
Following the announcement of the show for the Barclaycard British Summertime Festival, Young questioned the partnership with the "fossil fuel funding entity", saying "This doesn't work for me".
"I believe in science," he said. "I worry about the Climate Crisis and I am deeply concerned about its massive global ramifications and my beautiful grandchildren's future."
The singer, who is an active environmentalist that supports anti-fracking charities, said the announcement had been a "massive f*** up" and that they were working to rectify the situation.
His original post included lyrics to his song "This Note's For You": "I ain't singing for Pepsi / Don't sing for Coke / I won't sing for nobody / Makes me look like a joke."
"I had no idea the announcement was coming that day," he explained in an earlier post. "I was trying to make sure all of the details of the show were agreeable to me. The tickets were put on sale and the announcement was made, all without my knowledge."
The news that Barclays will no longer sponsor the show was posted on the Neil Young Archives website, and read: "NYA is happy to announce that the Hyde park show will proceed without Barclay's as sponsor. We are overjoyed, so happy to be playing the show."
Barclaycard told the BBC it would not comment on the situation. It confirmed that the co-headline performance with Dylan would go ahead.
Albums of the year 2018

Show all 40
Barclays received a "D+ rating" for its environmental performance in a 2018 report from group Banking on Climate Change after it was listed as a funder of fossil fuel extraction.
British Summer Time are expected to release a statement later today, but sponsorship on the remaining days of the festival will not change.
The festival runs from 6-15 July and the other headliners include Florence and the Machine and Robbie Williams.
Neil Young and Bob Dylan will co-headline the festival on July 12.
Join our new commenting forum
Join thought-provoking conversations, follow other Independent readers and see their replies