Neil Young drops copyright lawsuit against Donald Trump
Musician filed the complaint in August, singling out songs 'Rockin' In the Free World' and 'Devil's Sidewalk'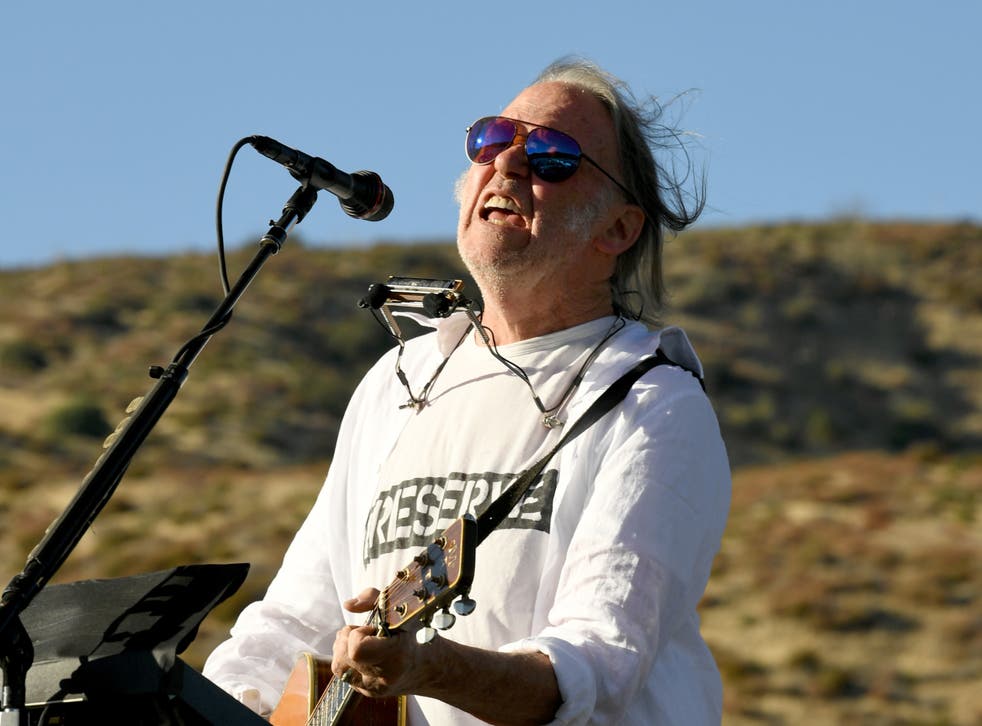 Neil Young has dropped his copyright lawsuit against Donald Trump.
The musician willingly withdrew the complaint on Monday, court records show.
He had filed it in August this year against the Trump campaign, alleging that his songs "Rockin' In the Free World" and "Devil's Sidewalk" had been used "numerous times at [Trump] rallies and political events for the entertainment and amusement of those attending those rallies and political events".
"This complaint is not intended to disrespect the rights and opinions of American citizens, who are free to support the candidate of their choosing," the complaint read in part. "However, [Young] in good conscience cannot allow his music to be used as a 'theme song' for a divisive, un-American campaign of ignorance and hate."
Court documents filed on Monday in New York City show that the suit was voluntarily dismissed by Young with prejudice, meaning another complaint cannot be brought on the same grounds.
It wasn't immediately clear whether the case was settled. The Independent has contacted Young's and Trump's attorneys for more information.
Young, a native of Canada and naturalised American citizen, has been an outspoken critic of Trump.
In a searing open letter shared on his website in February, the artist referred to the US president as "a  disgrace to my country".
Additional reporting by Reuters
Register for free to continue reading
Registration is a free and easy way to support our truly independent journalism
By registering, you will also enjoy limited access to Premium articles, exclusive newsletters, commenting, and virtual events with our leading journalists
Already have an account? sign in
Register for free to continue reading
Registration is a free and easy way to support our truly independent journalism
By registering, you will also enjoy limited access to Premium articles, exclusive newsletters, commenting, and virtual events with our leading journalists
Already have an account? sign in
Join our new commenting forum
Join thought-provoking conversations, follow other Independent readers and see their replies