Nelly finally addresses Kelly Rowland trying to text him using a spreadsheet in Dilemma music video
'WHERE YOU AT? HOLLA WHEN YOU GET THIS'
Christopher Hooton
Sunday 27 November 2016 16:58 Comments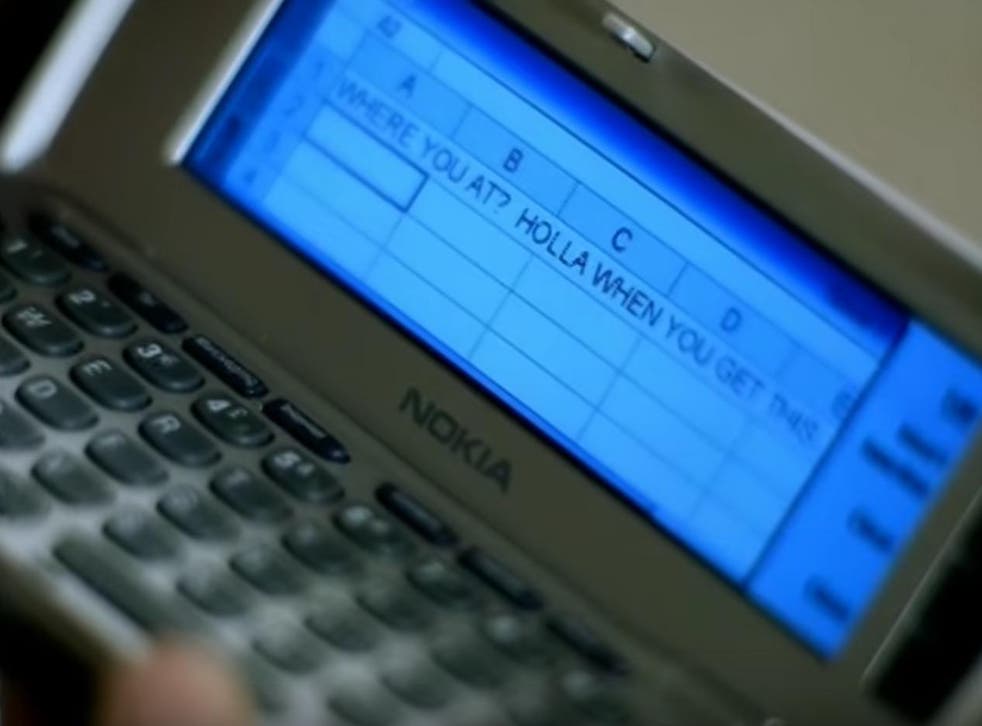 It's an important piece of hip-hop pop culture history and should probably printed off, frame-by-fame, unless the internet is blown up: Kelly Rowland messaging Nelly: "Where you at? Holla when you get this." on a spreadsheet in the music video for 'Dilemma'.
It's fascinated for 14 years. Has Kelly ever used Excel before? How did no-one, from the camera operator to the editor, spot the obvious mistake? Is it actually intentional, and 'Dilemma' is about the dilemma over whether or not to try and explain modern technology to your girlfriend?
Nelly has finally cleared things up, sort of, after being asked abut it during an interview on The Project.
"That was the thing at the time. That was the new technology at the time. It looks a little dated now, I can see that," he said.
That was not the thing at the time, Nelly. Humanity still hasn't got as advanced as being able to type 'TEXT NELLY' in an Excel cell and it work as a command, so that really doesn't help us.
The mystery continues.
Register for free to continue reading
Registration is a free and easy way to support our truly independent journalism
By registering, you will also enjoy limited access to Premium articles, exclusive newsletters, commenting, and virtual events with our leading journalists
Already have an account? sign in
Register for free to continue reading
Registration is a free and easy way to support our truly independent journalism
By registering, you will also enjoy limited access to Premium articles, exclusive newsletters, commenting, and virtual events with our leading journalists
Already have an account? sign in
Join our new commenting forum
Join thought-provoking conversations, follow other Independent readers and see their replies