Nelly arrested: Rapper accused of rape after performance in Seattle
The Grammy winner is currently in custody in Washington state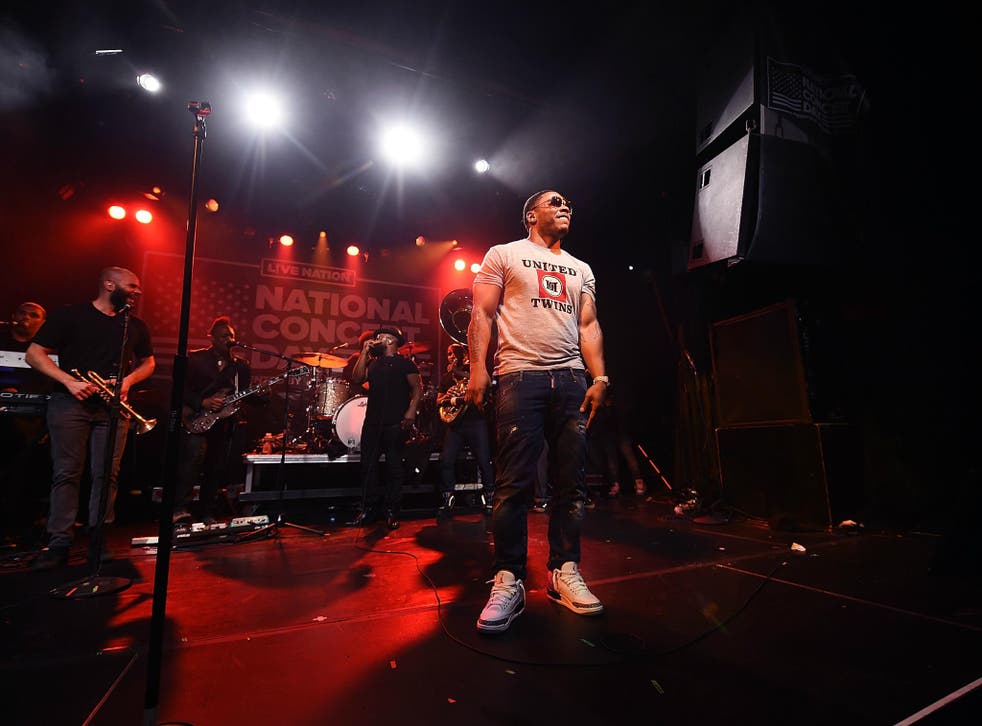 Multi-million selling rapper Nelly has been arrested after a woman accused him of rape.
Police have arrested him for second degree rape after a woman said he raped her in a town outside of Seattle, Washington.
Auburn, Washington police spokesman Commander Steve Stocker said officers arrested Nelly - whose real name is Cornell Iral Haynes Jr - around 7am on Saturday morning while he was on his tour bus in the parking lot of a local Walmart store.
According to TMZ, the woman reported the alleged rape around 3:45am on Saturday morning. She said it occurred on the tour bus after Nelly's performance in Seattle that night.
Nelly is scheduled to perform in Ridgefield, Washington, on Saturday night as part of his tour with country pop duo Florida Georgia Line.
The Grammy winning artist's attorney Scott Rosenblum staunchly denies the accusation.
Mr Rosenblum, said the allegation was false and motivated by "greed and vindictiveness."
"Our initial investigation, clearly establishes the allegation is devoid of credibility," he said in a statement to TMZ.
"I am confident, once the scurrilous accusation is thoroughly investigated, there will be no charges. Nelly is prepared to pursue all all legal avenues to redress any damage caused by this clearly false allegation," Mr Rosenblum told the entertainment news site.
The 42-year-old rapper is currently in jail and according to Mr Stocker will appear before a judge "at some point".
He was charged in 2015 with felony possession of drugs in 2015 after the US Department of Transportation found methamphetamines and marijuana on his tour bus in Tennessee.
Nelly is known for his hits "Hot in Herre," "My Place," and "Over and Over," a duo with country music star Tim McGraw. He also appeared in the 2005 film "The Longest Yard." He was also in the spotlight for giving a concert in Erbil, Iraq in support of Kurdish troops and calming crowds during the Ferguson, Missouri protests.