Guy takes selfie with Nick Cave despite having no idea who he is
'People keep asking him to sign their T-shirt'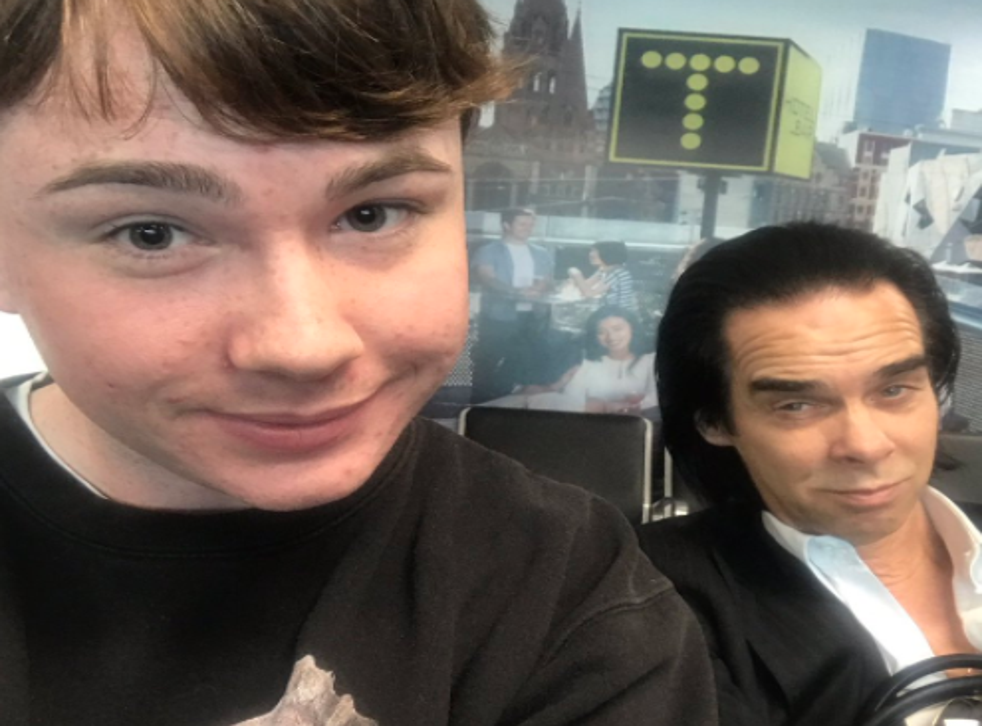 A comedian has gone viral after posting a selfie with Nick Cave on Twitter and asking his followers to identify him.
James Malcom, 22, from New Zealand, claims he had no idea it was the Bad Seeds musician when he posted two photos of the iconic artist on social media.
Posting one photo of Cave in the background at what appears to be an airport waiting room, he said many people were taking photos with "this celeb" and "didn't wanna feel left out".
"Does anyone know who this is? People keep asking him to sign their T-shirt," he wrote.
Hundreds of people on Twitter either explained who Cave was to Malcolm or scolded him for apparently not knowing in the first place.
Others decided to be punish him for his lack of music knowledge.
Malcolm is a rising star on New Zealand's stand-up comedy circuit and was nominated for the country's Billy T Award for comedy in 2016 - so this could be a (successful) social media prank.
However Malcolm's replies suggest that he just genuinely didn't know it was Cave.
He wouldn't be the first to fail to recognise a high profile musician. Last year YouTube star Zoella was mocked on social media for taking a photo of a "random man and his dog"... who turned out to be Pink Floyd's David Gilmour.
Bush fails to take selfie and asks Obama to take photo instead
Cave made his highly anticipated return to live shows last week, after giving his first interview since his son Arthur died from falling from a cliff in Brighton in July 2015.
Skeleton Tree, the sixteenth studio album by Nick Cave and the Bad Seeds, was released to critical and commercial acclaim in September 2016, and strongly featured themes of death and Cave's own grief.
Join our new commenting forum
Join thought-provoking conversations, follow other Independent readers and see their replies