Offset's homophobic lyrics cause angry backlash from fans: 'I cannot vibe with queers'
The statement came in the middle of the Migos member's guest spot on YFN Lucci's song 'Boss Life'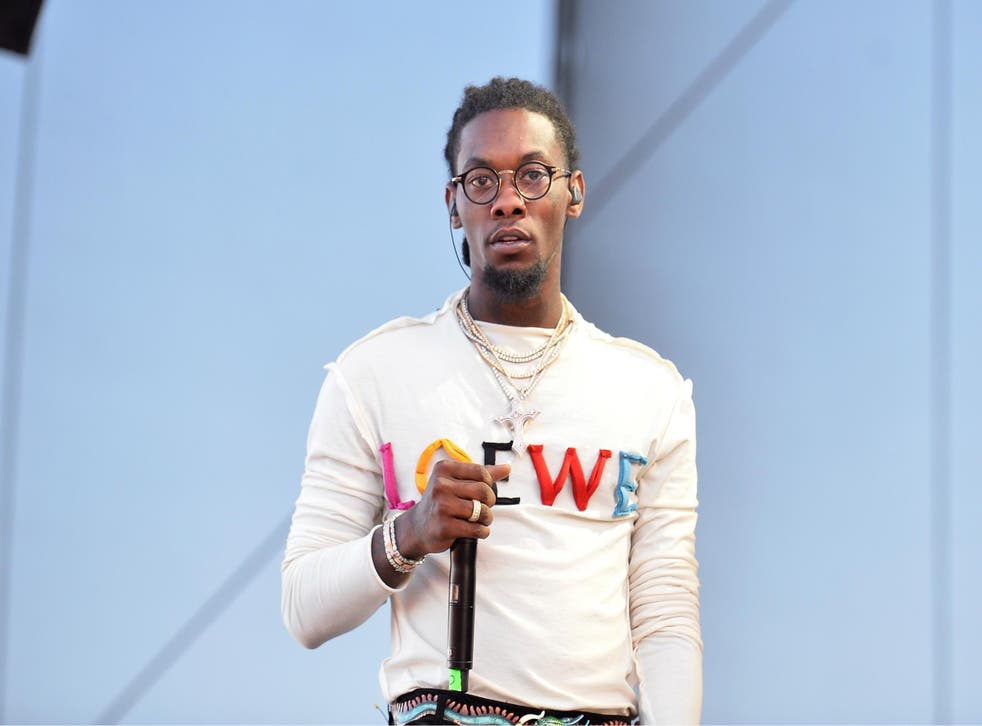 Offset has attracted a wave of controversy due to his latest lyrics, which include the line: "I cannot vibe with queers".
The statement came in the middle of the Migos member's guest spot on YFN Lucci's song "Boss Life", which has caused a fierce backlash for its homophobic sentiments.
This is not the first time that the Migos trio has come under fire for controversial statements about the LGBTQ community; last year, in an interview with Rolling Stone, they seemed to criticise ILoveMakonnen and his supporters after the rapper publicly announced, "I'm gay".
"I'm surprised by Migos' reaction when I mention iLoveMakonnen, the local MC who just came out as gay on Twitter. 'Damn, Makonnen!' Quavo bellows after an awkward interlude," the article reads. "I mention support I saw online for Makonnen's decision. 'They supported him?' Quavo asks, raising an eyebrow."
"'That's because the world is fucked up,' says Offset. 'This world is not right,' Takeoff says. 'We ain't saying it's nothing wrong with the gays,' says Quavo. But he suggests that Makonnen's sexuality undermines his credibility, given the fact that 'he first came out talking about trapping and selling Molly, doing all that.'"
Migos: Quavo, Takeoff, and Offset in photos

Show all 20

The trio issued a statement on Twitter in response to the controversy sprung out of the interview, reading: "We have always been about being original and staying true. Staying true to yourself goes a long way. We are all fans of Makonnen's music and we wish he didn't feel like ever had to hide himself."
"We feel the world is f*cked up that people feel like they have to hide and we're asked to comment on someone's sexuality. We have no problem with anyone's sexual preference. We love all people, gay or straight, and we apologise if we offended anyone."
Follow Independent Culture on Facebook for all the latest on Film, TV, Music, and more.
Join our new commenting forum
Join thought-provoking conversations, follow other Independent readers and see their replies