Offset homophobia: Migos rapper condemned over 'I don't vibe with queers' lyric
But he doesn't think it's homophobic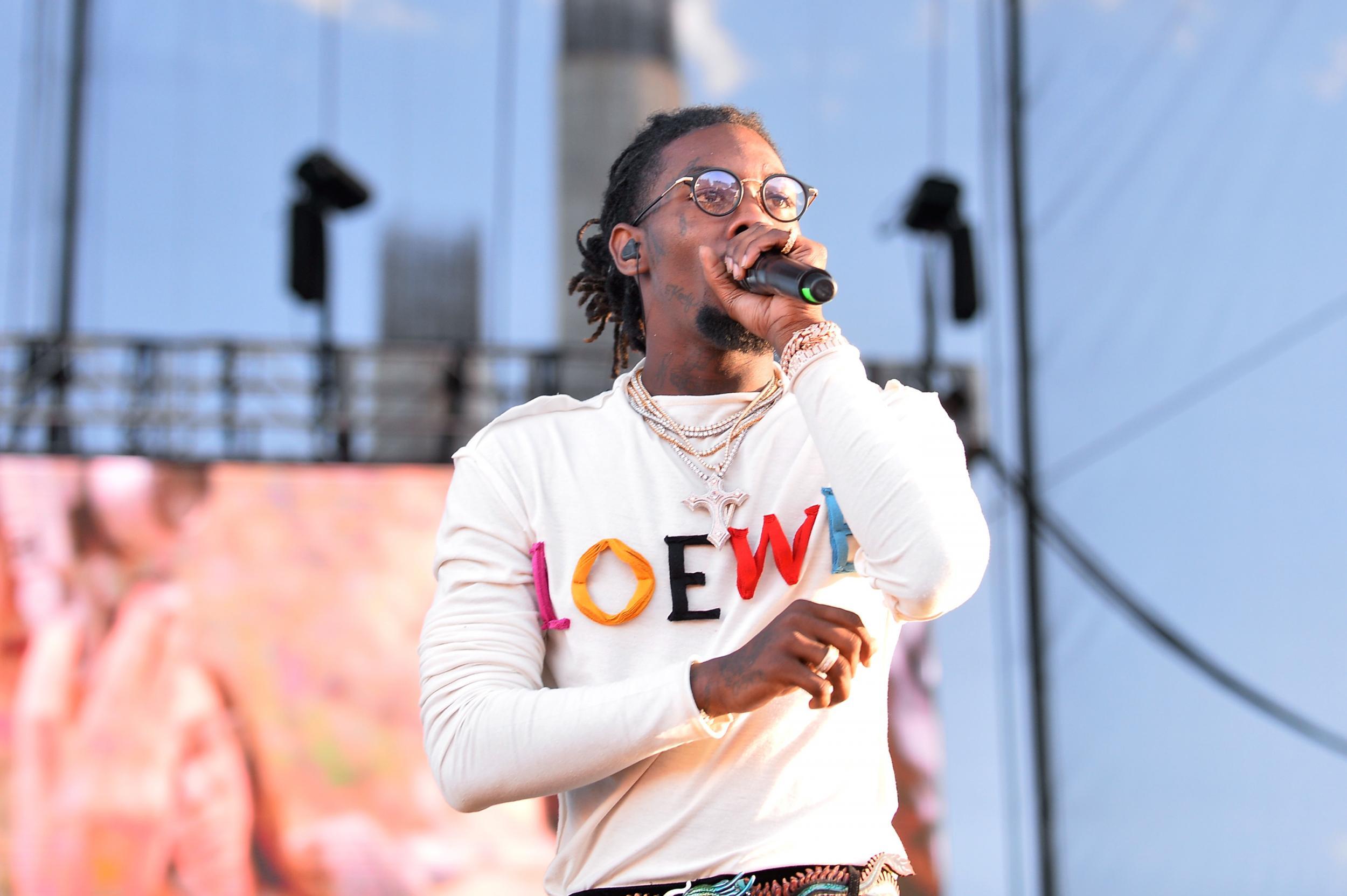 Migos member Offset has said he's "offended I offended anybody" with the lyrics for Boss Life" with YFN Lucci.
The Migos rapper has maintained he isn't homophobic, but is facing backlash from fellow musicians and listeners.
"Boss Life" came out this week and saw Offset rapping lyrics, "60K solitaire / I do not vibe with queers / I got the heart of a bear / I bust 'em down by the pair".
One musician in particular, MNEK, found his lyrics hypocritical tweeting, "Offset saying he doesn't vibe with queers while constantly wearing and PARADING clothes by gay designers is the REAL gag."
With the flood of criticism, Offset responded with a statement on Instagram.
He said, "I didn't write the line about gay people. I have said before since these issues before that I got love for all people. My passion for fashion has lead me to a lot of gay people around me who I have mad respect for and we are very cool so I'm not in a place where I'm hating like that."
The rapper then added, "When I wrote that I was thinking of words that could rhyme with the others (here, lear, solitaire, bear) and I saw this definition about her having a queer feeling she was being watched and it fit what I was thinking about a stalker creepy paparazzi situation. To me that 'queer' I don't mean someone who's gay. I mean lame people who film you, post it and stalk you. Lingo that means strange or odd."
This isn't the first time a member of Migos has come under fire for homophobia: last year Quavo made controversial remarks about iLoveMakonnen coming out as gay.
But then Quavo denied he could be homophobic saying, ""I got a record with Frank Ocean. That closes my case".
Time will tell if Offset's intentions were as innocent as he claims.
Join our commenting forum
Join thought-provoking conversations, follow other Independent readers and see their replies