The Independent's journalism is supported by our readers. When you purchase through links on our site, we may earn commission.
Ned Flanders-themed metal band Okilly Dokilly announce first ever UK tour
'UK neighborinos, get ready for our favourite kind of surprise... a mild one!'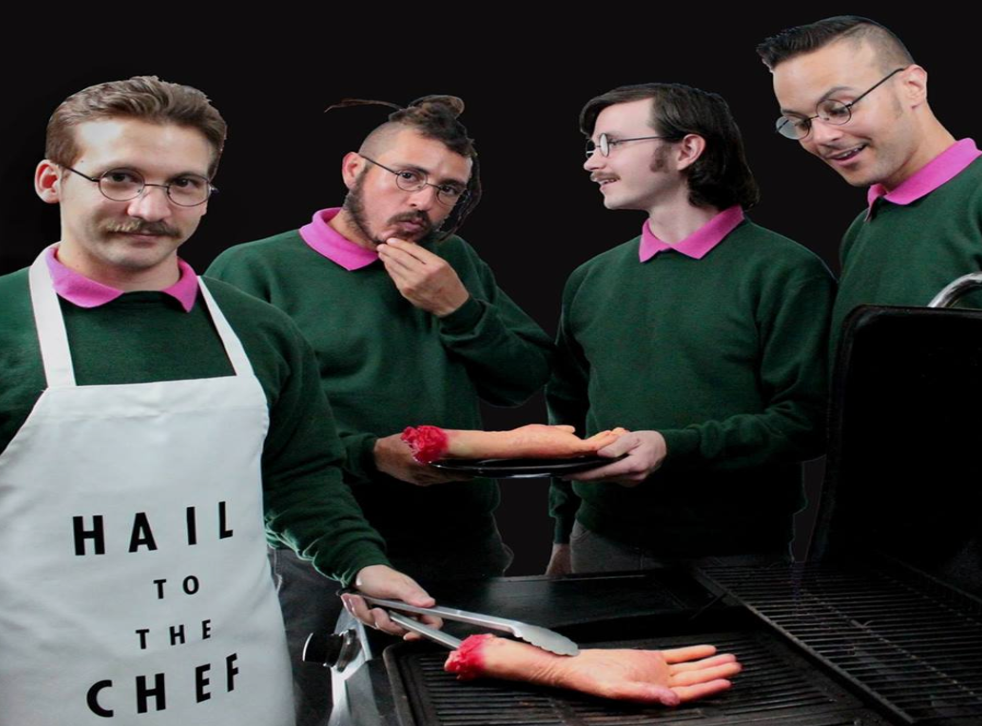 A metal band inspired by The Simpsons character Ned Flanders have announced their first ever UK tour.
Okilly Dokilly, an Arizona-formed metalcore band, describe their sound as "Nedal" music and base their entire aesthetic around the God-fearing, moustache-sporting cartoon, with their music often referencing quotes from the series. Their debut album Howdilly Doodilly was released in 2016.
Speaking to The Independent in 2015, lead singer Head Ned said he came up with the idea with the band's original drummer while they were queueing at a grocery store, "entertaining ourselves by coming up with really cutesy names for really hardcore, brutal bands".
"The name Okilly Dokilly came up and was very funny to us - we ran with it," he added. "Most of us have played in other bands around our hometown. This is definitely the heaviest sounding project any of us Neds have done."
He also explained that their sound, compared to the rest of the Simpsons music scene, was "not as fast as Bartcore, and a little cleaner than Krusty Punk".
Since their debut album release, the band has undergone a lineup change, replacing Bled Ned, Red Ned, Cred Ned and Dead Ned with Shred Ned (guitar), Dread Ned (drums) and Zed Ned (synths) who joined Head Ned in July.
The new lineup of Okilly Dokilly announced their UK tour on their social media accounts this month. The tour begins in Nottingham in October and includes shows in Bristol, London, Sheffield and Exeter, concluding in Edinburgh on the 10th.
See the full dates below:
2 October - Nottingham
3 October - Norwich
4 October - Exeter
5 October - Bridgwater
6 October - Bristol
8 October - London
9 October - Sheffield
10 October - Edinburgh

The band wrote: "UK neighborinos, get ready for our favourite kind of surprise - a mild one! We're incredibly pleased to announce UKilly Dokilly 18. We're crossing the pond this October. Tickets are available now."
Join our new commenting forum
Join thought-provoking conversations, follow other Independent readers and see their replies