Ones to watch 2018: Our favourite new artists to listen out for next year
From Finnish pop, Irish political punks and London MCs – here are the new artists we're most excited about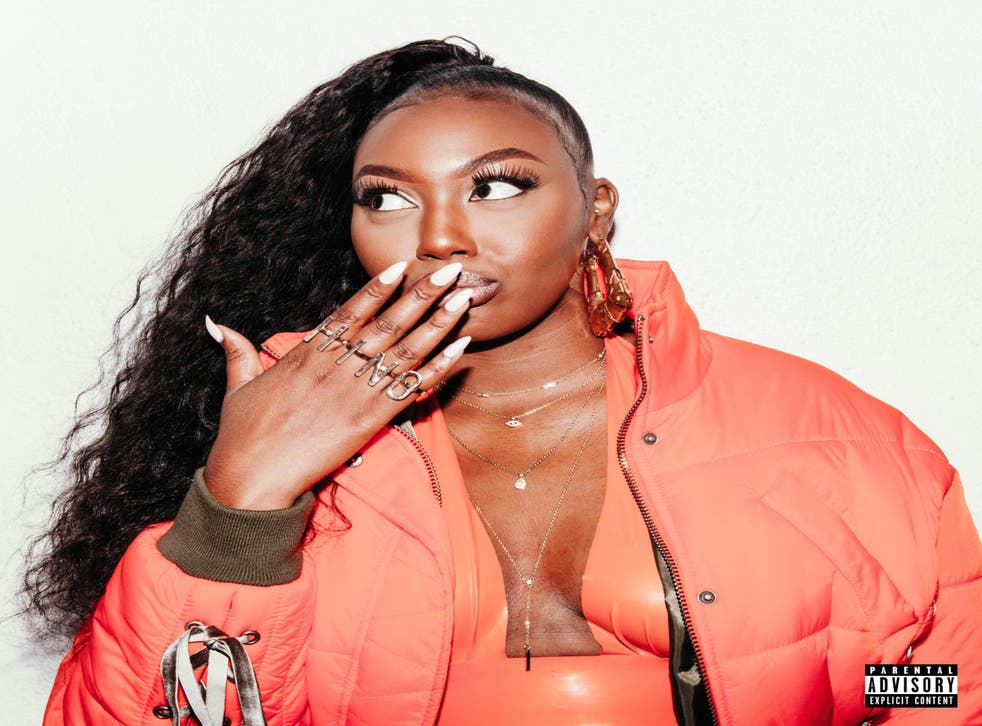 We've had such a great year for new music, whether it was releases by established artists or exciting, fresh talent.
As per last year, we've compiled a list of some of the new acts we've loved listening to and see play live over the past year: from homegrown talent to music from France, Amsterdam, Finland and the US.
Audiences in 2017 have proven that language shouldn't be a barrier when it comes to hearing something you love – the success of tracks such as "Despacito" and "Mi Gente", plus a growing interest in music from Korea and Japan, have made that clear.
After a disappointing summer festival season, where several festivals seemed to revert back to old, predictable favourites rather than being brave and offering music fans something different, we're hoping some of these artists will get a chance to shine on festival stages next year.
Here are our ones to watch for 2018:
Abra Cadabra
Abra Cadabra is a 20-year-old MC based in Tottenham, north London, who started making waves with a "Blackbox" freestyle before breaking through with a Mobo for "Robbery" ft Krept & Konan. This year he teamed up with some of the best in the business including Jelani Blackman, Kojo Funds, Belly Squad and Stefflon Don. Listen out for his debut album next year – it's bound to be big.
Áine Cahill
Áine Cahill has enjoyed breakthrough success this year with her excellent single "Plastic" and the fierce follow-up "Blood Diamonds", a song she introduced as being about "all the bad bitches in the world who get everything, and us nice bitches, who get nothing"; the heady electronic beat pulses beneath her irresistible vocal work. Following a spate of shows and festivals and venues around the UK she took part in The Great Escape festival's "First Fifty" gig series in November.
Alma
You can't ignore Alma – whether it's her glow-in-the-dark hair, bold attitude or her belter of a voice. The Finnish pop star in the making has been behind some of the biggest hits of 2017, from her single "Chasing Highs" to "Phases" ft. French Montana. She's currently working on a debut album, writing a bunch of songs with Charli XCX, and will undoubtedly be a chart favourite in 2018.
Anteros
We love these guys and their brand of smart, sassy guitar pop. Fronted by singer/writer Laura Hayden, they're incredibly fun to watch live and so far they've produced bop after bop. We're expecting them to crop up on a bunch of festivals over summer 2018, and also holding out for that debut album.
Bassette
After featuring on a track by Joe Hertz, Bassette came into the Music Box studio to perform three of her own tracks and blew us away. Her voice is utterly stunning – as raw and soulful as Amy Winehouse – and she has an intense, quiet vulnerability in the way she sings.
Enjoy unlimited access to 70 million ad-free songs and podcasts with Amazon Music Sign up now for a 30-day free trial
Sign up
Music Box Session #4: Bassette
Billy Lockett
Billy is an incredibly talented singer-songwriter who hails from Northampton. Inspired by Italian composer Ludovico Einaudi, he combines beautiful piano melodies with songwriting that is entirely personal, plus that moving, clear falsetto that is apparently effortless for him. We brought string players in for his Music Box session and the result was breathtaking – you can see for yourself when he plays an (almost) sold-out show at Union Chapel in February 2018.
Music Box #19: Billy Lockett
Catherine McGrath
In the past few years, UK audiences have warmed a little bit more to country music. McGrath is a country artist from Northern Ireland who recently signed to Warner Bros. Her voice is sweet and clear – think Kelsea Ballerini or Carrie Underwood – and the smooth country-pop production in her early work makes her seem like a strong contender to be a successful US crossover artist.
False Heads
Iggy Pop fell for their bristling, youthful energy and so did we. False Heads released their latest EP Gutter Press earlier this year – loud, angry punk rock from three young men who have a lot to get off their chests.
Fenne Lily
Fenne Lily is a Bristol-based singer songwriter with a startlingly beautiful voice. Combine that with her bare-bones songwriting on the likes of her fourth single "Three Oh Nine", which captures the simmering-beneath-the-surface anger post-breakup, and you've got something special.
Fishbach
Fishbach – born Flora Fischbach – is a 26-year-old songwriter from Dieppe, France, who specialises in dark, heavy synth pop after starting out in punk bands. There's already a strong buzz around her in her native country; along with artists such as Jain and Christine and the Queens she's leading a much-needed awakening in the French pop scene. With a broadening UK interest in non-English language music, she's arriving at just the right time.
Freya Ridings
Freya Ridings is a young singer-songwriter who crafts beautiful piano ballads, like the stunning, recently-released song "Lost Without You". Her voice is rich and soulful, with stunning depth of emotion, and at just 22, she's already played support slots with fellow rising star Lewis Capaldi. Keep an eye out for new material next year.
Hak Baker
Hak was a member of grime collective B.O.M.B Squad before he picked up the acoustic guitar after a brief stint in prison. It made a for a fairly drastic turnaround in style but this sound suits him perfectly; it's matter-of-fact singer-songwriting that details, often in an affecting stream-of-consciousness folk style that recalls the likes of Baxter Dury, the places and people he grew up with.
Hardy Caprio
Croydon is clearly where it's at. Following on from Stormzy, Section Boys, Loyle Carner and Krept & Konan, 21-year-old Hardy Caprio is putting his own stamp on the UK's urban music scene and is poised to break into the mainstream.
He kicked things off with an SBTV Warm-Up session – freestyling over Tinie Tempah's "Wifey Riddim", before releasing his Hardy Season and Hollywood EPs to keep hungry fans satisfied.
"Unsigned" (ft. One Acen) is the first track to be taken off his upcoming third EP, set for release via Virgin EMI in early 2018.
Jacob Banks
Born in Nigeria and raised in Birmingham, 26-year-old Banks became the first unsigned act ever to appear in the BBC Radio 1 Live Lounge, and recently scored a spot on Late Night With Seth Meyers. He's a compelling performer; his voice drips with classic soul but he incorporates gospel and African-inspired rhythms into his instrumentation. His debut album The Village is set for release in 2018.
Jessie Reyez
Colombian-Canadian singer Jessie Reyez first made waves when her single "Figures" peaked at No 58 on the Canadian Hot 100 earlier this year – that and her haunting, visceral song "Gatekeeper" that called out industry sexism in the music business, which was inspired on her own experiences as a young aspiring artist.
Joe Fox
When your voice stands out on a record that also features the likes of Kanye West and MIA, you know you've got something. Joe Fox was spotted by his now-mentor A$AP Rocky and appeared shortly after on not one, but five tracks on the American artist's album At. Long. Last. A$AP. On top of scoring a collaboration with Nas on his track "What's The Word", Joe's been working on his own debut album which will hopefully land sometime in 2018 – his songs are already superb as acoustic versions – they should be spectacular with a band behind him.
JONES
East London singer JONES has freshened her sound since debut album New Skin, releasing the catchy-as-hell single "Something 'Bout Our Love" this year. We're hoping for another album in 2018.
Kojey Radical
Kojey Radical is a fiercely independent artist who's more than happy doing his own thing – and doing it well at that. The British-Ghanian artist focuses his music on issues of race, class and self-identity; addressing them with as much careful consideration and depth as Kendrick Lamar on his incendiary record DAMN.
Lewis Capaldi
Glaswegian singer-songwriter Lewis Capaldi released his debut EP Bloom this year and we're obsessed with it: from the sombre piano to his soaring, powerful voice that is bound to draw comparisons to the likes of Paolo Nutini, Jack Savoretti and Tom Grennan. He's already on the BBC Sound of 2018 longlist, so you can bet you'll be hearing plenty more from him.
Louis Berry
​Louis isn't one for rules, which is why, as a youngster, he picked up his grandfather's guitar despite being told several times not to. That was it – since then he's developed a unique sound that brings in rockabilly, rock and roll, blues and folk – his live shows go down a storm and he's definitely in for a raucous 2018.
Malika
London-based singer Malika first popped up on Snakehips' track "Falling", which added a touch of old-school R&B to their production. Since then she's released the gorgeous "Run", which appeared on her EP Songs About C. 2017 was relatively chill in terms of gigs and releases but hopefully we'll be hearing more from her in 2018.
Ms Banks
Now here's a star in the making. Taking cues from some of the best and baddest women MCs – Ms Dynamite, Nicki Minaj, Lisa Maffia – London-based rapper Ms Banks has found her own sound and it's just as fierce. She's teamed up with some of our favourites including Stefflon Don, Stormzy and Jme, but she's also clearly a keen competitor; recently dropping the infectious "Bangs". We are very excited about this one.
Pitou
One of the most arresting voices to emerge out of 2017, Amsterdam-born artist Pitou has earned comparisons to singers such as Laura Marling and Julia Holter thanks to her intelligent brand of folk-pop. We premiered the fantastic video for her song "Problems" in November, and she's currently preparing to release her second EP.
Raye
Raye is one of a young generation of pop stars crafting big, bold bangers in a similar vein to Charli XCX. She dropped out of the Brit School after two years to pursue a full-time career in music and it's paying off – she's dropped a cluster of successful singles this year and collaborated with artists including Stormzy and Mr Eazi.
Shame
This bunch of south London school mates have fast become one of the best new live bands in the UK; frontman Charlie Steen is dangerously thrilling to watch and channels the likes of Lias Saoudi, Pete Doherty and Patti Smith. They were one of the most in-demand acts this festival season and they haven't even released their debut album. It's out in January, by the way, and it's f***ing great.
Stereo Honey
​Stereo Honey only have a few tracks to their name but they're all certified bangers: haunting indie rock that recalls the likes of Radiohead, Raised By Swan and The Boxer Rebellion with a dash more electronic. They're fantastic live and you can bet you'll be seeing them a lot over summer festival season.
Tamino
Tamino started out as your typical teenage punk rocker and played in bands in high school. Working through his mother's record collection, however, led him to everything from Serge Gainsbourg to Tom Waits, and the beautiful music of Malian singer Oumou Sangaré. You definitely wouldn't be wrong if you thought you heard some distinct Jeff Buckley influences in his own work, either.
He would also listen to the music of his late grandfather Moharam Fouad – a renowned Arab actor and musician – explaining: "There's a certain kind of raw emotion in his singing, and in Arab music in general, that is mostly absent from Western music."
The voice is the thing. There's a richness and weight to it that seems steeped in the culture of his Egyptian heritage, a solemnness and intensity that belies his age, and an astonishing vocal range that goes from a sombre, deep moan to a deeply affecting falsetto cry that recalls Muse's Matt Bellamy on "Sunburn", or Rufus Wainwright.
Music Box Session #12: Tamino
The Aces
​This US rock quartet is comprised of sisters Cristal (on lead vocals/guitar) and drummer Alisa Ramirez, completed by guitarist Katie Henderson and bassist McKenna Petty.
They worked on their prowess as a live band early on, using a teetotal, all-ages venue as a testing ground from age 13 onwards. Now they blend McKenna and Katie's alternative tastes for an insanely catchy live sound that's bound to go down a storm when they land in the UK in 2018.
Touts
Here's trouble – Touts are a three-piece punk band from Derry, Northern Ireland, who call themselves "a singer who can't sing, a mod who can't play bass, and a drummer who can't see".
They make loud, politically-tinged punk rock (one of their songs is called "Bombscare") and are one of the best new bands we saw live this year; they have a mind-blowing energy and a hilarious, raucous onstage manner.
Yonaka
One of Brighton's most exciting new musical exports sound BIG. Frontwoman Theresa Jarvis is captivating onstage and their instrumentation is filled with unapologetically heavy riffs and thumping beats. We're hoping they'll shake up the UK charts in 2018 and continue championing Britain's live music scene.
Yaeji
New York-based singer, rapper and producer Yaeji writes in a mix of Korean and English, and has built a loyal following thanks in part to the fact that she serves people food before her shows. Her music addresses issues such as anxiety and Korean identity with a blending of trap, rap and house music.
Remember to check out our albums of 2017 here.
Join our new commenting forum
Join thought-provoking conversations, follow other Independent readers and see their replies