Original Rick Astley 'rickrolling' video removed from YouTube
The viral 'rickrolling' phenomenon helped revive the Eighties singer's career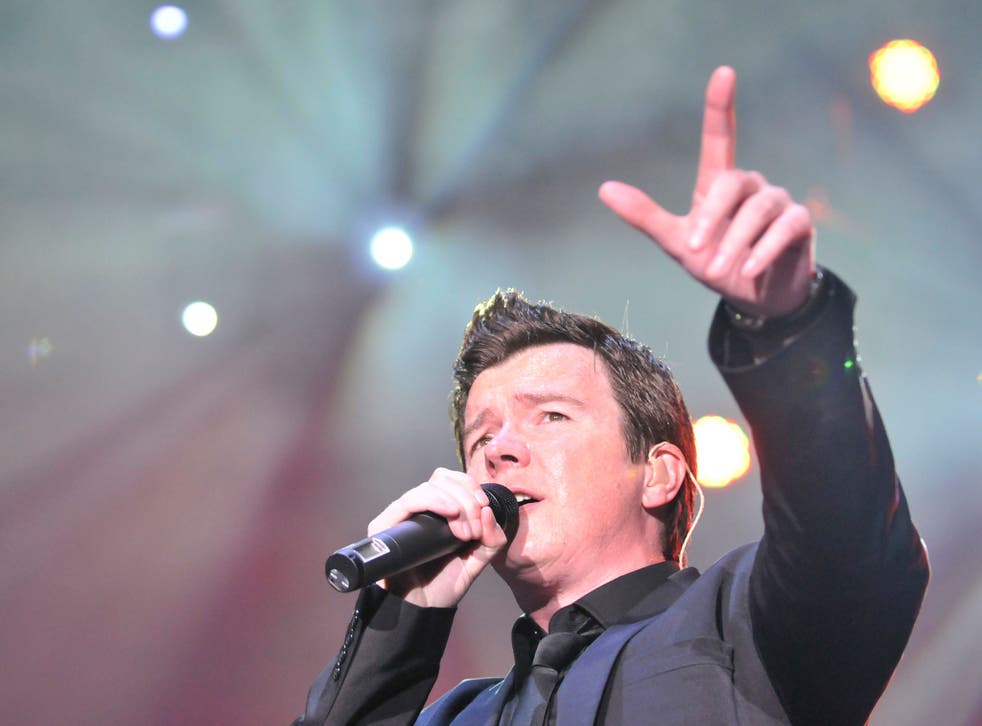 Rick Astley's viral music video has been removed from YouTube, leaving hundreds of so-called 'rickrollers' broken-hearted.
For years, online jokers have been sending the hyperlink to the clip, disguised as something relevant, to people who then click and open the cheesy Eighties video to "Never Gonna Give You Up".
As a result of this 'rickrolling' meme, over 71 million people had viewed the original 'RickRoll'd' video and helped revive Astley's career.
In 2008, Astley himself joined in with the first live 'rickroll' at the Macy's Thanksgiving Day Parade. Other 'Rickrolling' sites have included the White House, the Church of Scientology, the MTV Europe Music Awards, MIT and numerous radio listeners.
Reports suggest that the 48-year-old singer is unlikely to be behind the video's removal as he did not write the hit song himself.
YouTube has not commented on the takedown but labels and songwriters are usually behind removal requests on copyright claims, according to Billboard.
The 'RickRoll'd' video has disappeared once before, in 2012, but was put back up.
Most-watched videos on YouTube

Show all 10
There is another copy of the video that was uploaded onto YouTube by Vevo in 2009. At present, that video has amassed almost 85 million views and remains online.
So beware, you might still get 'Rickroll'd' yet.
Register for free to continue reading
Registration is a free and easy way to support our truly independent journalism
By registering, you will also enjoy limited access to Premium articles, exclusive newsletters, commenting, and virtual events with our leading journalists
Already have an account? sign in
Register for free to continue reading
Registration is a free and easy way to support our truly independent journalism
By registering, you will also enjoy limited access to Premium articles, exclusive newsletters, commenting, and virtual events with our leading journalists
Already have an account? sign in
Join our new commenting forum
Join thought-provoking conversations, follow other Independent readers and see their replies