The Independent's journalism is supported by our readers. When you purchase through links on our site, we may earn commission.
Paloma Faith says she's raising her child as gender neutral
'I just want them to be who they want to be​'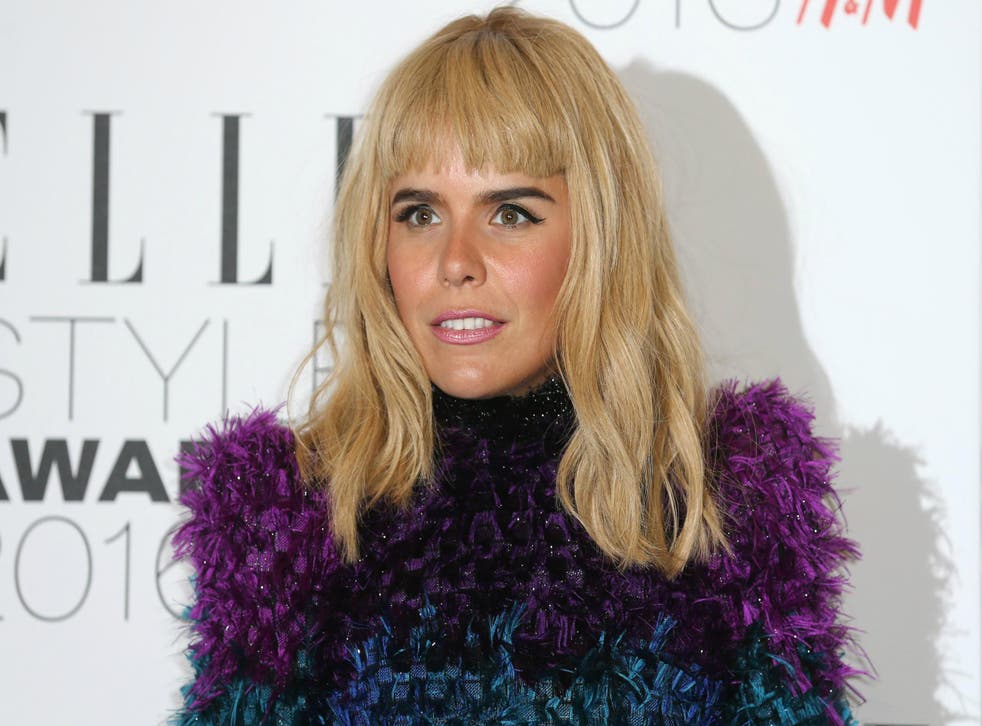 Paloma Faith has stated she'll be raising her child as gender neutral.
The musician gave birth in December but has declined to reveal the name or sex of the baby, with the reasoning now becoming clear. "I just want them to be who they want to be," she said.
Speaking to the Mirror at the Q Awards, she explained her approach to gender neutral parenting involves, for example, not dressing her child in stereotypical "boy/girl" colours such as pink and blue, to avoid implicit pressure on the child's own gender identification.
She added that she hopes to have more children with her partner, French artist Leyman Lahcine: "I'm loving being a mum. I want two or three kids in all and they'll be gender neutral."
Faith announced the birth on Instagram, in which she wrote a passionate thank you to the NHS following a "difficult labour" that resulted in an "emergency caesarian".

"The devotion, kindness, and commitment shown by all of them was second to none and I am humbled by the whole experience," she wrote. "I really believe the NHS to be one of the great achievements of this country and it should be respected and protected by all."
Faith's fourth album, titled The Architect, is out next month.
Follow Independent Culture on Facebook for all the latest on Film, TV, Music, and more.
Register for free to continue reading
Registration is a free and easy way to support our truly independent journalism
By registering, you will also enjoy limited access to Premium articles, exclusive newsletters, commenting, and virtual events with our leading journalists
Already have an account? sign in
Register for free to continue reading
Registration is a free and easy way to support our truly independent journalism
By registering, you will also enjoy limited access to Premium articles, exclusive newsletters, commenting, and virtual events with our leading journalists
Already have an account? sign in
Join our new commenting forum
Join thought-provoking conversations, follow other Independent readers and see their replies