Paul McCartney reveals advice he would give his younger self after The Beatles split
McCartney is celebrating his eighth No.1 record in the US with his new solo album 'Egypt Station'
Roisin O'Connor
Music Correspondent
Monday 17 September 2018 12:09 Comments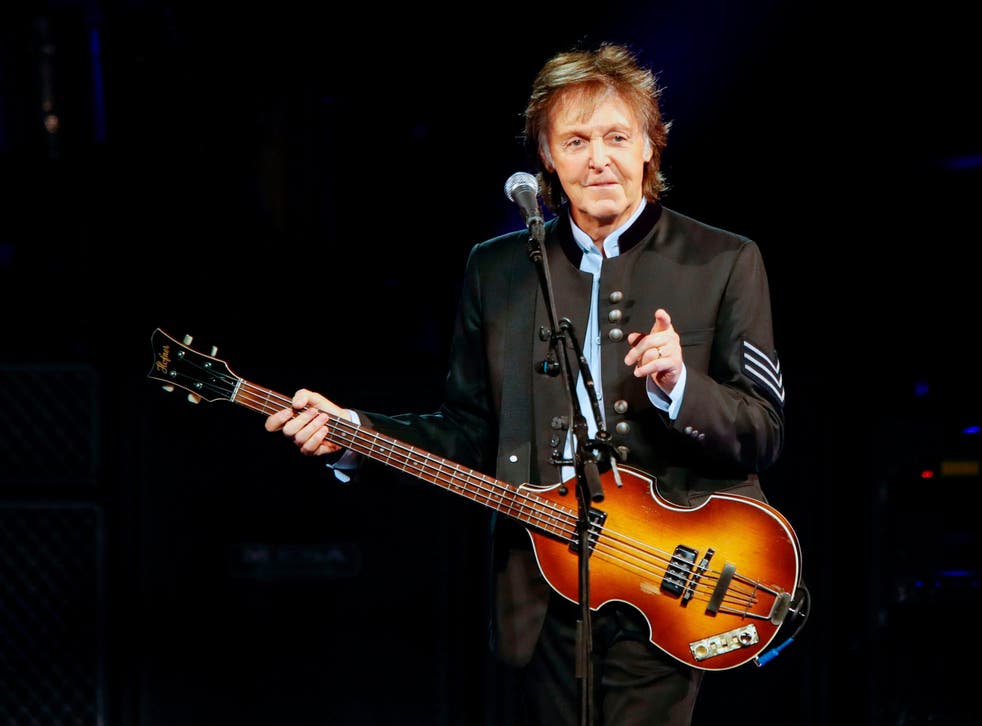 Paul McCartney has said he can now "rationalise" The Beatles' decision to split in 1970.
The now-solo artist, who just released his 17th solo album Egypt Station, was 28-years-old when The Beatles parted ways.
Speaking to NME, he said he had "mixed feelings" at the time but "I can look back on it and go, do you know what, even though it was really sad, and really crazy times, we made bloody good albums'."
"You work out your problems through music," he continued. "And the thing about The Beatles is we were always a great little band. I don't even notice it now, I just listen to the songs and think, 'That was a good one.'"
Asked what advice he would have given to his younger self he said: "What I first thought of was: listen to people's opinions more, particularly within the group. But I did listen to people's opinions and what would happen was I would feel like I had to give my opinion and not get too nervous, because you've got to be strong in those situations.
"There were times when John would bring a song in and I could have just gone, 'That's great John, let's do it like that.' But the producer in me would think, 'No, that's not going to work, why don't we try it like that.' So something like 'Come Together' would never have been as cool if I'd just been listening to the way John brought it in. And there were few little instances like that where we would insist on it being one way. So I can't actually think what I'd say to him. I'd say: 'You're a good kid, I love you.'"
Ringo Starr's photos of The Beatles

Show all 7
Egypt Station is McCartney's first No.1 solo album in the US in 36 years, and his first to debut on the top spot. He previously scored a No.1 with Tug of War in 1982. In total, eight of his solo albums have topped the charts in the US.
The Independent `awarded the record four stars out of five and praised it for its "reflective and evocative" nature, with songs such as "Confidante" recalling the "proggier folk bits of 1970s Macca" while "'I Don't Know' and 'Dominoes' revisit Wings' plusher mid-Seventies arrangements".
Register for free to continue reading
Registration is a free and easy way to support our truly independent journalism
By registering, you will also enjoy limited access to Premium articles, exclusive newsletters, commenting, and virtual events with our leading journalists
Already have an account? sign in
Register for free to continue reading
Registration is a free and easy way to support our truly independent journalism
By registering, you will also enjoy limited access to Premium articles, exclusive newsletters, commenting, and virtual events with our leading journalists
Already have an account? sign in
Join our new commenting forum
Join thought-provoking conversations, follow other Independent readers and see their replies