Paul McCartney postpones US tour dates while recovering from virus
He is still being treated for an illness that struck him down in Japan last month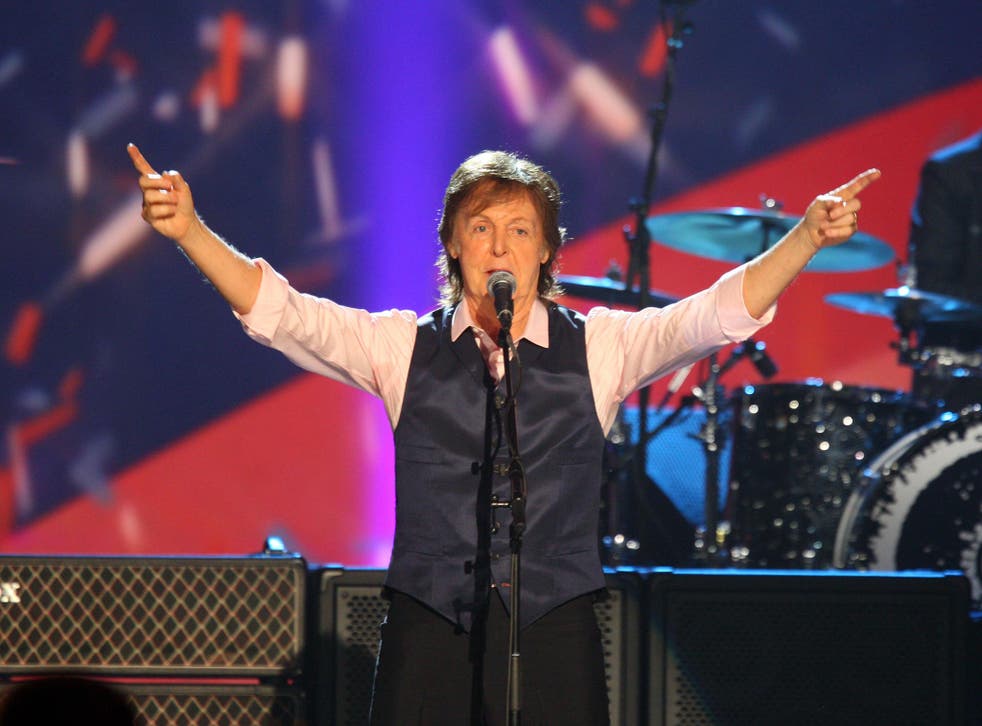 Sir Paul McCartney has postponed a string of performances on the US leg of his world tour as he struggles to recover from a virus.
His management have not confirmed what the illness is but said it was the same that forced the cancellation of recent dates in Japan and Korea.
The former Beatle, who turns 72 later this month, said he is following doctors' orders to recover fully before taking to the stage.
In a statement, he said: "I'm sorry but it's going to be a few more weeks before we get rocking in America again.
"I'm feeling great but taking my docs' advice to take it easy for just a few more days. Look forward to seeing you all soon."
Sir Paul's "Out There" tour will resume on 5 July in Albany, New York, and the June shows in Lubbock, Dallas, New Orleans, Atlanta, Jacksonville, Nashville and Louisville have been rescheduled to October.
He has not performed since a concert in Tokyo was cancelled in May and he went into hospital in the Japanese city.
The singer said he was "so very touched" by messages of support from fans and apologised for letting them down.
The tour, which has been on the road for more than a year, covers 50 years of music including Beatles hits and songs from Wings as well as more recent albums.
Register for free to continue reading
Registration is a free and easy way to support our truly independent journalism
By registering, you will also enjoy limited access to Premium articles, exclusive newsletters, commenting, and virtual events with our leading journalists
Already have an account? sign in
Register for free to continue reading
Registration is a free and easy way to support our truly independent journalism
By registering, you will also enjoy limited access to Premium articles, exclusive newsletters, commenting, and virtual events with our leading journalists
Already have an account? sign in
Join our new commenting forum
Join thought-provoking conversations, follow other Independent readers and see their replies