Payola: One of music's oldest arrangements back with a bang on streaming playlists
Payola has infiltrated streaming services with record companies using cash to influence the songs included on the most prominent playlists
Adam Sherwin
Thursday 20 August 2015 22:04 Comments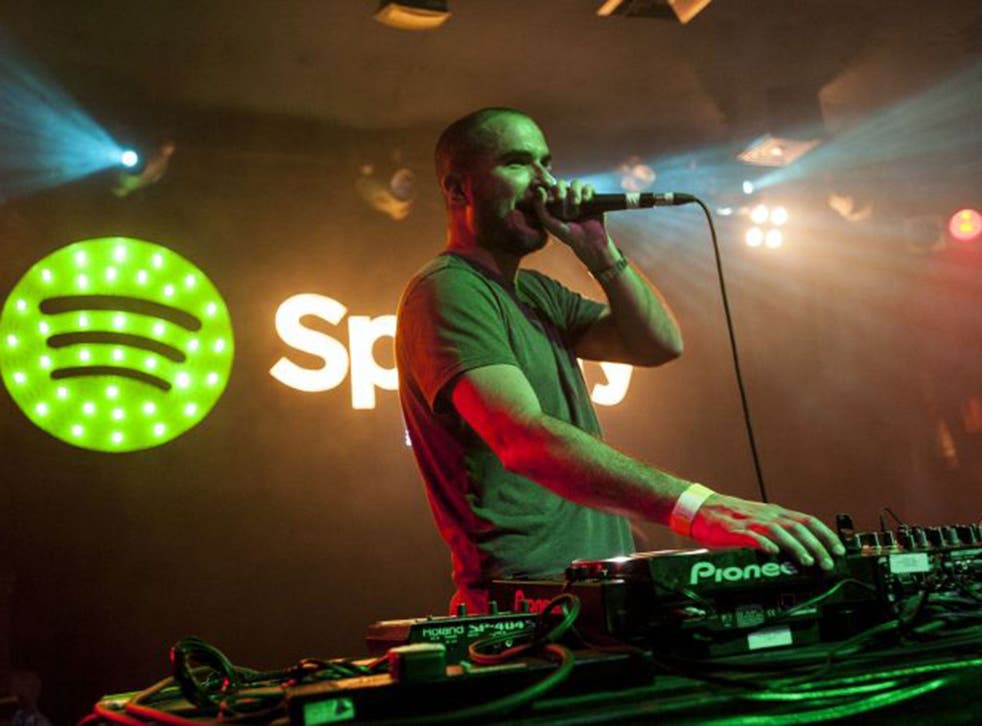 As long as there has been a music industry, there has been payola – the practice of offering cash or chemical inducements to DJs in order to secure prominent airtime for a new release.
Now payola has infiltrated streaming services with record companies using cash to influence the songs included on the most prominent playlists, which are supposedly the personal selections of an elite group of tastemakers, according to an investigation.
The rise of streaming, which delivered $1.6bn of music industry revenues last year, has threatened radio's traditional role as the medium which can make or break a hit record.
More than one trillion streams have been tracked on services including Spotify, Deezer and the newly-launched Apple Music this year and hit songs are now likely to emerge virally from their addition to taste-making playlists, with thousands of followers, hosted by streaming sites.
This has encouraged the music industry to revert to "payola" practices, first exposed by a major Congressional bribery and corruption investigation in 1959, which ensnared the pioneering rock n'roll DJ, Alan Freed.
An investigation by Billboard magazine found that "playlists have become valuable currency in streaming's new world order, so much so that record companies now actively promote - and sometimes pay for - their songs to appear on such services as Spotify, Deezer and Apple Music."
Pay for play "is definitely happening," Billboard quoted a "major-label marketing executive," who was one of several disclosing that popular playlists "can and have been bought."
The magazine cited DigMark, a digital playlist promotion company that charges record label clients $2,000 for a six-week campaign. Universal Music, home to Taylor Swift and Sam Smith, has invested in DigMark and hired its founder, Jay Frank, in a senior marketing role.
Billboard quoted source who alleged that DigMark is "among those that have adopted some of radio promotion's unsavoury practices, such as paying for placement on playlists, if not buying and thus controlling them outright."
Enjoy unlimited access to 70 million ad-free songs and podcasts with Amazon Music Sign up now for a 30-day free trial
Sign up
"Multiple insiders allege that the major music groups - as well as DigMark and a playlist promoter - have paid influential curators to populate their playlists with their clients' music. Some third-party users are known to request money to include songs on their playlists," it was claimed.
A spot on a playlist with tens of thousands of followers can be bought for $2,000, rising to $10,000 for the most popular playlists, sources said. Getting a song on a "buzz" playlist encourages other listeners to add it and share their selections on social media, generating a spike in streams. Radio stations now use streaming data to help choose which "breaking" songs to add.
The three major music labels - Universal, Sony and Warners – each now have marketing divisions dedicated to curating and promoting streaming playlists.
Universal sources said the company did not pay to place songs on playlists and that Frank had not approved payments to playlist individual songs. DigMark offers playlisters a nominal "$50" fee for their feedback on current tracks with no obligation to add the songs, the source said. The practice is entirely legal.
Spotify, which has 20m subscribers, defended the integrity of its playlists. "We are absolutely against any kind of pay to playlist or sale of playlists. It's bad for artists and it's bad for fans," the company said. "All of our own Spotify playlists are mixed together in house by our music experts based on a combination of what music fans are enjoying and what we think they'll enjoy. We have a strict policy against allowing any user to accept any kind of compensation for placing a song or an artist on a playlist."
Spotify said it would investigate any allegation of "pay-to-playlist" and yesterday tightened the platform's terms and conditions to explicitly prohibit the practice.
Musicians against Spotify

Show all 10
DigMark promotes around 75 tracks a week, "seeding" them on to influential playlists, often pushing a song to a matching genre playlist. It has built relationships with more than 400 "playlisters" worldwide and built a database which monitors 1,500 playlists.
DigMark executive Aileen Crowley was asked at the Great Escape music conference if playlisters ever request payment to add a track to their playlists? "Some of them do ask to be paid," she said, with a number paid "under $100" as a consultancy fee.
"If they like the track, it fits in their playlist, they'll add it," Crowley said. "These are people who aren't labels. They just have a playlist that they love to curate. And if you have music and cool things to share with them that they like, you become a trusted source for music. There are playlists of 10,000 (followers) that are super-influential and influence the larger playlists."
However a music industry insider said: "Given the limited financial returns on streaming single songs, it isn't cost-effective for labels to pay-to-playlist."
Payola has historically attracted the attention of the US authorities. In 2005, Sony BMG Music Entertainment, agreed to pay $10 million and to stop paying radio station employees to feature its artists to settle an investigation launched by then-New York District Attorney Eliot Spitzer.
Payola is expected to play a significant role in Vinyl, Sir Mick Jagger and Martin Scorsese's new HBO drama collaboration which chronicles New York City's "drug and sex-fuelled music business" of the '70s.
Selling songs: Changed days
Once the record industry promo guy would leave a DJ with a "$50 handshake" to help ease a song on to the airwaves.
Now streaming playlists have democratised music selection, giving thousands of tastemakers the power to create hits.
Lorde was an unknown New Zealand teenager (called Ella Marija Lani Yelich-O'Connor) until Sean Parker, the technology billionaire, added her Royals track to his Hipster International Spotify playlist. Parker's 800,000 Spotify followers seized upon the track, adding it to their own playlists.
The viral momentum building behind Royals forced radio, TV and traditional media to pick up on the minimalist track, which topped the global charts and sold 10 million downloads.
Zane Lowe's defection from Radio 1 to Apple's Beats 1 radio station transferred one of music's most influential playlist creators to the technology giant.
But his legacy, the Radio 1 Hottest Records In The World playlist, still enjoys 80,000 followers on Spotify.
Five-track samples of some of the most powerful playlists in the music business
Zane Lowe on Apple Music's Beats 1
S.P.Y – Stardust (feat BCee)
Dr Dre – Genocide feat Candice Pillay, Kendrick Lamar & Marsha Ambrosius
Ice Cube – Friday
FIDLAR – Drone
Wavves – Heavy Metal Detox
Rap Caviar (2.1 million Spotify followers)
Drake – Hotline Bling
Young Dro – We In Da City Remix (feat T.I.)
Future – Trap Niggas
Fetty Wap – 679 (feat Remy Boyz)
Jamie xx – I Know There's Gonna Be (Good Times)
Apple: The A-List – New Artists
Honne – Love The Jobs You Hate
Wet – You're The Best
Jack Garratt – Weathered
Seinabo Sey – Pretend
Spring King - City
Hipster International by Sean Parker (812,531 Spotify followers)
Foals – My Number
Alt-J – Breezeblocks
Lords – Royals
Cat Power – Ruin
Pacific Air – Float
Register for free to continue reading
Registration is a free and easy way to support our truly independent journalism
By registering, you will also enjoy limited access to Premium articles, exclusive newsletters, commenting, and virtual events with our leading journalists
Already have an account? sign in
Join our new commenting forum
Join thought-provoking conversations, follow other Independent readers and see their replies