Pink fan names baby after pop star after giving birth during Liverpool concert
Denise Jones said she was 'still in shock' and joked she was just 'a bit gutted to have missed the show'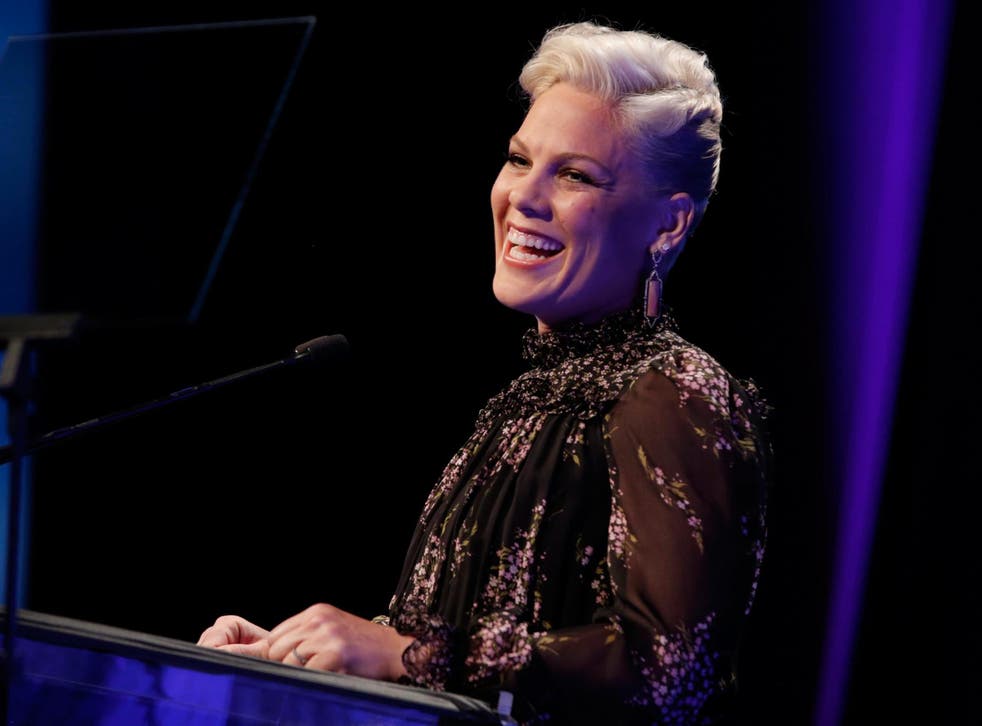 A fan who went into labour at Pink's concert in Liverpool has named her daughter after the pop star, after successfully giving birth at the venue.
According to the Liverpool Echo, Denise Jones went into labour at Anfield just as Pink was performing "Get the Party Started", and was taken by crowd doctors to the stadium's first aid room where medics delivered the baby.
"There was no equipment in the first aid room, just a couple of beds," said Dr John Matthews, one of the medics. "This doesn't happen very often and I'd never delivered a baby in Anfield before. When things go well, it's always a good feeling."
18 of the greatest gigs ever – according to our critics

Show all 18
Another doctor who assisted with the birth joked on Twitter: "Mum did all the work, we just had to catch!"
Ms Jones initially planned to name her child Dolly Louise, has since changed it to Dolly Pink, to acknowledge the special – albeit slightly unorthodox – story behind her birth.
"I'm still massively in shock, just a bit gutted I missed the concert," she joked to the Echo.
Pink herself also responded, posting a screengrab of the news on her Instagram account and commenting: "Dolly Pink wanted to get the party started."
Ms Jones's niece Chloe Dryhurst told BBC Radio Merseyside that mother and baby were both doing well. She revealed that Ms Jones had been feeling some "pressure pains" through the week but had thought nothing of it.
"Before she was going she was fine, she got dressed all nice, everything was fine," she said.
"But she said once she was in there and the music started that's when she knew and it was too late then."
Register for free to continue reading
Registration is a free and easy way to support our truly independent journalism
By registering, you will also enjoy limited access to Premium articles, exclusive newsletters, commenting, and virtual events with our leading journalists
Already have an account? sign in
Register for free to continue reading
Registration is a free and easy way to support our truly independent journalism
By registering, you will also enjoy limited access to Premium articles, exclusive newsletters, commenting, and virtual events with our leading journalists
Already have an account? sign in
Join our new commenting forum
Join thought-provoking conversations, follow other Independent readers and see their replies