Brit Awards 2014: Twitter outrage after Brit Awards journalists requested by House PR to tweet for Mastercard in return for tickets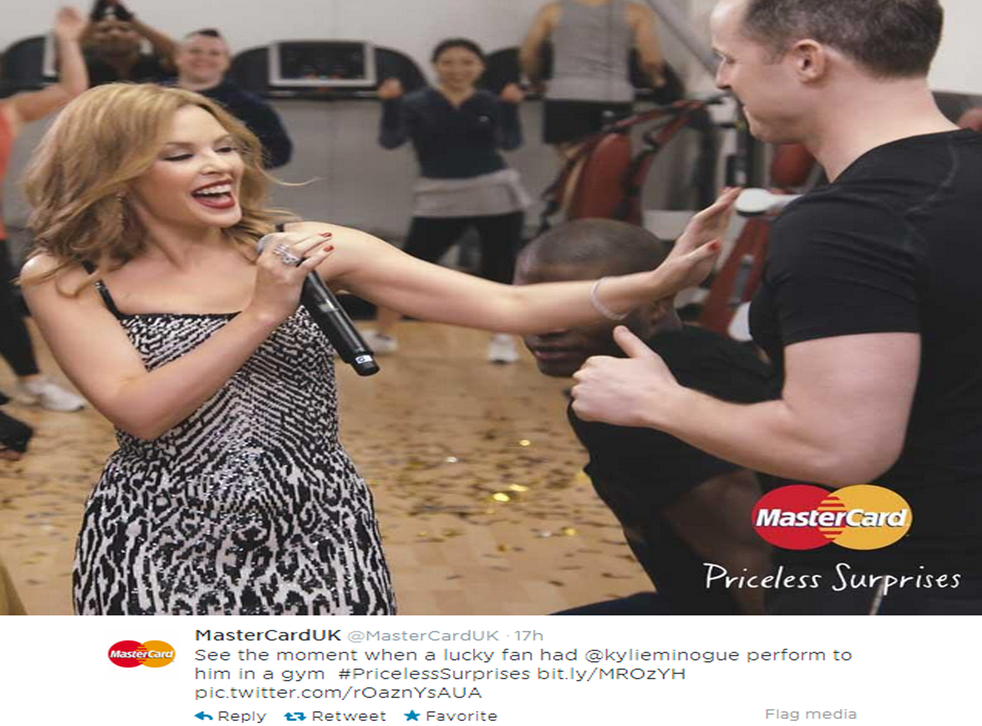 An email from Mastercard's PR company reportedly asking journalists to tweet about the credit card company in exchange for being officially allowed to cover the Brit Awards has prompted an avalanche of ire on social media.
The Telegraph's diary editor Tim Walker was one of a number of journalists said to have been emailed by House PR and asked to agree to a number of conditions in return for their ticket. The supposed email, published in full on the Press Gazette's website, included draft tweets to send before and after the event, which journalists were expected to publish both on their personal and publishers' accounts.
The email reportedly from House PR reads: "Firstly as part of our Priceless Surprise we are putting on cars to take guests directly to the awards – we will be booking your car to take both yourself and Katy from the office at 4:30pm. Are you happy with these details?
"In addition – in return for this ticket we would like to ask that you agree to the following…" It then lists a number of conditions.
Dawbell, who handle the official PR for the Brit Awards told The Independent: "We've made no such asks of our invited media, which are the majority of journalists attending. This request has come from Mastercard's PR company."
The directions from House PR point journalists towards heavy use of the hashtag #PricelessSurprises, which is currently being promoted on Twitter by Mastercard, who are sponsoring the Brits next year.
Anyone familiar with Twitter could have anticipated the hijacking of the hashtag '#PricelessSurprises as tweeters weighed in on the PR disaster. House PR have not responded to The Independent's request for comment.
Join our new commenting forum
Join thought-provoking conversations, follow other Independent readers and see their replies