Kendrick Lamar wins Pulitzer Prize for groundbreaking album DAMN
It's a historic win for the rapper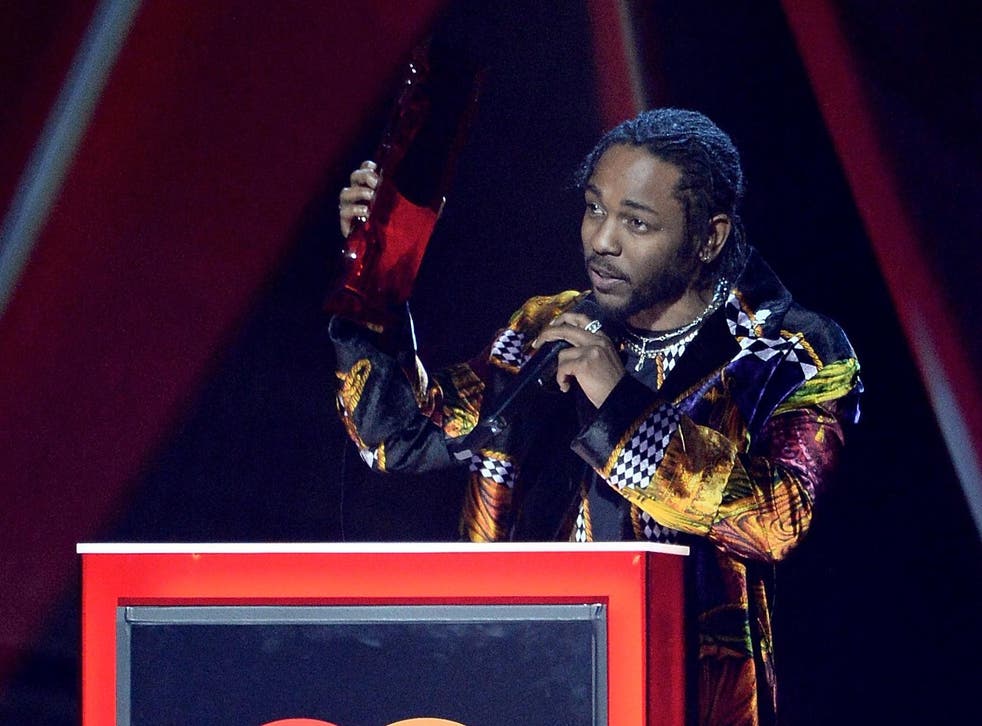 Kendrick Lamar has won a 2018 Pulitzer Prize for his fourth studio album DAMN.
The Pulitzer board called Lamar's 2017 record "a virtuosic song collection unified by its vernacular authenticity and rhythmic dynamism that offers affecting vignettes capturing the complexity of modern African-American life."
Lamar is the first artist to win for a hip-hop album and for any music that doesn't fall under the genres of classical or jazz.
Since its inception in 1943, the Pulitzer for music has usually gone to classical music: either operas or symphonies.
Even Pulitzers for jazz weren't awarded until 1997 when musician Wynton Marsalls received a nod - 32 years after Duke Ellington was denied the prize by the board.
It wasn't until 1983 - 40 years since the Pulitzers began - that a woman received an award.
No African American took home an award until 1996.
Lamar was nominated for 'Album of the Year' at the 2018 Grammys, but Bruno Mars took home the award for 24K Magic.
The rapper took home the Grammy for 'Best Rap Album' at this year's ceremony.
Last year Bob Dylan won the Nobel Prize for Literature, which also intersected with his career in mainstream music.
He received a $900,000 prize during a private reception in Sweden.
Register for free to continue reading
Registration is a free and easy way to support our truly independent journalism
By registering, you will also enjoy limited access to Premium articles, exclusive newsletters, commenting, and virtual events with our leading journalists
Already have an account? sign in
Register for free to continue reading
Registration is a free and easy way to support our truly independent journalism
By registering, you will also enjoy limited access to Premium articles, exclusive newsletters, commenting, and virtual events with our leading journalists
Already have an account? sign in
Join our new commenting forum
Join thought-provoking conversations, follow other Independent readers and see their replies