Radiohead confirmed to headline Glastonbury 2017
Their slot will coincide with the 20th anniversary of OK Computer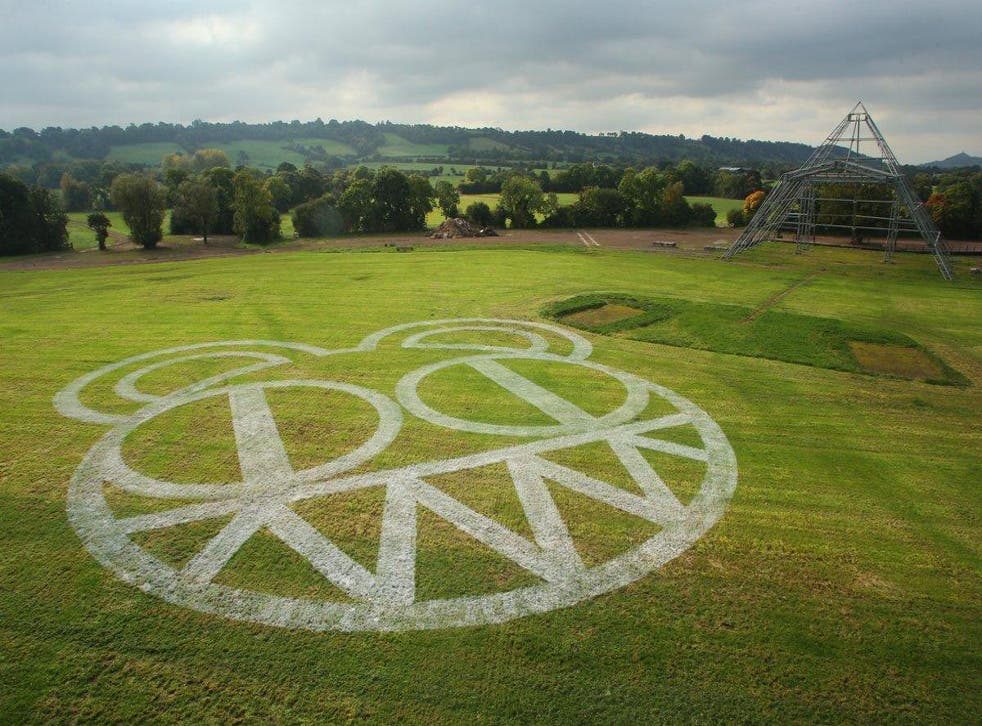 Radiohead have been confirmed as the main headliner for Glastonbury's 2017 festival.
The announcement was made through a symbol created on the grass at Worthy Farm (above), the nature of which many fans guessed even before it was complete.
First spotted through a BBC webcam, the logo turned out to be the band's 'Modified Bear' symbol that dates back to the Kid A album.
The set will mark Radiohead's first UK festival appearance since 2011, when they played a "secret set" on Glasto's tiny Park Stage. It will also take place 20 years after the release of landmark album OK Computer.
10 acts rumoured to headline Glastonbury 2017
Thom Yorke, Jonny Greenwood and co. were hotly-tipped to headline in 2017, following the release this year of their new LP, A Moon Shaped Pool.
Responding to the rumours, guitarist Ed O'Brien told BBC 6 Music at the time: "I would love to [play]. I go to Glastonbury every year, it's my carnival.
"To be asked to play at Glastonbury again would be magic. I also think Glastonbury is like our spiritual home. It is the mother of all festivals… there's nothing like that one… It would be great to play there."
Radiohead are the first headliner to be confirmed, with a slightly less traditional bill-topper soon to be announced. Lady Gaga and Daft Punk are among the acts rumoured.
Register for free to continue reading
Registration is a free and easy way to support our truly independent journalism
By registering, you will also enjoy limited access to Premium articles, exclusive newsletters, commenting, and virtual events with our leading journalists
Already have an account? sign in
Register for free to continue reading
Registration is a free and easy way to support our truly independent journalism
By registering, you will also enjoy limited access to Premium articles, exclusive newsletters, commenting, and virtual events with our leading journalists
Already have an account? sign in
Join our new commenting forum
Join thought-provoking conversations, follow other Independent readers and see their replies