The Independent's journalism is supported by our readers. When you purchase through links on our site, we may earn commission.
Radiohead delete entire internet presence, prompting new album rumours
The band's website slowly faded as the sun set; with some fans also being sent flyers emblazoned with the words, 'Burn the Witch'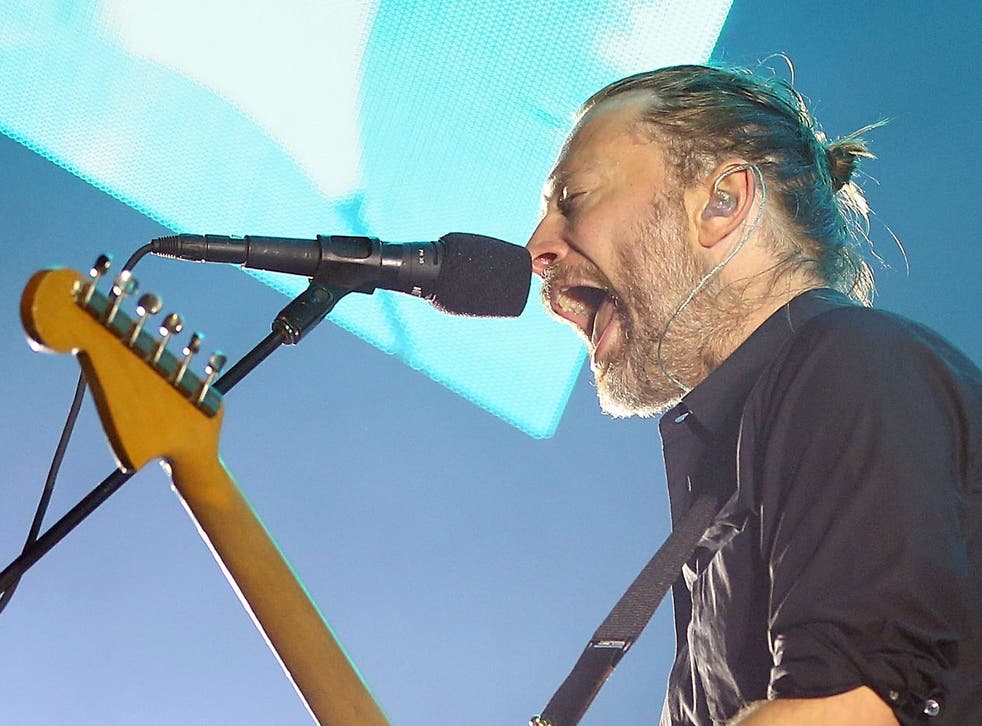 Radiohead do love a good mystery.
The iconic band have sent their fanbase on the wildest of treasure hunts, with the final prize presumably being the release of their ninth studio album following 2011's King of Limbs.
As eagerly detailed by followers on Reddit, the whole affair began around 17.19 GMT on Sunday, 1 May; when the band's official website slowly began to fade away with the dying of the sun's light. Then came the social media pages; with individual tweets by both the band's official account, as well as Thom Yorke's own personal Twitter account, slowly being deleted.
Beyond that, Facebook and Google+ pages were systematically stripped; by the time the sun had set on the band's own hometown, Oxford, their entire web presence had disappeared without a trace. Their official website and social media pages are now utterly blank; with profile pictures replaced by white squares. A total erasure.
The date also seemed to be significant; the first Sunday in May is known as International Dawn Chorus day, dedicated to the natural symphonies of early morning birds. Yet, also, the namesake of Radiohead's newly registered companies: Dawn Chorus LLP and Dawnnchoruss Ltd.
Meanwhile, a select group of fans received a strange delivery on 30 April; a date sometimes referred to as Walpurgis Night, the old folkloric celebration said to belong to the witches. Leaflets, emblazoned with the words, "Sing the song of sixpence that goes 'Burn the witch'"; referring to an old, unreleased song by the band dating back nearly 13 years.

What does this all mean? Many fans had naturally assumed the new album would be dropping with the coming dawn, but that doesn't appear to have happened. Is this the end of the breadcrumb trail? Or will Radiohead be teasing out new clues for their fans in the coming days?
It's certainly in line with their old habits, accustomed as they are to experimental methods for releasing new music. Most famously, Radiohead made their 2007 album In Rainbows initially available only online, where fans were asked to pay whatever price they felt right for ownership of their new songs.
In short, it's difficult to know what to expect from Radiohead; precisely because absolutely anything can be expected.
Join our new commenting forum
Join thought-provoking conversations, follow other Independent readers and see their replies