Radiohead announce new album of B-sides and unheard tracks for OK Computer anniversary
Fans think the band could perform the record in full during their Glastonbury headline slot this year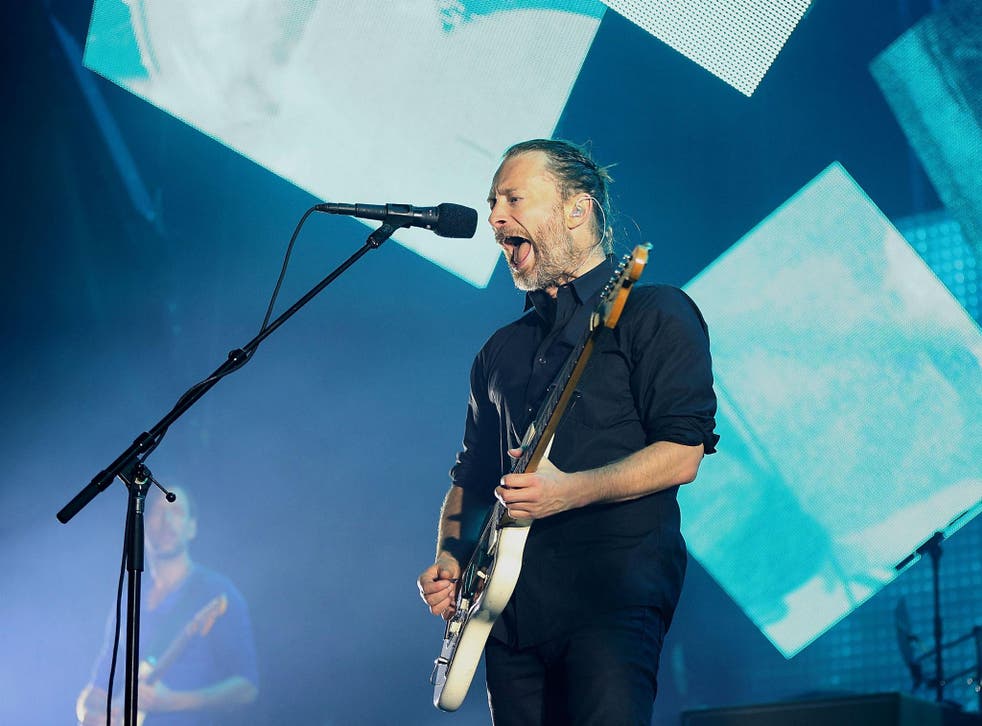 Radiohead have announced a new album of B-sides and previously unheard tracks ahead of the 20th anniversary of OK Computer.
OKNOTOK, a bumper release featuring a remastered version of the original record, will be released on 23 June via XL Recordings.
The album will feature eight B-sides in total, plus 'I Promise', 'Lift' and 'Man Of War' [previously known as 'Big Boots'] - three tracks which were frequently played during their 1996 tours.
A press release says the collection of archive songs was "rescued from defunct formats, prised from dark cupboards and brought to life after two decades in cold storage."
Rumours of an anniversary edition of OK Computer were sparked after posters in the album's style were spotted in locations around the world last week, which featured the dates 1997 - 2017.
A new video, showing a flickering computer screen as a young girl is heard reciting lyrics to 'Climbing Up The Walls', was posted by the band on their social media channels on 1 May.
Those who buy the physical release will get a hardcover book with more than 30 artworks, some of which have never been seen.
It will also include a notebook with 104 pages from Thom Yorke's notes at the time the album was made, plus a sketchbook of 48 pages of Donwood and Tchock's "prepartory work", and a C90 cassette mixtape compiled by the band from OK Computer session archives.
Some fans are expecting the band to perform OK Computer in full during their Glastonbury headline slot, on Friday 23 June.
Join our new commenting forum
Join thought-provoking conversations, follow other Independent readers and see their replies