Radiohead sales show fans' loyalty to illegal sites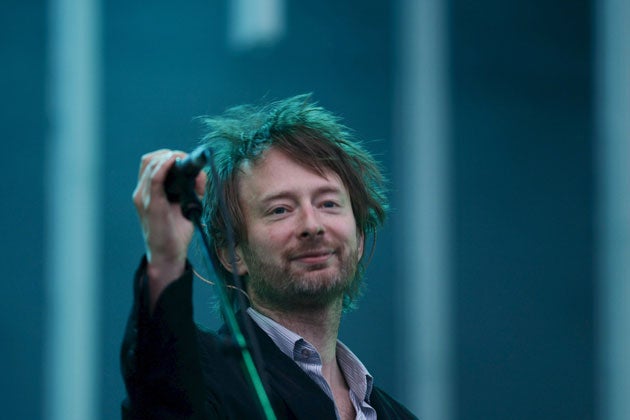 More Radiohead fans downloaded the band's most recent album illegally than through the official website, despite the band making it available for free.
Figures gathered by the Performing Rights Society – the group of songwriters, composers and music publishers which collects British royalties – show that, on the day the band's seventh album, In Rainbows, was released, more than 400,000 "pirate" copies were downloaded illegally through file-sharing networks. In less than four weeks, this number had risen to more than 2.3 million, a figure which the report says "far exceeds" the total estimated number of downloads from the band's website.
The study, produced by the chief economist of the society in association with an internet monitoring company, concludes that many people who download music illegally feel a strong sense of brand loyalty towards piracy websites, and will continue to use them even if they are offered an identical, gratis and lawful alternative.
"Online piracy thrives not only because of the widespread availability of free, top-tier entertainment, but because the venues themselves are now well known, well liked and habitually used," says the report.
"Even when the price approaches zero, all other things being equal, people are more likely to act habitually than to break their habit. In a digital arena, consumers go to venues where they feel comfortable."
Radiohead have never disclosed how much money they made from the online sales of In Rainbows, or how many people downloaded it.
The record was released last October in a storm of publicity after the band announced that fans would be able to name their own price before downloading a copy. Last month, the album was among the nominations for this year's Mercury Music Prize.
Around 6.5 million UK broadband internet users download files illegally every year, with a staggering 95 per cent of music downloads currently being carried out unlawfully. The rise of "peer-to-peer" networks such as BitTorrent and Gnutella, which allow people to download files from other users' computers without charge, has been blamed by the music industry for the continuing fall in CD sales.
"I suppose there is a degree of brand loyalty to these networks. People obviously get familiar with using certain services and certain websites, and that's part of the problem," said Matt Phillips, a spokesman for the British Phonographic Industry, which represents record companies.

Enjoy unlimited access to 70 million ad-free songs and podcasts with Amazon Music
Sign up now for a 30-day free trial
Sign up

Enjoy unlimited access to 70 million ad-free songs and podcasts with Amazon Music
Sign up now for a 30-day free trial
Sign up
"But it's not true to say that the internet is uncontrollable. The difficulty is that, until now, nothing has been done about the problem. We need to better communicate why it's important to support the artists."
The report comes a week after The Independent revealed the Government has plans to introduce new measures for tackling illegal file sharing over the internet, charging broadband users an annual licence fee of about £30 for unlimited access to legal file-sharing networks.
The money raised by the scheme would be returned to the artists, with those owning the most popular songs receiving the largest amount of cash.
How file-sharing works
File-sharing networks allow internet users to "share" parts of their computer with other people, allowing them to view and download each others' music. The first popular file-sharing network, Napster, was launched in 1999 by a student in Boston. It became a popular place to find free music and attracted more than 25 million users. Record companies filed lawsuits, and it was forced to close in 2001. Many other file-sharing networks, including BitTorrent and Gnutella, function today. These versions have no central hub, making them virtually impossible to shut down.
Join our commenting forum
Join thought-provoking conversations, follow other Independent readers and see their replies