Rainbow appears over Prince's home shortly after his death
'Fans started to scream, "Prince!"'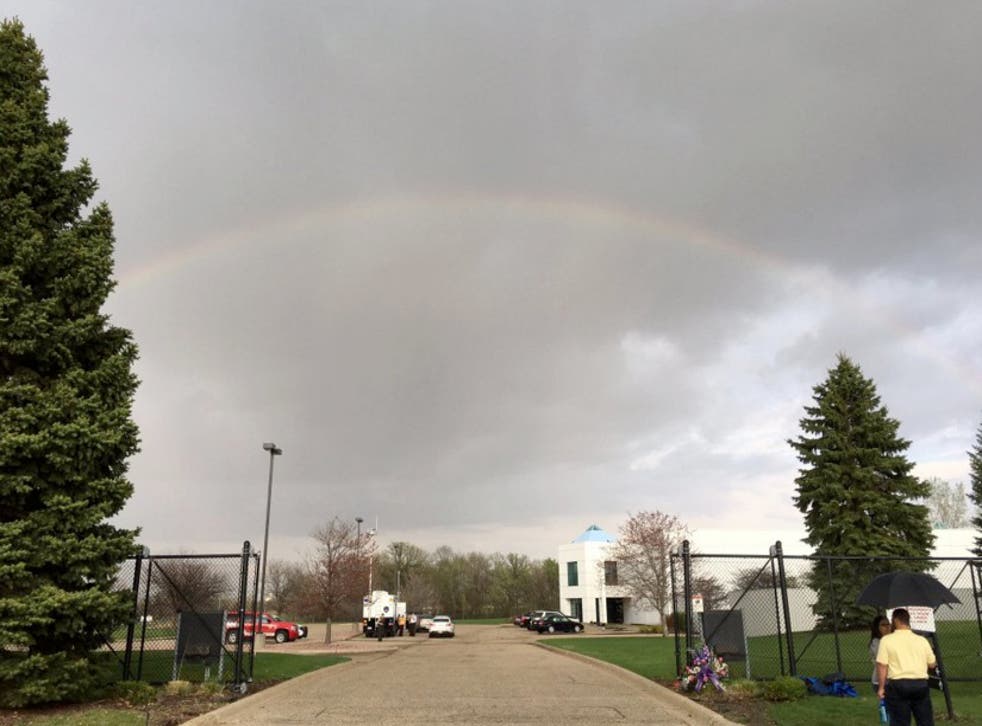 Mother Nature appeared to pay tribute to Prince today, stretching a rainbow across the Paisley Park compound where his body was found.
Forming a perfect arc, the rainbow apparently led fans to start shouting Prince's name when it became visible.
It only lasted for a few minutes and was backed by thick cloud - the only thing missing was some purple rain.
Located near his native Minneapolis, Paisley Park served as Prince's estate and recording studio for many years and yielded dozens of albums.
Tributes continue to flood in for the musician today, along with a few choice factoids from his career.
In 1984 for instance, he wrote a song so sexy that parents established a committee to try and block what it deemed such 'inappropriate' music.
Register for free to continue reading
Registration is a free and easy way to support our truly independent journalism
By registering, you will also enjoy limited access to Premium articles, exclusive newsletters, commenting, and virtual events with our leading journalists
Already have an account? sign in
Register for free to continue reading
Registration is a free and easy way to support our truly independent journalism
By registering, you will also enjoy limited access to Premium articles, exclusive newsletters, commenting, and virtual events with our leading journalists
Already have an account? sign in
Join our new commenting forum
Join thought-provoking conversations, follow other Independent readers and see their replies