Reading & Leeds Festival lineups have been 95 per cent male for the past decade
Muse and Eminem are headlining for the third time, while Kasabian are making their second main appearance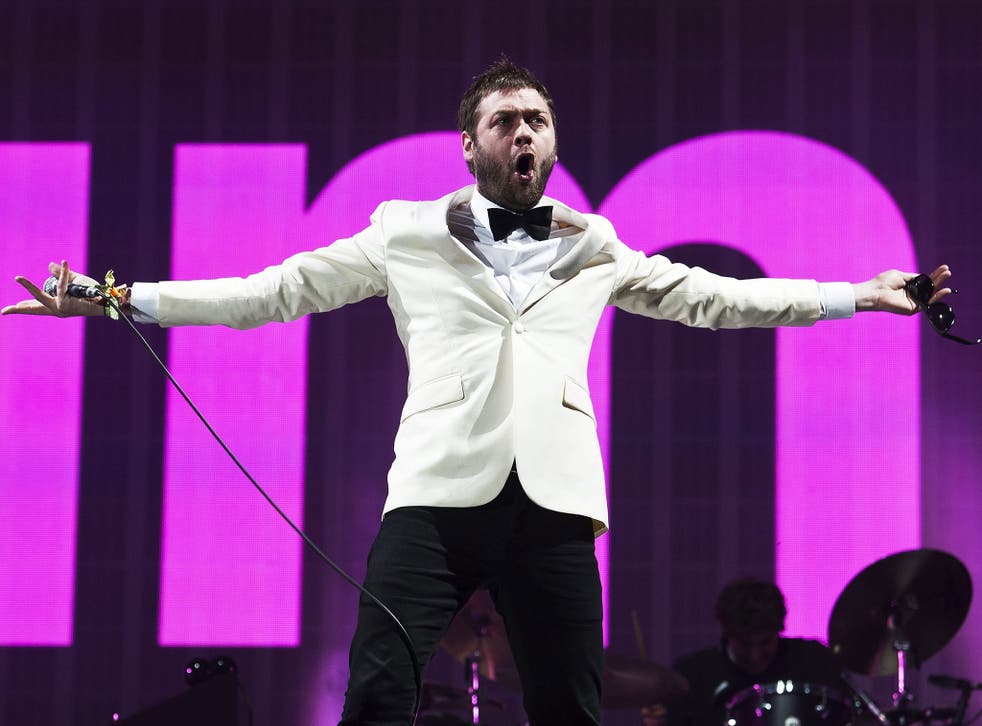 Music festivals are failing to reflect the diversity of music in the UK, a study has suggested, as festival slots are dominated by a small cluster of male rock acts.
It was discovered that eight out of 10 top festival slots were occupied by all-male acts, in an analysis of 600 headline appearances at 14 major festivals.
Reading & Leeds was the worst offender, with a reported 95.5 per cent of of its lineup dominated by men over the past decade.
Glastonbury was "the least male" at 77.2 per cent, but failed to secure a female headliner this year, with Foo Fighters, Radiohead and Ed Sheeran set to perform on the Pyramid Stage.
Festival Republic director Melvin Benn, who oversees the lineup for Reading & Leeds, denied selecting bands by gender, saying: "There has been a historic lack of opportunity for young women to get into bands, and to be in bands, and I think that's disappeared now. Gone are the days when a band was four guys."
Benn has been criticised over Reading & Leeds lineups in the past. Following the second wave of acts to be announced on the 2017 billing it was revealed that the entire lineup at the time featured just one woman and 57 men.
Kasabian are headlining for the second time, while fellow headliners Muse are returning for their third main appearance, as is Eminem.
Glastonbury 2017

Show all 48
In 2015 Benn told The Guardian that it "didn't have a problem".
"We put on bands that people want to buy tickets to watch - so it's the public that makes the decision about what bands play at festivals," he said.
"We're not the tastemakers. Putting a festival on is a monstrous financial risk. The only way I balance the books is selling tickets. Why do you think we book the same male acts again and again?"
However in the Times report, Keith Harris, chairman of the UK Music Diversity Taskforce. said the idea that rock bands are still considered the only "appropriate" festival act was "lazy".
"If you're ignoring your audience, eventually it will catch up with you," he said.
Join our new commenting forum
Join thought-provoking conversations, follow other Independent readers and see their replies