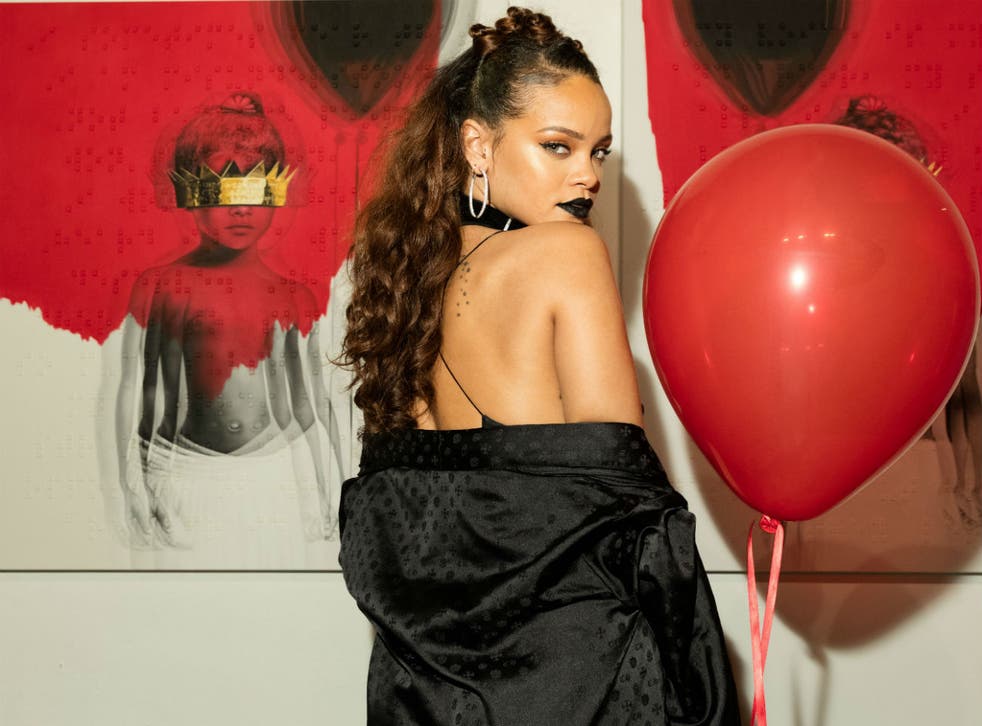 Tidal has blamed a "system error" for the leak of Rihanna's new album Anti last week.
Fans spotted the tracklist and clips of songs on the streaming service's website two days before it's scheduled release on Friday 29 January.
It was briefly taken down, before reappearing after the "Diamonds" singer opted to release it early for free download.
Tidal, owned by rapper Jay Z, confirmed that technical faults had caused the problem in a statement made to Vulture.
"Look, we know what happened here, in the sense that unfortunately we still rely on systems and there was a system error," said Grace Kim, director of marketing. "But I don't think it hurt at all."
Anti was downloaded a massive 1.4 million times in just 15 hours but none of the free Tidal downloads will count towards album sales and Rihanna's position on the US chart.
"Ultimately it became about giving music directly to the fans," Kim continued. "While everyone would've loved to have it count, the thing that we're focused on here is that it's number one."
Tidal later clarified that the "system error" was caused by Universal Music Group and not Tidal.
Rihanna was able to give away free downloads of Anti after Samsung bought a million pre-release copies in a promotional deal.
Anti will be released in physical format on 5 February.
Register for free to continue reading
Registration is a free and easy way to support our truly independent journalism
By registering, you will also enjoy limited access to Premium articles, exclusive newsletters, commenting, and virtual events with our leading journalists
Already have an account? sign in
Register for free to continue reading
Registration is a free and easy way to support our truly independent journalism
By registering, you will also enjoy limited access to Premium articles, exclusive newsletters, commenting, and virtual events with our leading journalists
Already have an account? sign in
Join our new commenting forum
Join thought-provoking conversations, follow other Independent readers and see their replies