Rihanna Anti: Download new album for free now
She released her eighth album through TIDAL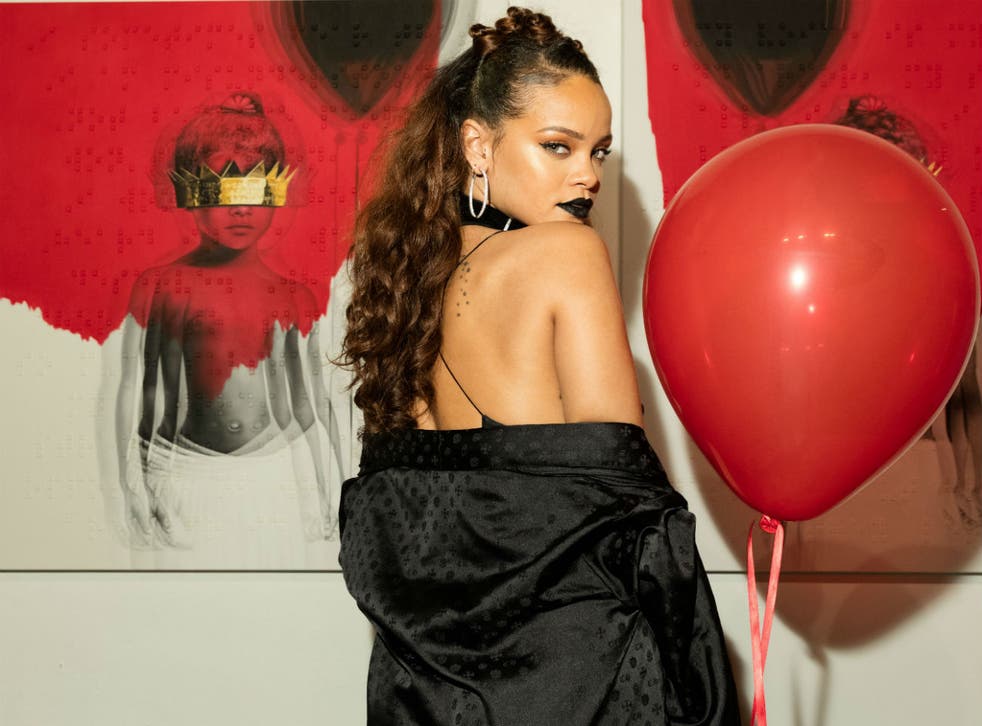 Rihanna's latest album, Anti, was expected to drop sometime late last year, with Kanye West acting as executive producer.
However, months passed with little sign of an actual release date, the 27-year-old soon confirming Kanye would no longer be heavily involved with the project.
Suddenly, just days ago, rumours started swelling about a new single. On the 27 January, she dropped the Drake featuring single 'Work' on TIDAL, just minutes after it debuted on Rario One.
Hours later, the album reportedly leaked online, immediately followed by its official release through Jay-Z's streaming service.
Rihanna soon announced the release through Twitter, directing followers to her TIDAL page, where you can download the whole thing for free, all you need to do is provide an email address. A free TIDAL trial is optional.
Download Anti for free HERE.
Surprisingly, previously released singles 'B*tch Better Have My Money', 'American Oxygen' and the Paul McCartney/Kanye West featuring 'FourFiveSeconds' do not appear on the album.
There's also a cover of Tame Impala's 'New Person, Same Old Mistakes' on the track 'Same Ol' Mistakes'. Both 'James Joint' and 'Higher' had been released before.
Rihanna at the Grammy Awards
Track listing as follows:
1. Consideration
2. James Joint
3. Kiss It Better
4. Work
5. Desperado
6. Woo
7. Needed Me
8. Yeah, I Said It
9. Same 'Ol Mistakes
10. Never Ending
11. Love On The Brain
12. Higher
13. Close To You
Register for free to continue reading
Registration is a free and easy way to support our truly independent journalism
By registering, you will also enjoy limited access to Premium articles, exclusive newsletters, commenting, and virtual events with our leading journalists
Already have an account? sign in
Register for free to continue reading
Registration is a free and easy way to support our truly independent journalism
By registering, you will also enjoy limited access to Premium articles, exclusive newsletters, commenting, and virtual events with our leading journalists
Already have an account? sign in
Join our new commenting forum
Join thought-provoking conversations, follow other Independent readers and see their replies