Rihanna's Anti album downloaded a million times in just 15 hours
The Barbadian singer released her eighth record through TIDAL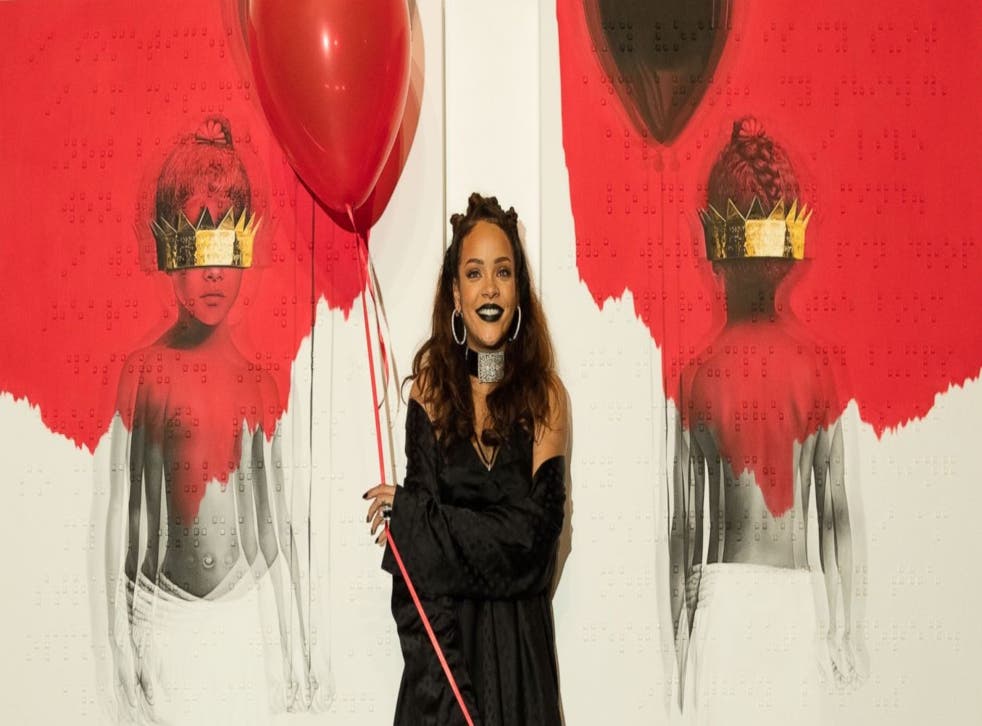 Rihanna has cemented her status as a 21st-century superstar through the release of new album Anti which has notched up a million downloads in just 15 hours.
The singer's long-awaited eighth record, originally due for release late 2015, was launched via Jay-Z's music-streaming service TIDAL on 27 January.
In the lead up to Anti, Rihanna directed her Twitter followers to the TIDAL page which enabled a select number of fans to download the entire album for free should they simply provide an email address.
The Barbadian musician had also dropped new track "Work" - taken from the album - on BBC Radio 1 hours previous; the single features Drake.
As well as a crop of new material, Anti also contains a cover of Tame Impala's "New Person" - although previously released singles "B*tch Better Have My Money" and "American Oxygen" do not feature.
Should you want to listen to Anti, head on over to TIDAL (subscription required). If you're in need of a hard copy, today (29 January) sees Rihanna release a deluxe version of the record, fit with three bonus songs.
Rihanna at the Grammy Awards
The singer is one of the acts rumoured to be playing this year's Glastonbury Festival.
Register for free to continue reading
Registration is a free and easy way to support our truly independent journalism
By registering, you will also enjoy limited access to Premium articles, exclusive newsletters, commenting, and virtual events with our leading journalists
Already have an account? sign in
Register for free to continue reading
Registration is a free and easy way to support our truly independent journalism
By registering, you will also enjoy limited access to Premium articles, exclusive newsletters, commenting, and virtual events with our leading journalists
Already have an account? sign in
Join our new commenting forum
Join thought-provoking conversations, follow other Independent readers and see their replies