Why Rihanna's 'sold out' Wembley Stadium concert was half empty
The same thing happened at Harry Potter and the Cursed Child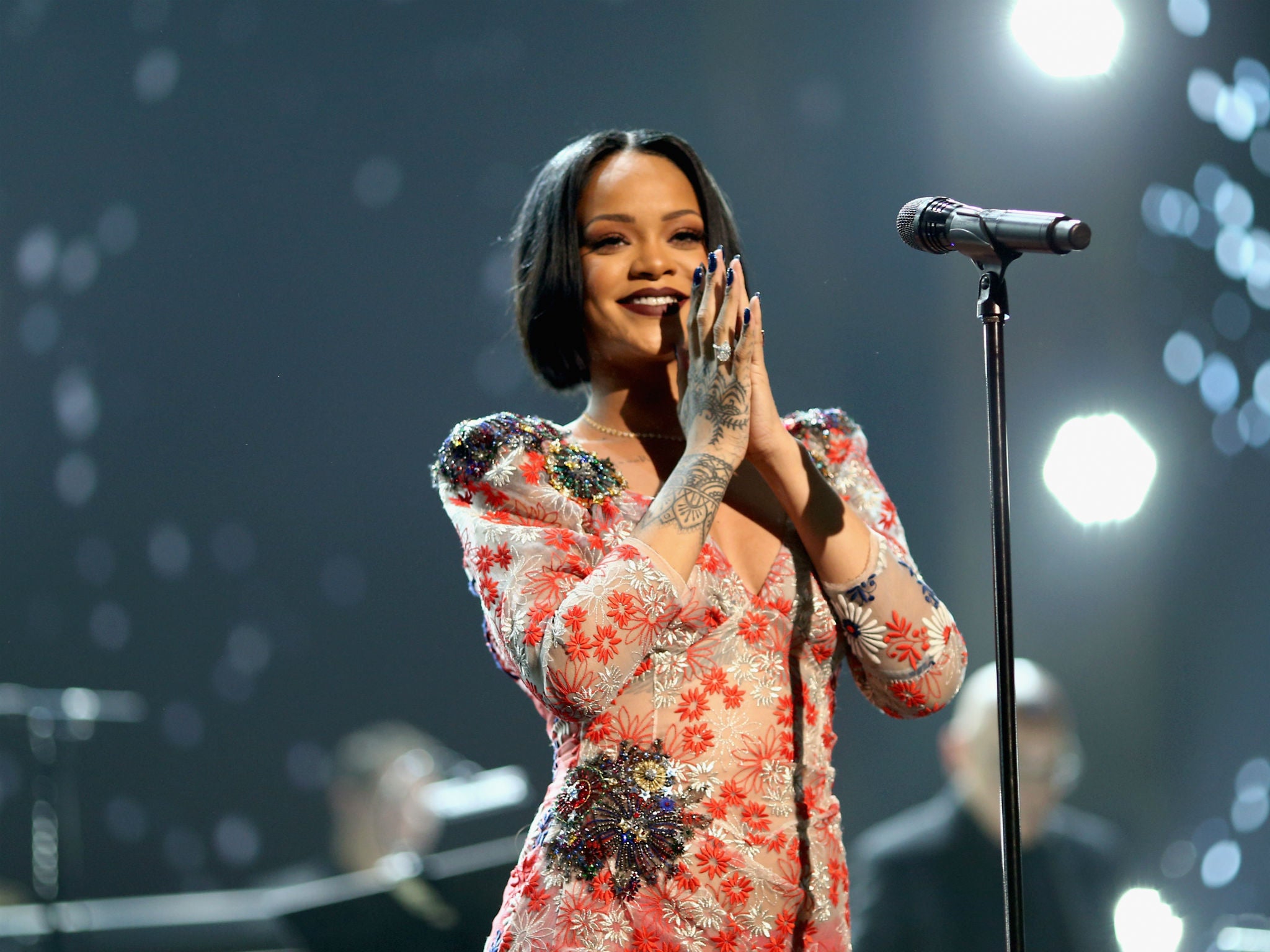 After Rihanna played Wembley Stadium, the gig went semi-viral online. Not because someone proposed during "Umbrella" or because the singer was in emotional tears onstage, but because the "sold out" stadium was half empty.
A huge number of seats at the 90,000-capacity stadium were left empty throughout the gig thanks to touts buying up tickets and failing to sell them on for extortionate prices, according to The Mirror.
It is thought some tickets for the Anti world tour were sold for huge markups on second-hand websites, while those not fetching the huge prices went unused, leading to the empty seats.
This isn't the first case of empty seats thanks to touts: tickets to the Harry Potter West End show, The Cursed Child, went unsold after appearing online for £2,000 plus.
Rihanna holds mic out for singing fan at gig, has her mind blown
Many artists, including Adele, have been attempting to tackle touts head-on, but tickets almost always end up finding their way online. Mumford & Sons tour manager Adam Tudhope told the tabloid, "We work hard to make the face value of the ticket as accessible to as many of the fans as possible
"So there's nothing worse for the band playing a 'sold-out' show than looking out at empty seats because touts bought the tickets and tried to sell them on secondary sites at massively inflated prices."
Music festivals guide 2016
Show all 20
Recently, Ticketmaster's ex-CEO revealed why it is so hard to get tickets to the biggest gigs, blaming touts and how they're constantly finding ways to be the first to buy tickets.
Join our commenting forum
Join thought-provoking conversations, follow other Independent readers and see their replies