Cardi B and Charli XCX team up with Rita Ora for new song 'Girls'
Ora was reportedly inspired by the 2001 hit "Lady Marmalade"
Roisin O'Connor
Music Correspondent Comments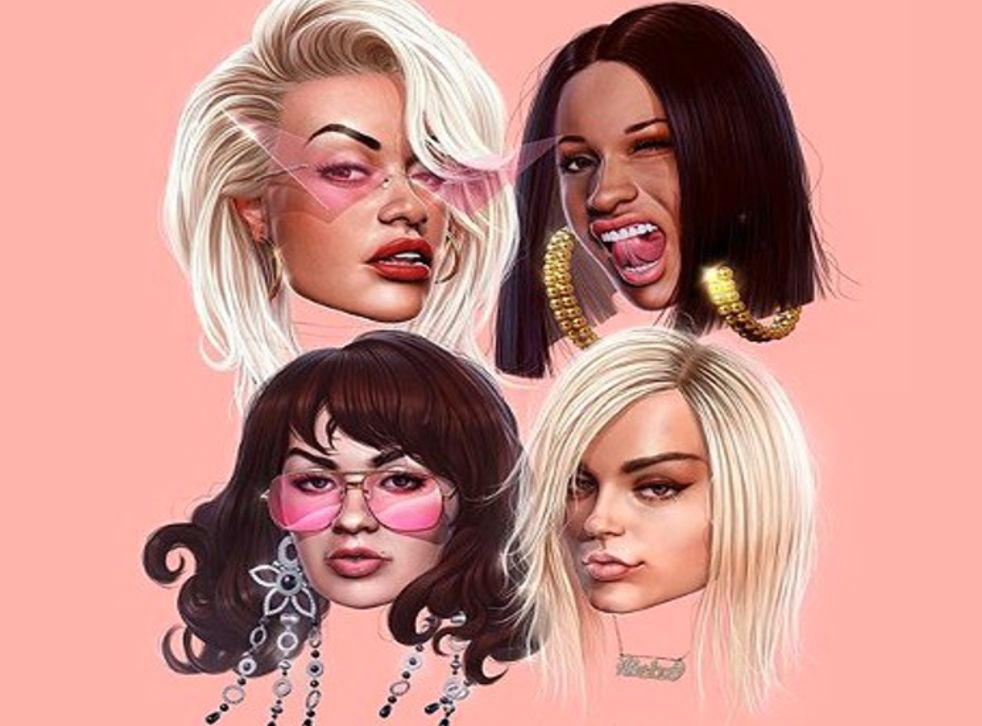 Charli XCX, Cardi B, Bebe Rexha and Rita Ora have released a new track "Girls" which is being described by some as a "bisexual anthem".
In the opening verse Ora appears to allude to her own sexuality and sings: "I am excited, I'm open minded/I'm 50-50 and I'm never gonna hide it."
The chorus goes: "Sometimes, I just wanna kiss girls, girls, girls/Red wine, I just wanna kiss girls."
"For those who aren't afraid to rule the world, this is our anthem," Ora said of the song. "A celebration of love. And of course thank you to all the fellow boss women who so kindly graced this song with me - each representing who they are and where they are from. I hope you dance your socks off with us!"
Ora told Metro it was inspired by the iconic all-female performance of "Lady Marmalade" from 2001, and plans to create a music video featuring her three collaborators.
Charli XCX is currently performing as the support act alongside Camila Cabello for Taylor Swift's massive reputation global tour.
Register for free to continue reading
Registration is a free and easy way to support our truly independent journalism
By registering, you will also enjoy limited access to Premium articles, exclusive newsletters, commenting, and virtual events with our leading journalists
Already have an account? sign in
Join our new commenting forum
Join thought-provoking conversations, follow other Independent readers and see their replies