Robin Thicke claims British people don't 'get' Blurred Lines following advert ban
The singer said the song, which has been banned by a number of British institutions, has been misunderstood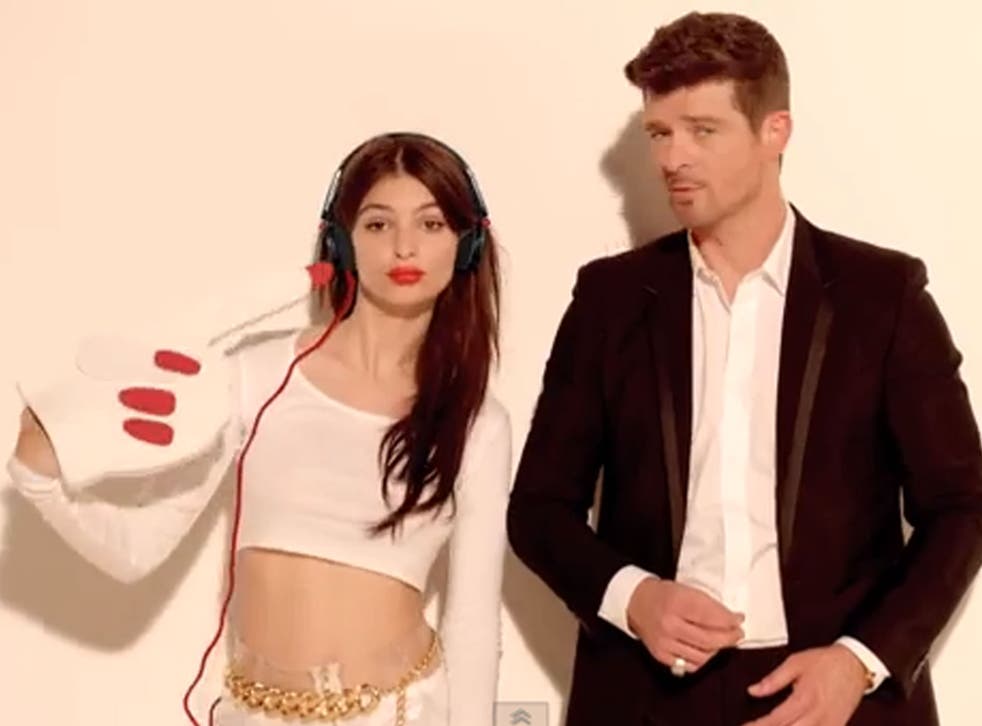 Robin Thicke believes "Blurred Lines" has been banned in the UK by "people who don't understand the song".
He said: "I don't think people got it out here [in the UK] in those positions of power."
The singer's comments come a day after an advert featuring the single was banned by the Advertising Standards Authority (ASA).
The 36-year-old told the BBC: "I think the kids get it….I just have to deal with that."
The advert for Dr Dre's Beats Pill speakers, which features a version of Thicke's original video featuring scantily-clad girls, was banned from being aired until after 7.30pm after 97 complaints were made about its sexually suggestive scenes.
In its ruling, the ASA said some viewers could find elements of the advert distasteful, "particularly the shots of the women's bodies with their heads obscured and the shot of the woman on all fours".
Beats Electronics International defended its advert, claiming the women were strong individuals who were "not subservient to the male character".
The song's lyrics have previously been criticised by rape charities for appearing to refer to non-consensual sex.
Thicke, who is married to American actress Paula Patton, previously defended the lyrics and video in a GQ blog. He said the song was acceptable "because all three [artists in the video] are happily married with children".
He said: "We were like, 'We're the perfect guys to make fun of this. People say, 'Hey, do you think this is degrading to women?' I'm like, 'Of course it is. What a pleasure it is to degrade a woman. I've never gotten to do that before. I've always respected women.'
"So we just wanted to turn it over on its head and make people go, women and their bodies are beautiful. Men are gonna want to follow them around."
Enjoy unlimited access to 70 million ad-free songs and podcasts with Amazon Music Sign up now for a 30-day free trial
Sign up
He said today he wrote the song about his wife. "She's my good girl. And I know she wants it because we've been together for 20 years," he said.
"Blurred Lines" has also been banned from being played at any of the student union buildings at the University of Edinburgh and University of Leeds.
Join our new commenting forum
Join thought-provoking conversations, follow other Independent readers and see their replies