Rolling Stones concert tickets will cost £375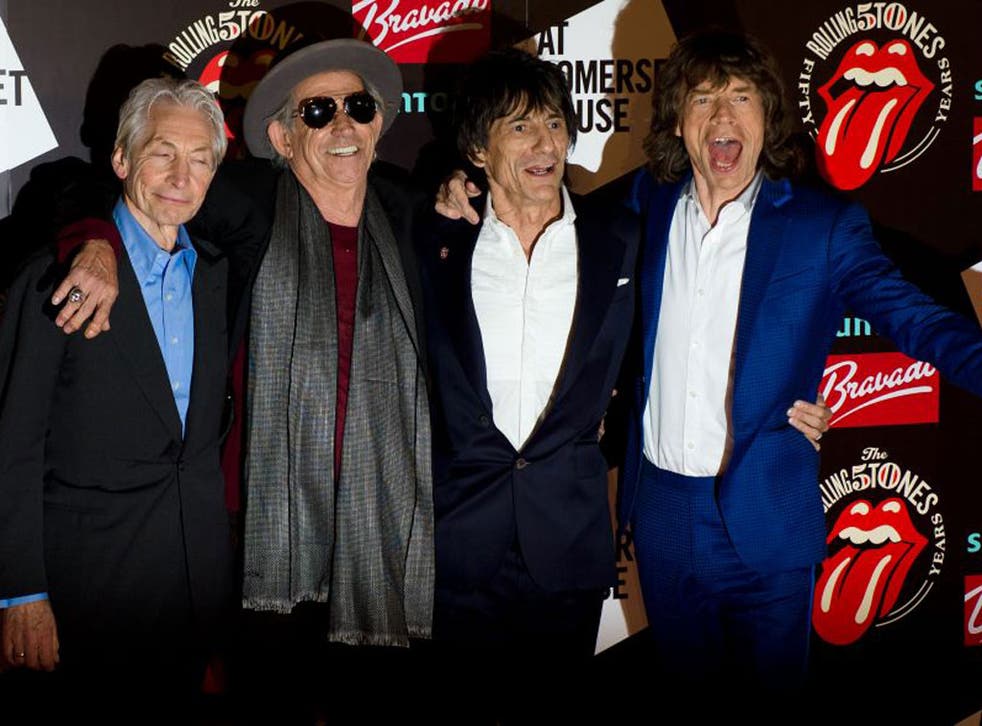 The Rolling Stones have confirmed their first live shows for five years – but fans face shelling out hundreds of pounds to catch a glimpse of the band at some of the most expensive gigs in British history.
The rock veterans will play two nights at London's O2 arena with standard tickets costing up to £375, although some will be priced at £90. Some "VIP hospitality" tickets are to cost £950 for the Stones shows next month, to mark the group's 50th anniversary. There had been speculation for weeks that the group would announce shows before the year was out and they finally revealed they will play four shows – two in London and two at the Prudential Centre in Newark, New Jersey.
The London shows take place on 25 and 29 November, while the New Jersey shows are lined up for 13 and 15 December.
Join our new commenting forum
Join thought-provoking conversations, follow other Independent readers and see their replies