Ronnie Wood to persuade Rolling Stones to headline Glastonbury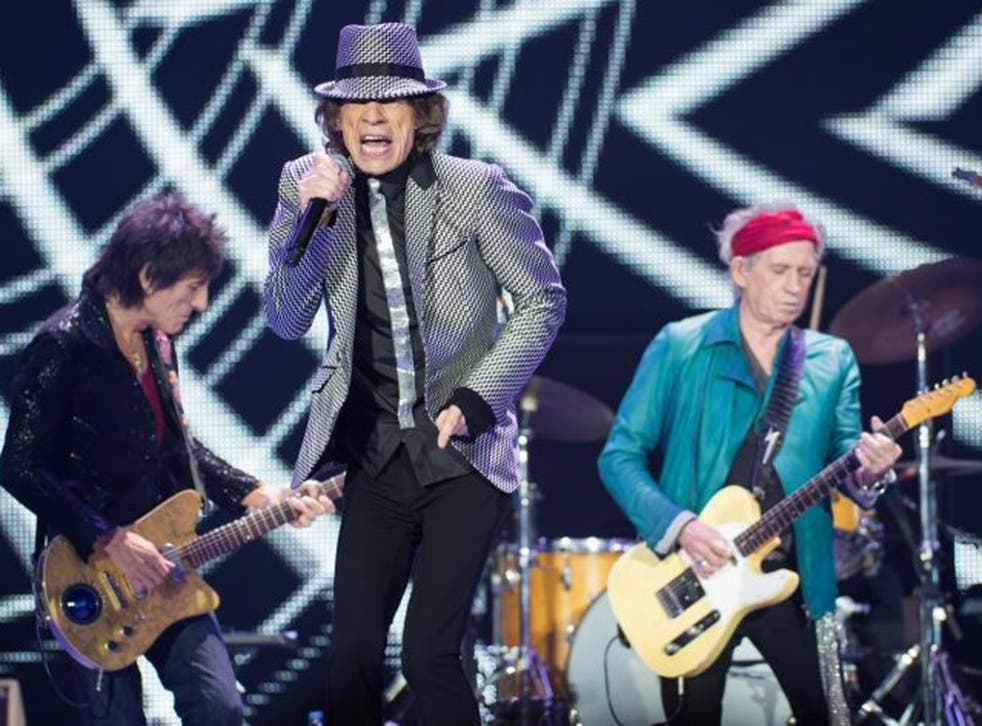 Rolling Stones star Ronnie Wood has revealed he is planning to persuade the rest of the band to headline Glastonbury this year.
The rockers - Wood, 65, Sir Mick Jagger, 69, Keith Richards, 69, and drummer Charlie Watts, 71, - performed a series of live concerts last year to mark their 50th anniversary, and Wood is keen to continue the celebrations.
Wood admitted he wants to play at the music festival, and is determined to get the other Stones on board.
Asked about Glastonbury he said: "Wouldn't it be nice. We've got a meeting next month and that's going to be my first question to them.
"It's something I've always been interested in. I'm going to twist their arms."
And he is also hopeful they will extend their tour, after playing a few dates in London, New Jersey and Paris last year.
Wood said: "I've got lots of high hopes this year, now that we're all rehearsed - let's get it cracking this summer!"
The 65-year-old rocker was partying at the Elle Style Awards at London's Savoy Hotel, where guests including Bradley Cooper and Kate Hudson enjoyed a night of high fashion and Cointreau cocktails.
Wood has just returned from his honeymoon after getting married for the third time, to 34-year-old theatre producer Sally Humphreys.
He joked: "I've just come back from my perma-moon haven't I? We got to be nice and peaceful on Mustique, we had a house, empty, beautiful beach, fantastic."
PA
Register for free to continue reading
Registration is a free and easy way to support our truly independent journalism
By registering, you will also enjoy limited access to Premium articles, exclusive newsletters, commenting, and virtual events with our leading journalists
Already have an account? sign in
Register for free to continue reading
Registration is a free and easy way to support our truly independent journalism
By registering, you will also enjoy limited access to Premium articles, exclusive newsletters, commenting, and virtual events with our leading journalists
Already have an account? sign in
Join our new commenting forum
Join thought-provoking conversations, follow other Independent readers and see their replies