Selena Gomez accused of lip-syncing for AMAs performance
Many fans have defended the singer, who recently recovered from a kidney transplant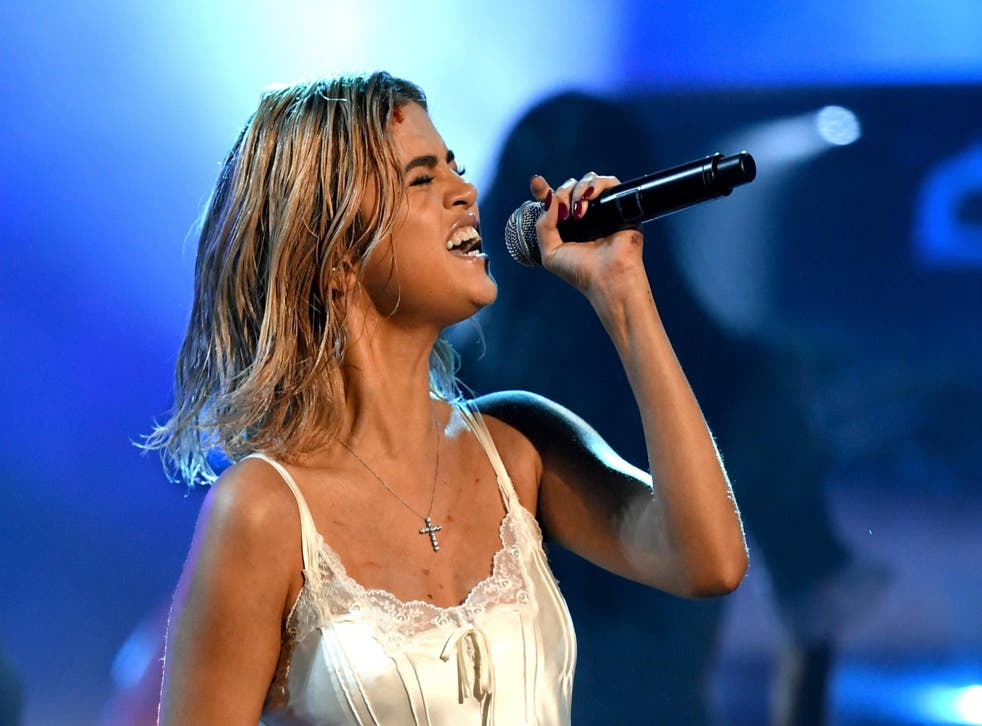 Selena Gomez has been accused of lip-syncing in her return to the stage after undergoing a kidney transplant.
Wearing a white slip dress and sporting newly-blonde hair, the 25-year-old performed "Wolves" at the American Music Awards in Los Angeles.
It was Gomez's first live performance since she had a transplant earlier this year.
But some viewers on social media were unimpressed with the set, which ended with Gomez shrugging and saying "thank you" to fans.
-therealSag wrote on Twitter: "They made a big deal of this being Selena Gomez's only TV performance of the year... and she's obviously lip syncing."
alexcarpab wrote: "Selena Gomez not even trying to sell the fact she's lip syncing. Terrible and I love Selena."
marydblanchard said: "Selena Gomez did a stunningly bad job lip syncing during her AMAs performance."
ivanandemilio23 tweeted: "Lip syncing aside, did anyone else see the shrug at the end? Like she didn't care about the performance or something."
But others defended the singer, with one fan writing: "Lip-syncing or not, Selena Gomez is an inspirational legend and there's no denying her insanely talented voice. It's an award show people!!! let her perform and have fun!!!"
Earlier this year the singer revealed friend Francia Raisa had donated one of her kidneys to the star.
Press Association
Register for free to continue reading
Registration is a free and easy way to support our truly independent journalism
By registering, you will also enjoy limited access to Premium articles, exclusive newsletters, commenting, and virtual events with our leading journalists
Already have an account? sign in
Register for free to continue reading
Registration is a free and easy way to support our truly independent journalism
By registering, you will also enjoy limited access to Premium articles, exclusive newsletters, commenting, and virtual events with our leading journalists
Already have an account? sign in
Join our new commenting forum
Join thought-provoking conversations, follow other Independent readers and see their replies