Sensitive souls of rock 'n' roll show their strength with album prize
Arifa Akbar
Friday 02 December 2005 01:00 Comments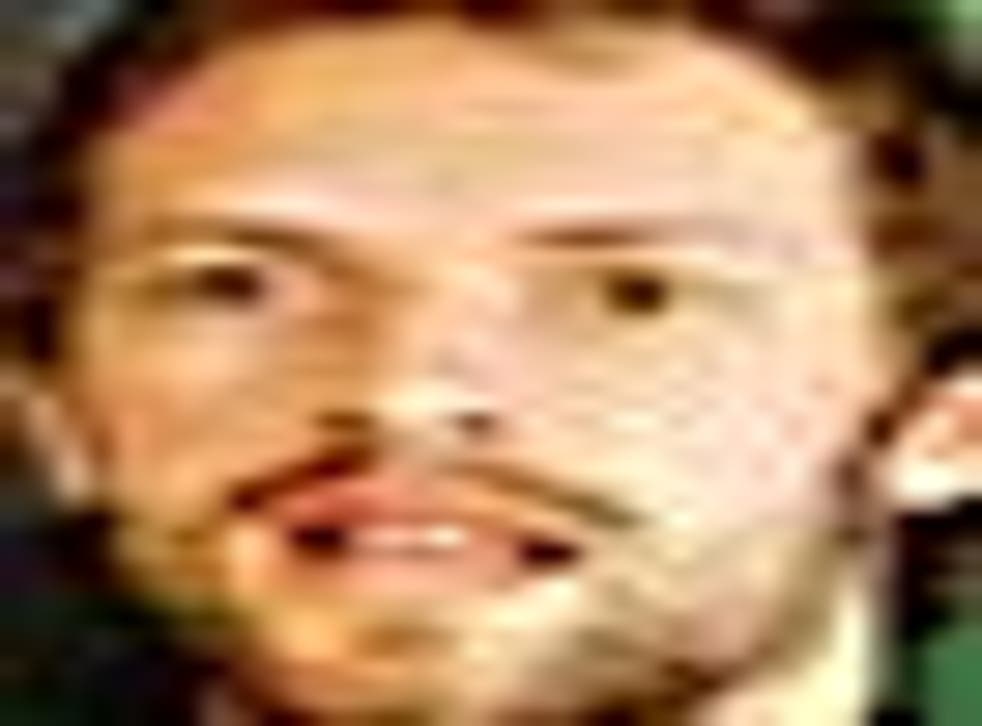 They helped to create a strain of "sensitive rock" and became such a successful music act that a delay in the release of their album caused EMI's share price to drop.
Now, in yet another endorsement of Coldplay's talents, music industry critics have named the group's latest album, X&Y, as the best of 2005.
Q Magazine listed the album at the top of a review of the year's 50 greatest albums. When it was released in June, X&Y went straight to No 1 in the music charts of 28 countries and became the second fastest-selling in British history.
Coldplay have come to dominate the British music scene in the past few years and the X&Y album elevates their status to that of iconic acts such as U2 and Radiohead. The latest accolade by Q placed their album above the latest offerings by Franz Ferdinand, the White Stripes and Kaiser Chiefs.
The band spent months redrafting X&Y and when its release (together with that of an album by Gorillaz) was delayed until June, EMI's share price fell by 16 per cent.
Q Magazine said the songs on the album epitomised "that peculiarly British strain of Sensitive Rock".
Gareth Grundy, a critic for Q Magazine, wrote: "You know the kind [of music], made by boys who wore out their copies of Radiohead's The Bends and Jeff Buckley's Grace at university. From Athlete to Keane and even James Blunt, they're always boys not men, and they're after one thing: your heart strings. X&Y tugged them more expertly than anything else."
But the band's frontman, Chris Martin, may have surprised his fans by listing the single "Outta Control", by the rapper 50 Cent featuring Mobb Deep, as his favourite track of the year, adding: "I'm absolutely serious. It's the best song in the world." He also listed the indie band Arcade "Fire's Rebellion" as a favourite, calling the group and their album "amazing".
The Gorillaz album, Demon Days, was second in the Q review, with the magazine saying of its lead singer, Damon Albarn: "He started 2005 with nothing to prove. He ends it with his place in pop history assured."
Enjoy unlimited access to 70 million ad-free songs and podcasts with Amazon Music Sign up now for a 30-day free trial
Sign up
Older, iconic artists were recognised, with Kate Bush's album Ariel, Neil Young's Prairie Wind and Bruce Springsteen's Devils & Dust also on the Q list. The relatively new artist, James Blunt, a soldier before his career in music, came sixth with Back to Bedlam. He achieved overnight success with his single "You're Beautiful", and won the endorsement of Elton John.
Coldplay also appeared in the top 10 of a separate poll of Q Magazine readers voting for the 100 greatest tracks of the year, taking second place for "Fix You" and ninth place for "Speed of Sound". Top of the singles list was "The Importance of Being Idle" by Oasis , from their album, "Don't Believe the Truth". Another of the band's singles, "Lyla", was sixth. The Kaiser Chiefs claimed third and fourth place, for their singles, "I Predict a Riot" and "Oh My God". Songs by Franz Ferdinand, Stereophonics, Hard-Fi and K T Tunstall completed the top 10.
Q Magazine's records of the year
ALBUMS OF THE YEAR
1: Coldplay, X&Y
2: Gorillaz, Demon Days
3: Kaiser Chiefs, Employment
4: Oasis, Don't Believe the Truth
5: Bright Eyes, I'm Wide Awake, It's Morning
6: James Blunt, Back to Bedlam
7: Franz Ferdinand, You Could Have it So Much Better
8: Arcade Fire, Rebellion
9: Tunstall, Eye to the Telescope
10: Hard-Fi, Stars of CCTV
TRACKS OF THE YEAR
1: Oasis, The Importance of Being Idle
2: Coldplay, Fix You
3: Kaiser Chiefs, I Predict a Riot
4: Kaiser Chiefs, Oh My God
5: KT Tunstall, Black Horse and the Cherry Tree
6: Oasis, Lyla
7: Franz Ferdinand, Do You Want To
8: Stereophonics, Dakota
9: Coldplay, Speed of Sound
10: Hard-Fi, Hard to Beat
Register for free to continue reading
Registration is a free and easy way to support our truly independent journalism
By registering, you will also enjoy limited access to Premium articles, exclusive newsletters, commenting, and virtual events with our leading journalists
Already have an account? sign in
Join our new commenting forum
Join thought-provoking conversations, follow other Independent readers and see their replies