Simon Cowell: 'I loathe manufactured boy bands, but One Direction are different'
Cowell admitted his biggest X Factor audition turn-off was boybands put together by a manager and told what to wear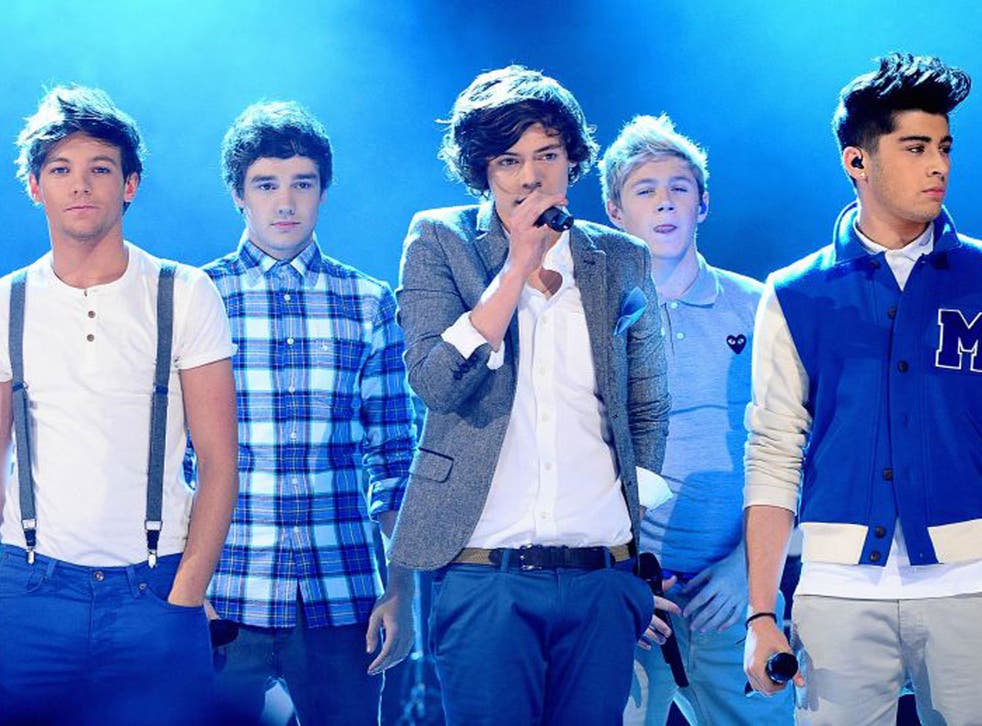 He's the star-maker who turned One Direction into the world's biggest pop phenomenon. But now Simon Cowell says the one thing he "loathes" more than anything else is manufactured boybands who are told what to say and wear.
Cowell, who returns to the X Factor judging panel with Cheryl Fernandez-Versini on the ITV talent show this weekend, was asked his biggest audition "turn-off".
"I think it's normally a boyband that's been put together by a manager, and told what to wear, what to say, they all come running in and everything they say is scripted, and they pretend to laugh at each other's jokes, I hate that," Cowell said.
One Direction, the quintet moulded by Cowell after its members failed as solo talents on the 2010 X Factor, were a wholly different proposition however. Cowell said: "I'd rather find something much more raw – like we had with One Direction. We had 5 talented guys, we never once said 'wear this, say this, do this' – they had that relationship. That's my most annoying thing – I loathe those people."
1D: Crazy things Directioners say

Show all 20
Cowell promised changes for his return to The X Factor, which has struggled in his absence. "I'm not interested in a sob-story, I mean seriously, I'm just so over them….I think you're going to hear a different kind of singer this year."
Mrs Fernandez-Versini said the judges would be looking for the next Ed Sheeran. "I think Ed Sheeran's definitely got the X Factor. The guy is a superstar. He writes amazing lyrics. His collaborations are spot on. His videos are fun. He's unexpected, he's not commercially what you would think of. He's somebody that I would die for if he arrived at The X Factor to audition."
Register for free to continue reading
Registration is a free and easy way to support our truly independent journalism
By registering, you will also enjoy limited access to Premium articles, exclusive newsletters, commenting, and virtual events with our leading journalists
Already have an account? sign in
Register for free to continue reading
Registration is a free and easy way to support our truly independent journalism
By registering, you will also enjoy limited access to Premium articles, exclusive newsletters, commenting, and virtual events with our leading journalists
Already have an account? sign in
Join our new commenting forum
Join thought-provoking conversations, follow other Independent readers and see their replies