Nun who won The Voice in Italy covers 'Like a Virgin' for first single
Like Madonna, Sister Cristina Scuccia's video is also set in Venice
Daisy Wyatt
Thursday 23 October 2014 11:29 Comments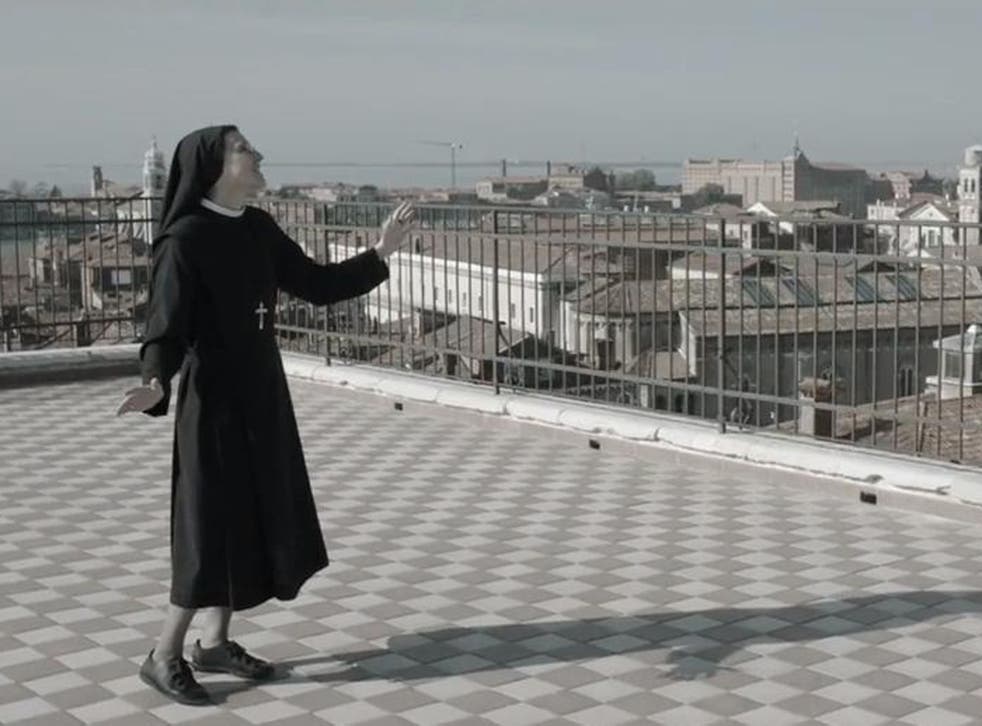 It is an odd choice for a singer who has taken a vow of chastity, but that hasn't stopped a singing Italian nun from covering "Like a Virgin".
Sister Cristina Scuccia, who won Italy's version of The Voice earlier this year, has released a cover of Madonna's Eighties classic.
But the nun claims her version has pure intentions, referring to an eternal loving force rather than focussing on sexual thrills.
"Reading the text, without being influenced by previous interpretations, you discover that it is a song about the power of love to renew people [and] rescue them from their past," she told Catholic newspaper Avvenire.
Although the 26-year-old nun's cover is more ballad-like than Madonna's pop version, the video does borrow from the singer's original.
Both videos are set in Venice, but instead of writhing about on a gondola like Madonna, Scuccia is seen walking around the city's landmarks dressed in her habit.
"We have transformed this song from the pop-dance piece, which it was, into a romantic ballad…something more similar to a secular prayer than to a pop song," she said.
Scuccia said she did not think Madonna had heard the rendition, adding: "I'd like to see her face when they tell her it's a nun singing".
Register for free to continue reading
Registration is a free and easy way to support our truly independent journalism
By registering, you will also enjoy limited access to Premium articles, exclusive newsletters, commenting, and virtual events with our leading journalists
Already have an account? sign in
Join our new commenting forum
Join thought-provoking conversations, follow other Independent readers and see their replies