Rapper slowthai spits in fan's mouth at concert
Woman claimed it was the 'one of the best moments' of her life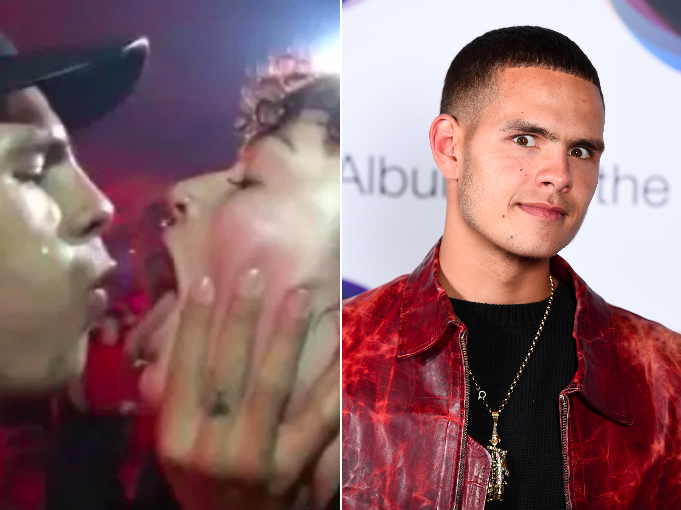 Video footage has emerged of the British rapper slowthai spitting in a fan's mouth during his concert in Milwaukee, Wisconsin.
After jumping off the stage, the rapper saw a fan named Kirsty holding up a sign reading: "slowthai I need you to spit in my mouth."
slowthai, real name Tyron Frampton, held the sign up for the crowd to see before leaning over and spitting in her mouth.
Kirsty told Metro.co.uk: "It was one of the best moments of my life. slowthai is a beautiful man, I wish nothing but the best for him in his career."
18 of the greatest gigs ever – according to our critics
Show all 18
Frampton, who hails from Northampton, was nominated for a Mercury Prize for his debut album Nothing Great About Britain.
His performance at the awards ceremony in September proved controversial when he held up a fake decapitated head of Prime Minister Boris Johnson and wore a "F*** Boris" T-shirt on stage.
Join our commenting forum
Join thought-provoking conversations, follow other Independent readers and see their replies