The Independent's journalism is supported by our readers. When you purchase through links on our site, we may earn commission.
Smashing Pumpkins: D'Arcy Wretzky says Billy Corgan claim he invited her on tour is 'a complete lie'
Band are expected to announce a reunion tour this week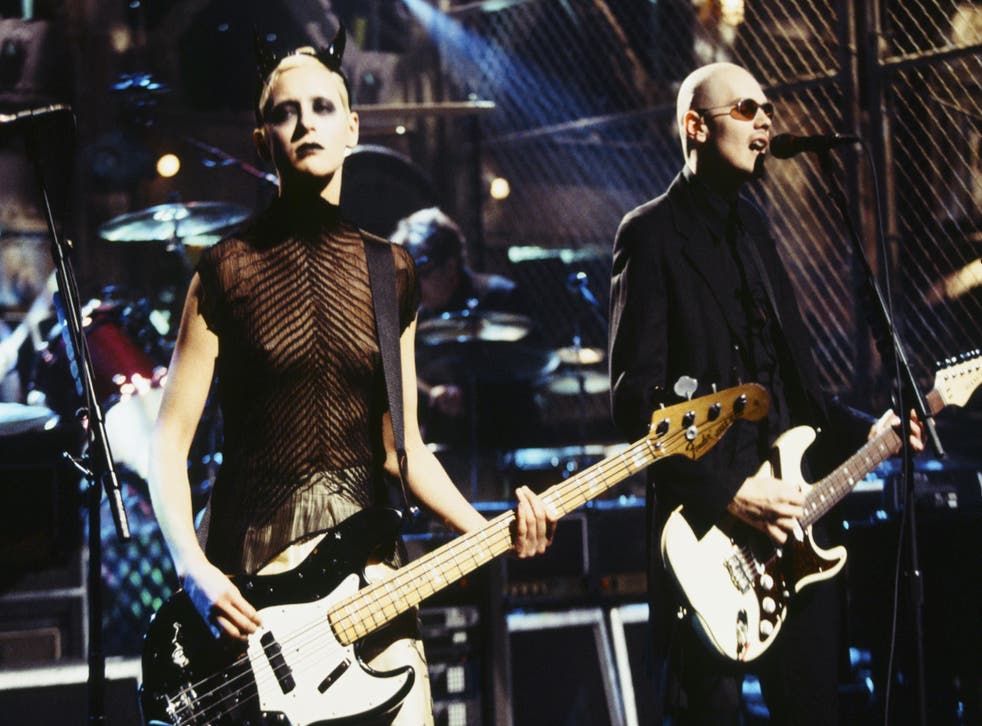 D'Arcy Wretzky has responded to The Smashing Pumpkins' claim that she "always deferred" their invitations to join them in the studio and on tour.
In a rare interview, the bass player fired back against statements issued by a band spokesperson, and said frontman Billy Corgan saying he had invited her to come out and play with the band was "a complete lie".
"He's never invited me to anything," she told Alternative Nation. "In fact, my feelings were a little bit hurt because he did the solo album tour, and he didn't tell me when it started.
"I was texting him saying, 'Where the f**k are you, dumbass?' He's like, 'Oh I'm in New York. The tour started.' Then I'm like, 'Where are you?' 'Oh the tour ended, you missed it.'
"He thinks it's a privilege for anyone to be in his presence, so therefore he shouldn't have to tell me, and I shouldn't have to be invited."
Smashing Pumpkins look set to reunite despite the tension with their former bandmate; Corgan was recently pictured in the studio with original guitarist James Iha and drummer Jimmy Chamberlin.
After Wretzky revealed she would not be participating in the reunion, Corgan reportedly proceeded to downplay her past role in the band, which resulted in a tense spat between the two artists.
So far Corgan has not responded to Wretzky's comments in the interview.
Follow Independent Culture on Facebook
Register for free to continue reading
Registration is a free and easy way to support our truly independent journalism
By registering, you will also enjoy limited access to Premium articles, exclusive newsletters, commenting, and virtual events with our leading journalists
Already have an account? sign in
Register for free to continue reading
Registration is a free and easy way to support our truly independent journalism
By registering, you will also enjoy limited access to Premium articles, exclusive newsletters, commenting, and virtual events with our leading journalists
Already have an account? sign in
Join our new commenting forum
Join thought-provoking conversations, follow other Independent readers and see their replies